A beautiful traditional Balinese resort in the middle of Canggu, Villa Pangi Gita is a feast for the eyes. A large garden winds through each spacious ironw00d-shingled hut which are reminiscent of traditional Balinese huts. One feels enveloped in local culture with traditional Indonesian decor and a private, jungle-like refuge by the pool. Best of all are the wonderful staff and delightful food, all adding to 24-hours of pure professional service and absolute getaway bliss.
We interviewed the villa manager, Wayan Gede Adinata, to find out what else makes Villa Pangi Gita so special.
Elite Havens: Wonderful day, Gede! What do you think makes Villa Pangi Gita unique?
Gede Adinata: The style, architecture and the atmosphere. We even have a client, a retreat group, that comes back twice a year, such is the pull of the villa.
EH: Can you tell us about the spirit tree and its significance?
GA: The huge banyan tree in front of Villa Pangi Gita is the owners' favourite tree. They call it 'The King Tree'. Balinese Hindu believe that the banyan tree is most sacred tree of all. We believe that the tree is the place where God manifests. In the Bhagavad Gita, Lord Krishna says, "Of all the trees, I am the Banyan Tree." The tree is also the reflection of the spiritual world. You will find one dressed in chequered cloth, in most temples in Bali. At Villa Pangi Gita, we trim it once a year to keep it looking tidy – the owners call the treatment 'an annual hair cut'.
EH: What should guests expect when they stay here – outside the norm of other villa experiences?
GA: A quiet and comfortable place, very close to the heartline of Canggu and Batu Bolong. The best food on the island is right here at Villa Pangi Gita.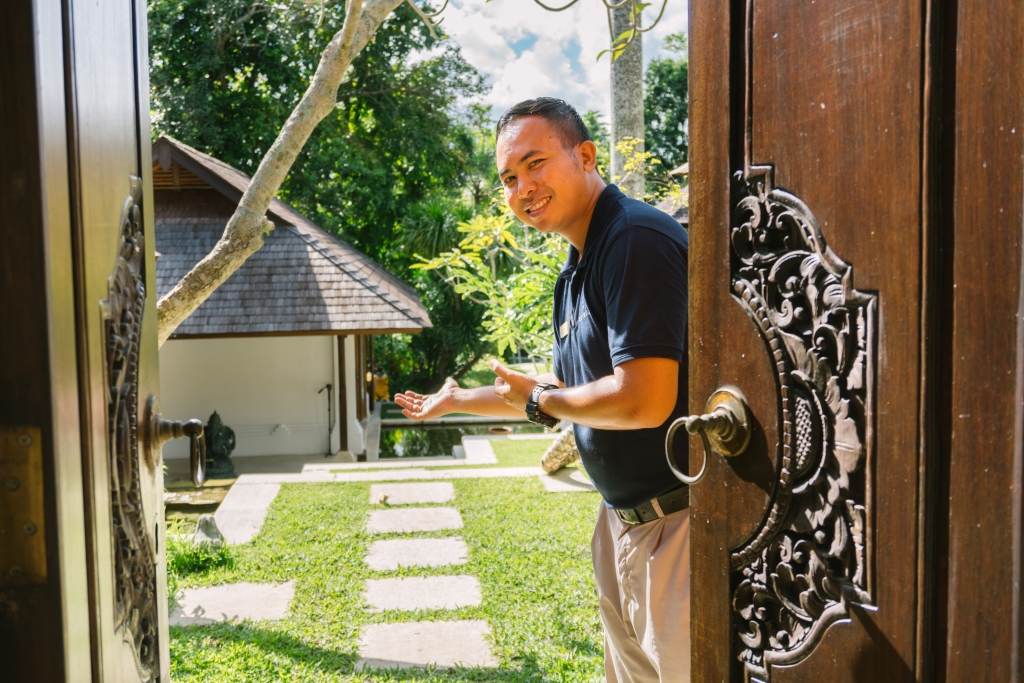 EH: What can you tell me about your team here? What makes them special?
GA: We are a family, they work together and enjoy each other's company.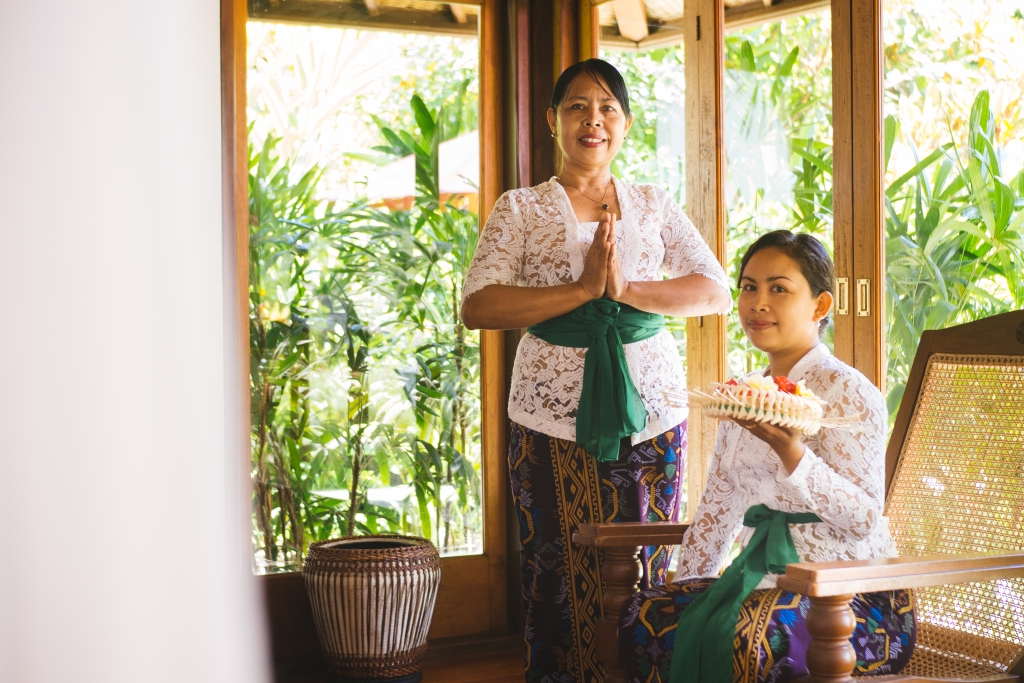 EH: Gede, what's your philosophy in life?
GA: As a Balinese, my philosophy in life is Tri Hita Karana– this means three causes of prosperity, which is Pawongan (relationship among people), Palemahan (relationship of person with nature or environment) and Parahayangan (relationship of person with God). This will help lead your life in harmony.
My life motto is to be kind, work hard, stay humble, smile often, never stop learning and always be thankful!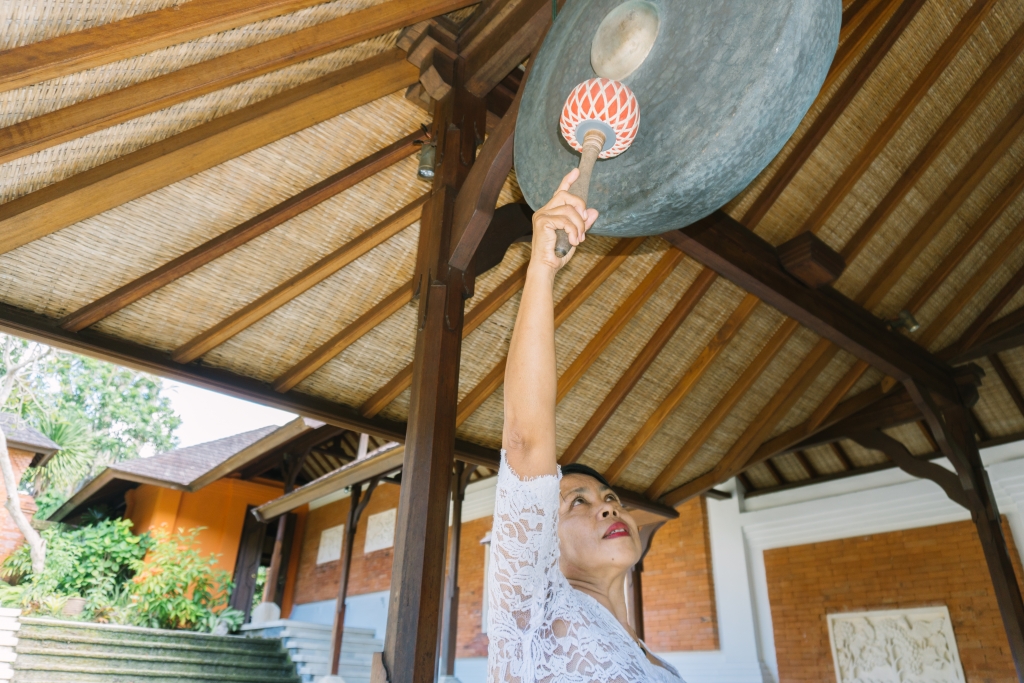 EH: What is your favourite space in Bali? Why?
GA: Rice fields and beaches. The rice fields teach you about the process of life and beaches help purify your mind.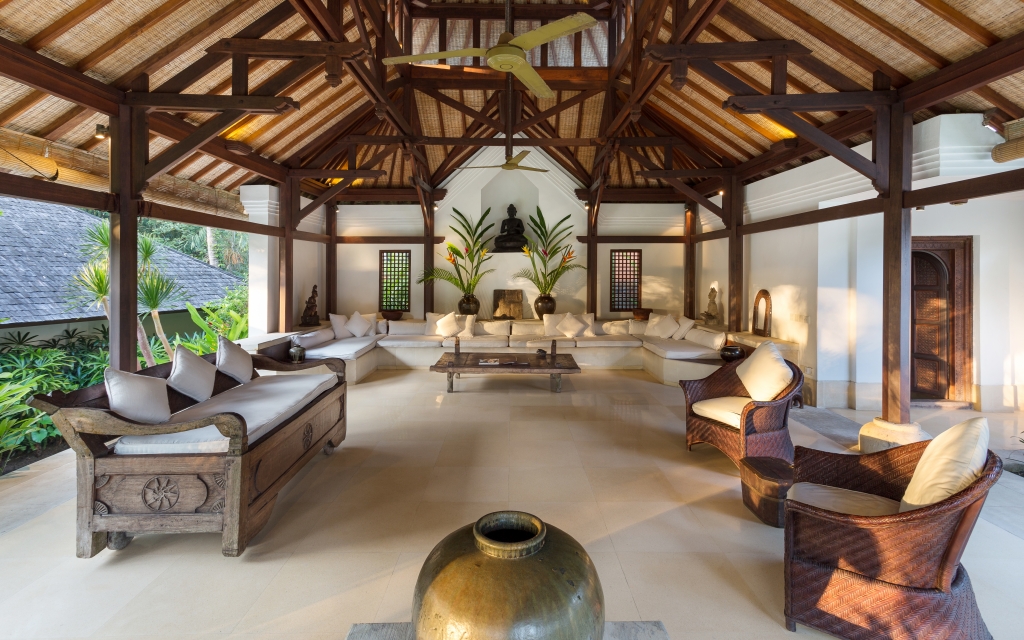 EH: What is your favourite thing to do in Bali?
GA: Spending time with my family.
Experience Villa Pangi Gita or view other wonderful Elite Havens.