Will Meyrick's outstanding Balinese portfolio of dining establishments such as Sarong, Mama San and Ubud's Hujan Locale are always bustling with expat residents and visitors alike, signaling this Scottish chef's tremendous popularity. His latest addition, Tiger Palm, has just opened its doors in the brand new Seminyak Village shopping mall. The eclectic décor of Tiger Palm transports you to the 'Palm Court' of the famous Eastern and Orient Hotel in Penang, Malaysia, presenting a mixture of tropical mid-century modernism and vintage Malay and Tiki-pop, creating a lovely colonial charm.
The menu presents the historic influences of Nyonya, Thai and Peranakan Jawi cuisines, of the Chinese traders and self-starting businessmen from Southern India. You can see that in the richness of the cultures from the dishes, such as the famous Nasi Kandar. Open from early morning, serving Kopitiam-style breakfast with dim sum, such as chee cheong fun, chicken balls rice, coddled eggs, nasi lemak, apam with fish curry, char kuay teow, nyonya laksa, wan tan mee and Penang hokien mee followed by all-day dining and then dinner, continuing into the night with after-dinner drinks.
Malaysian street stall favourites are amongst the most popular starters and food court heroes dominate the mains.
Wash everything down with fresh juices, smoothies, traditional Malaysian lassies or something stronger – let the experienced bartenders surprise you.
Tiger Palm, The Village [Seminyak's newest global shopping and dining destination].
Tel +62 361 4737809.
Open map
.
Stay Nearby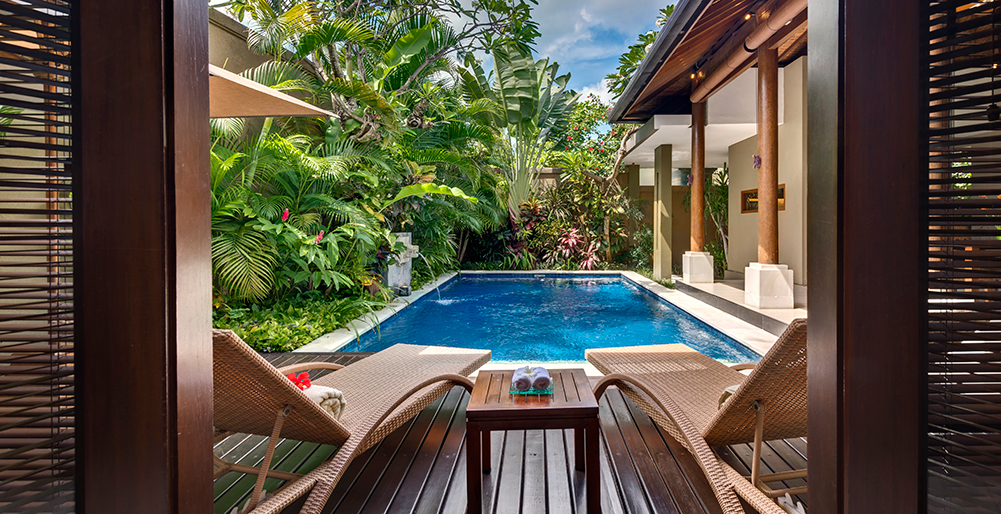 A stylish hideaway in the heart of Seminyak, Lakshmi Villas is just 100 metres from the beach and a four minute stroll from Tiger Palm. Elegant design highlights contemporary tropical living, with private swimming pools encircled by neat walled gardens, atmospheric open-plan living areas and spacious bedrooms with courtyard bathrooms. Experienced and professional villa staff, including a manager, chef and villa attendants, are on hand to take care of every need. These four luxury one- and two-bedroom villas can be rented in combination to provide from one to seven bedrooms sleeping a total of 14 adults. www.lakshmivillas.com