Galle in Sri Lanka is a perfect example of the fusion of European and Asian styles. Its natural beauty, superb archaeological location and rich heritage have made it an outstanding coastal city of Sri Lanka.
It is hard to believe that a city that is buzzing with business activities has managed to successfully preserve ancient heritage in such an amazing manner. If you are travelling to Galle for the first time, include these 5 attraction sites into your list of must-visits.
The UNESCO-Listed Galle Fort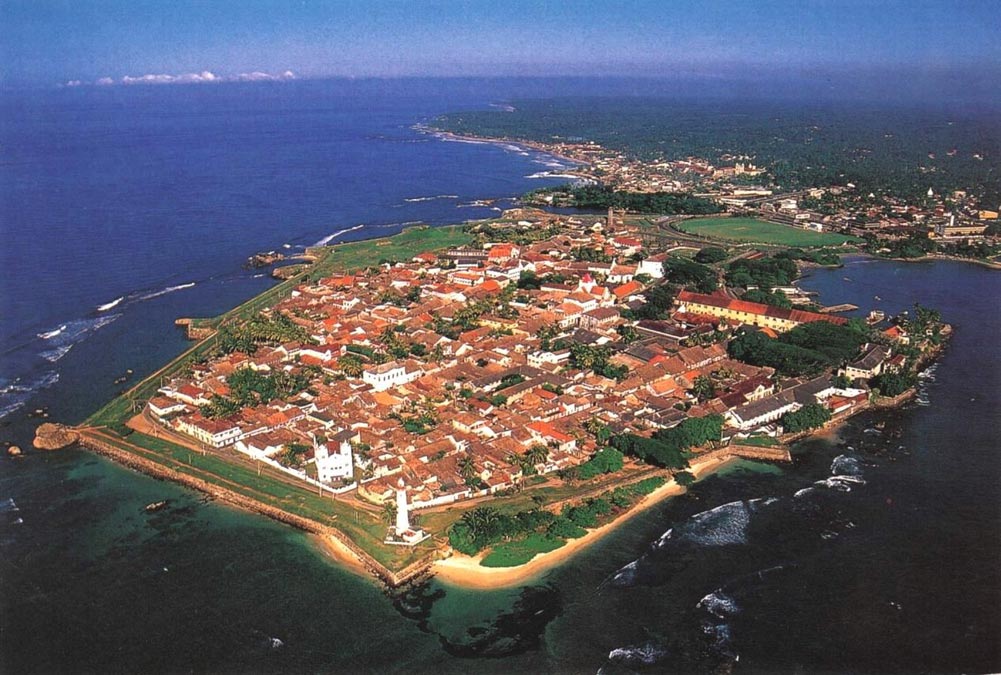 The Galle Dutch Fort is a rare historical jewel protected by dark, thick stone walls – with the endless ocean on one side. It was built first in 1588 by the Portuguese, then extensively fortified by the Dutch during the 17th-century from 1649 onwards. Even after more than 428 years, the roads inside the Galle Fort have hardly changed, like the squares on a chess board crisscrossing in regular patches. Straight and narrow lanes branch in and out inviting the visitor to a delightful walk into the 17th century. The fort is big enough to feel a tiny bit lost at times, but small enough to explore on foot.
No.39 Galle Fort is tucked along Lighthouse Street in Galle Fort. The historic heritage house is airy, spacious and charming. Ideal for families and a group of friends looking for an easy access to the many iconic attractions on this historic locale – Galle Fort's iconic landmarks are only footsteps away.
Galle Fort Lighthouse
Another fantastic landmark is the Galle Lighthouse, Sri Lanka's oldest light station, dating back to 1848. The original 24.5-metre-high lighthouse (built by the British) was destroyed by fire in 1934. Standing tall at 26.5-metre-high, the current lighthouse was erected in 1939 to replace it.
Come here early morning and you might catch the fishermen on their stilts, or late afternoon to see the sunset. A relaxing walk on the fortification along the sea is highly recommended.
Japanese Peace Pagoda
Built by Nipponzan Myohoji monks, the Japanese Peace Pagoda is one of the most tranquil attractions of the city and exudes a sense of calm. If you came to Galle seeking for spirituality and inner peace, this is the place to be.
The Pagoda is only a short walk to Jungle Beach. There are steps from the parking lot so be prepared to climb. Some people come for a morning or evening yoga session on the grass outside the pagoda. Peaceful and lovely.
Unawatuna Bay Beach
The entire stretch of Unawatuna Bay Beach is sheltered by a sweep of palm-fringed land right behind it. The calm water offers plenty of opportunities for swimming, snorkelling, scuba diving and even a short boat tour. There are plenty of restaurants and bars for fresh seafood and cold drinks. The beach is clean, the sky is blue and sand is good. Sit back, relax and let the sound of waves lullaby you to sleep.
Unawatuna Bay Beach is only a ten-minute drive away from the hugely spacious historic Ambassador's House. The 5-bedroom villa is fabulous for families, inter-generational groups and a group of friends to relax and unwind.
Sinharaja Forest Reserve
Sinharaja (or lion king) is a UNESCO World Heritage Site and is the country's last viable area of primary tropical rainforest. Nature lovers will be delighted to be here. Hire a knowledgeable guide to appreciating the forest even more. Anti-leech preparations is a must before entering the forest. The forest has a wild profusion of flora, birdlife and reptiles with the largest carnivore being the leopard. Scenic hiking tracks and small waterfalls are an absolute delight and a swim in one of the waterfalls is worth the trek. Start early in the morning for a full day tour to see more of the jungle.
Book a villa in Sri Lanka, stay for minimum three nights anytime from now until 19th December 2019 and enjoy a 20% discount. Terms and conditions apply.