Planning a week-long trip to Goa? How about we help you with an exciting itinerary? Goa is broadly divided into North Goa and South Goa. Our gorgeous luxury pool villas are located in North Goa, close to all the action, yet tucked away in serene and exclusive estates. Stay with us and follow this 7-day Goa itinerary on your next trip. What makes Goa unique is its blend of Portuguese heritage and Indian culture. With over 30 sweeping beaches, fascinating history and pulsating nightlife, it is an unforgettable getaway. You're in for a magical time in this coastal paradise.
Day 1 – Heritage
Upon arrival, swiftly check in to your private elite haven. Drop off your luggage and set off for a wonderful day outdoors. Your hospitable in-villa staff is always here for any assistance you may need.
Witness the majesty of 17th-century Portuguese forts and bask in Goa's rich history. Forage Old Goa for UNESCO World Heritage sites like the Basilica of Bom Jesus, where the remains of Saint Francis Xavier rest. Admired for its hypnotic architectural styles, it has earned the state the title of Rome of the East. Next, head to the imposing Se Cathedral, located at a striking distance. Also, constructed during the 16th century, its elaborate chapels and grand bell tower draw tourists from far and wide.
After an enriching time outdoors, return to your cocoon of calm. Dig into a delectable Goan feast prepared by your very own chef — all in the exclusive setting of a private villa.
Day 2 – Water Adventure
Adventure junkies are in for a splendid time. From parasailing to jet skiing, North Goa boasts myriad adrenaline-pumping water activities. Brace yourself for an exhilarating afternoon on the waves. The beaches of Anjuna, Baga, Candolim, Vagator and Morjim remain widely popular among tourists and water sports aficionados. For those who prefer watching sports instead of partaking in them, Goa's famous shacks line up along all the popular beaches. Find yourself a chair, settle in, and take in the sights as the rest of your group enjoys the ocean.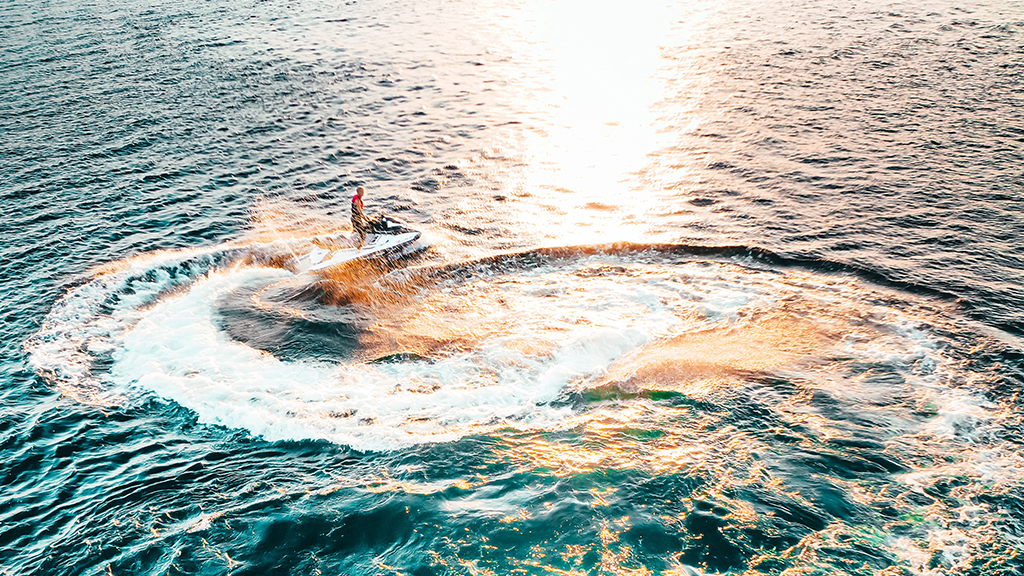 Once you've had your fill of outdoor fun, head back to your holiday home for an indulgent in-villa massage. India's ancient wellness practices such as Ayurveda and yoga are now known worldwide for their therapeutic benefits. Don't worry about impersonal spas or appointment delays, we bring the spa to you.
Day 3 – Shopping & Nightlife
Immerse yourself in a day of retail therapy at North Goa's vibrant bazaars. Discover a diverse range of stylish clothes, local products and intricate handicrafts. Popular markets like Arpora's Saturday night market, Anjuna's Wednesday market and Mapusa Market on Fridays are must-visits. For a more exclusive experience, head to Ashwem Beach, where an upscale open-air market awaits, showcasing exceptional local and international designer wear.
In the evening, experience Goa's lively nightlife. Discover pulsating full-moon parties and beach jamborees that last till the early hours. Titos, Cafe Mambos and Curlies remain perennial favourites.
Day 4 – Nature & Spirituality
Start your day with an early breakfast and make your way to Arambol's enchanting Sweet Water Lake. Experience the mesmerising beauty and spiritual energy of this fresh-water lagoon. Let the natural hot springs gently warm your feet as you step into the water. This picturesque freshwater paradise is born from the Goan jungle's very own natural hot springs. Encircled by lush green hills and coconut groves, the lake creates a serene and soulful atmosphere.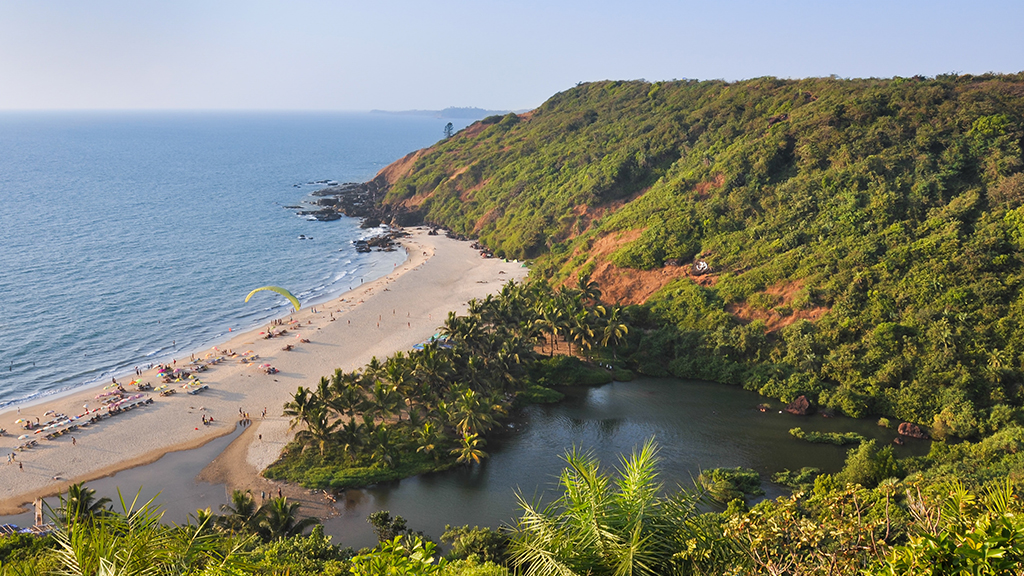 Embrace the spiritual essence and take part in one of the regular meditation sessions. Pamper your body with the healing clay available here. Officially known as Vagkolam, the lagoon has earned the affectionate nickname Sweet Water Lake from locals and travellers alike.
Day 5 – Explore South Goa
Spend today exploring South Goa, a tranquil oasis away from the bustling atmosphere of its northern counterpart. Here, you can truly unwind on the unspoiled shores of Cola, Colva, and Cavelossim. Lie back, catch a tan and read a book. Pure bliss.
Don't miss the opportunity to uncover the teeming beachfront markets. They present an exclusive collection in a more relaxed setting, granting you ample space to negotiate the best deals. Colem, Palolem, and Caculo are popular destinations, where you can discover unique trinkets, local art, and colourful souvenirs. South Goa is an excellent place for those seeking rare finds to take back home.
After an enthralling day, retire to your private villa where you can spend quality time with your loved ones and indulge in abundant in-villa facilities.
Day 6 – Culture
Head to Miraculous Cross in Anjuna. It features steep, winding staircases with names and statues of numerous saints, depicting the story of Jesus Christ. You may be out of breath when you reach the summit, but panoramic views of Assagao and Vagator more than make up for it. In the evening, make your way to Assagao Mehfil, a monthly music festival showcasing a line-up of regional and international artists. Delight in a diverse range of melodies, from Indian classics to Latin rhythms.
Day 7 – Wine & Dine
What better way to end your trip than treating your palate to Goa's mouth-watering flavours? Jamun and Gunpowder in Assagao are both known for their delicious Indian recipes and exquisite setting. Thalassa, Saz On the Beach and Purple Martini are highly-recommended for decadent cocktails and gorgeous sunsets.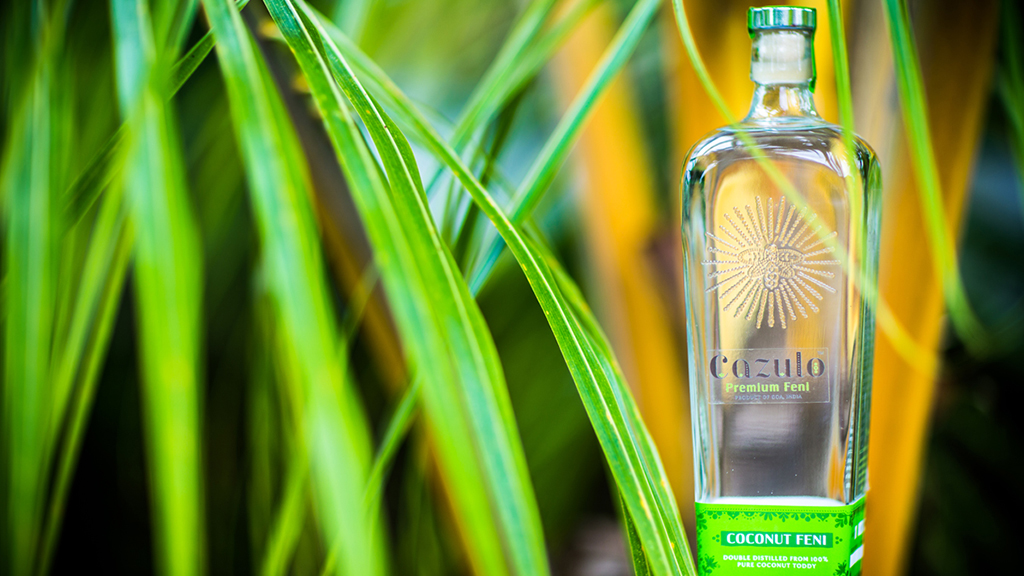 An evening at Vagator's Goa Collective Bazaar is a no-brainer. Savour its lively night market, beverage stalls, live music gigs and local bar eats. Lastly, tingle your taste buds with a sip of Feni, a local alcohol crafted from coconut and cashew. Sample feni margaritas or feni old-fashioned in any of the bars and local taverns.
Follow This Goa Itinerary When You Stay With Elite Havens
Discover the perfect harmony of opulent amenities and home-like comfort when you book an elite haven. Revel in the beauty of tropical villas nestled amidst rustling trees. Unwind by the glistening pools, and delight in an array of indoor activities that promise endless entertainment. Our dedicated and attentive staff is committed to fulfilling your every need. With the help of Elite Concierge, you can explore tourist hotspots, local attractions, joyous kid-friendly activities and exciting water sports.
Soak in the allure of picturesque India. Book a villa in Goa with Elite Havens, the perfect base to explore its coastal gems and world-famous entertainment.