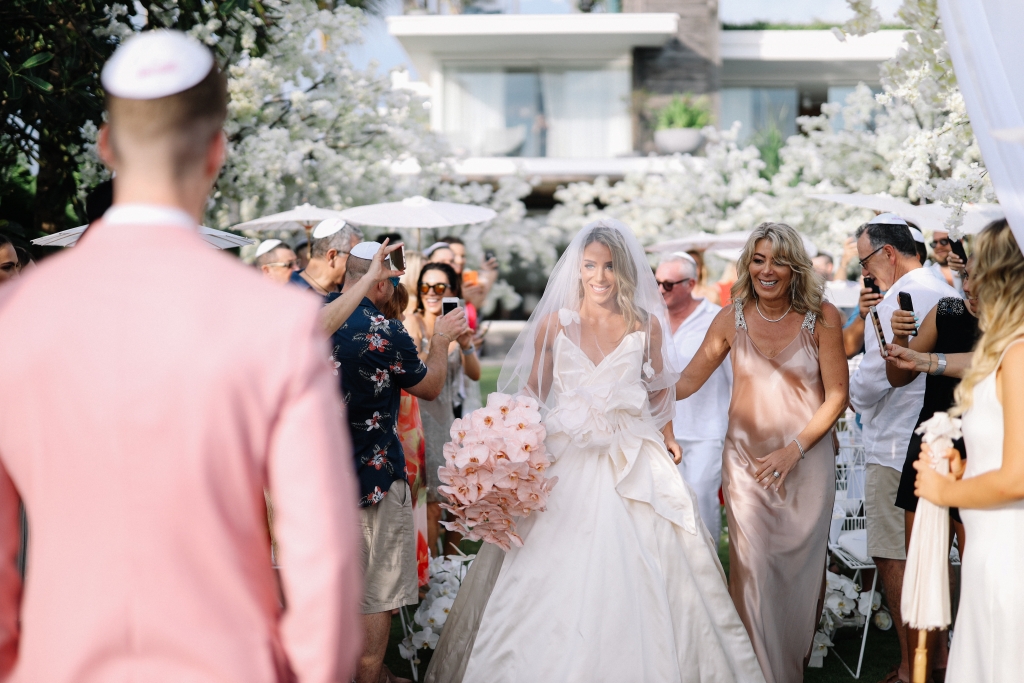 When it comes to destination weddings, it doesn't get much dreamier than Bali. Where else delivers a marriage of stunning setting, exotic décor, highly experienced event planners and spectacular destination-in-themselves villas? And all this without shattering the piggy bank?
As you relax into your vacation and settle into the laid-back island vibe, you're subject to some special Bali magic. If you or a family member are celebrating an engagement, or are in the early stages of planning a wedding, it's only natural to daydream of saying "I do" here on the Island of the Gods.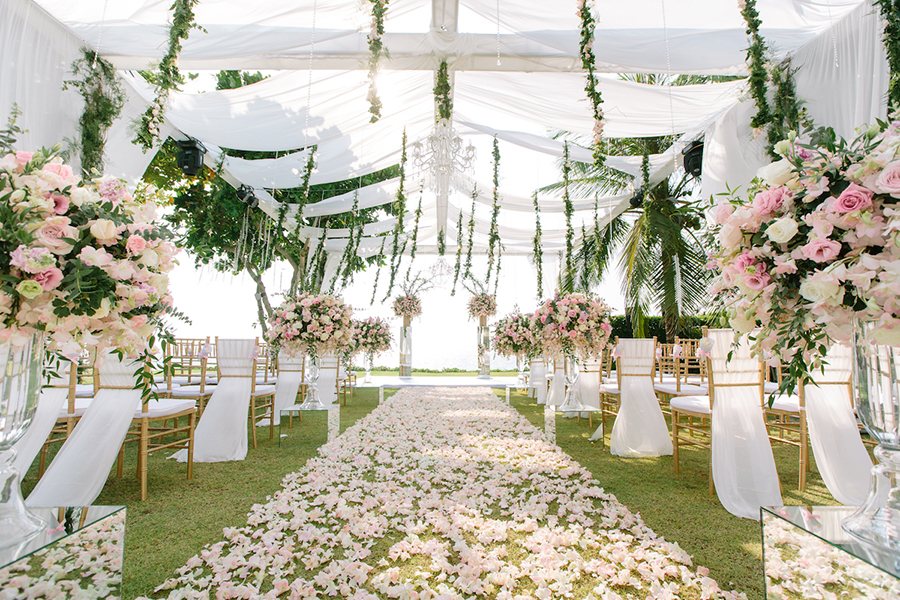 Just imagine –exchange vows on a cliff-top looking over the shimmering sea, with the sound of the surf crashing below. Declare your love on the beach, sand between your toes, as waves lap the shore and the setting sun flames the sky. Or seek the seclusion of a rural oasis and celebrate your union on the rim of a mountain ravine, surrounded by rice terraces.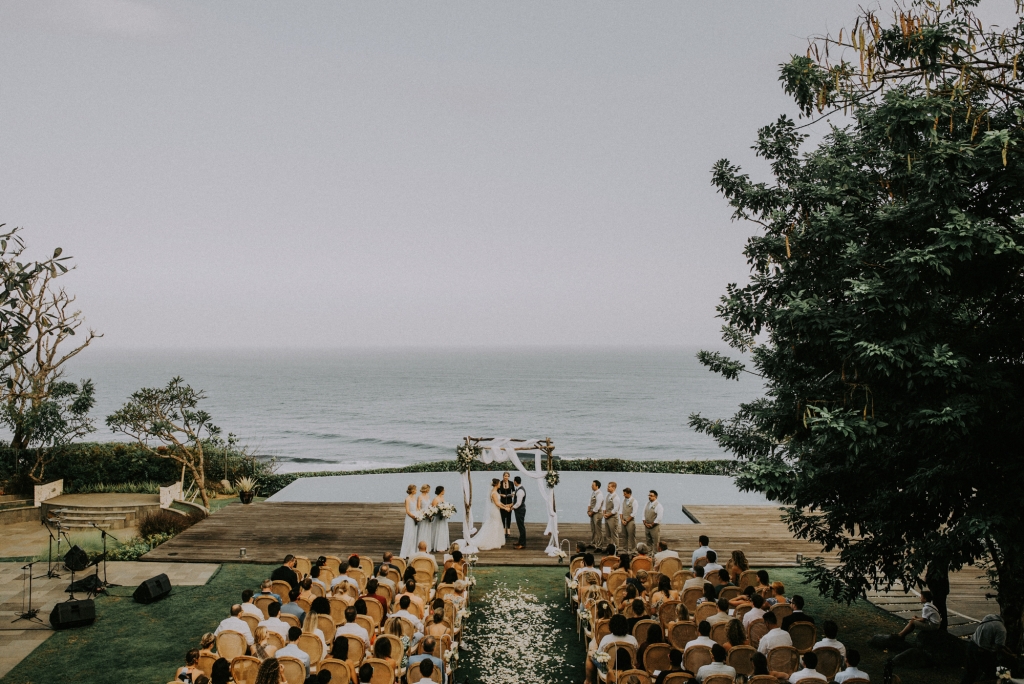 Imagine the details – delicately woven palm-frond decorations and penjor flags framing the ceremonial space; three-tiered temple parasols and tropical blooms; flaming bamboo torches and candles amidst a garden of colossal foliage; the hypnotic sound of Gamelan music; a lattice of party lights strung like pearls illuminating the darkening sky. And within that enchanting setting, imagine a paparazzi whirl of cameras recording those first moments together as husband and wife.
Visualising the romance of the occasion comes easy in this culturally rich landscape. After all, since Mick Jagger and Jerry Hall tied their knot in Bali nearly three decades ago, many celebrities have followed suit. But what about the practicalities of a destination wedding, perhaps the other side of the world from your home?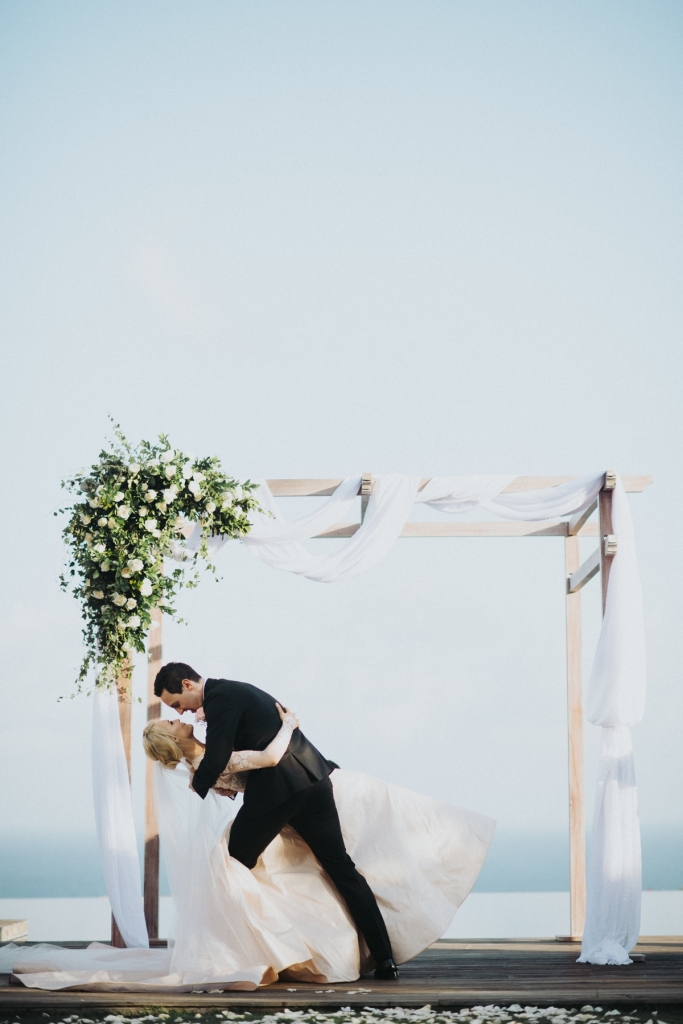 The good news is that you get more bang for your buck in Bali; so you can save if you want or splurge. Happily, this applies whether you wish to stage a low-key wedding for close friends, or the most elaborate bells-and-whistles event for hundreds. If that's not reason enough, think about the venue – perhaps a bride's most important decision, after the dress of course. Here Bali comes up trumps, with a stellar cast of destination villa venues in jaw-dropping settings and an insane choice of accommodation for wedding guests.