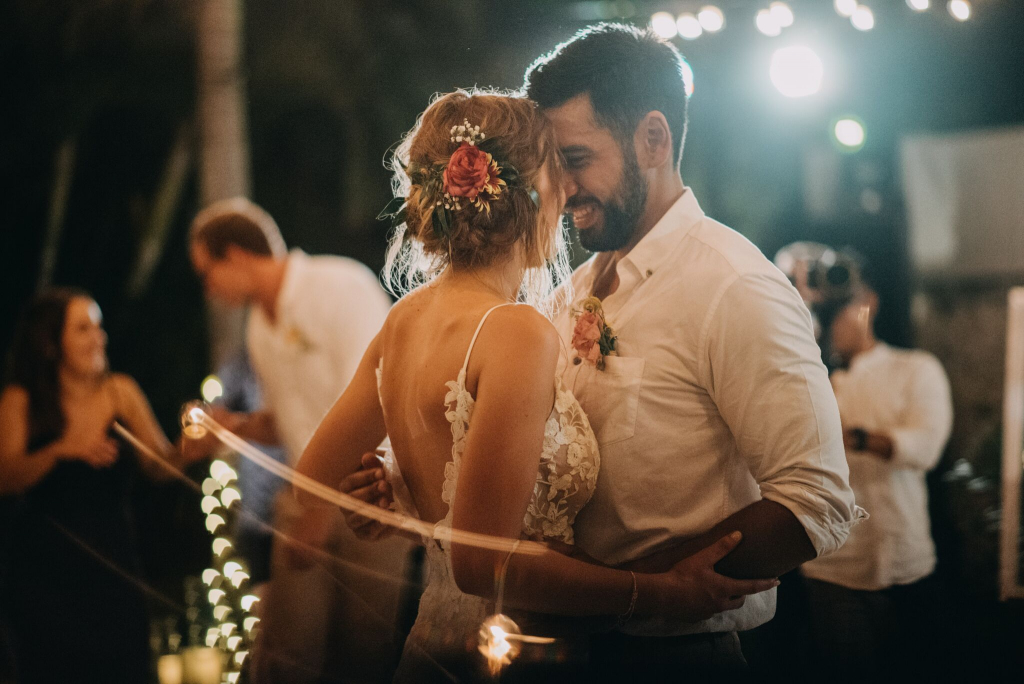 If you have always dreamed of a destination wedding, look no further than Bali, the Island of the Gods. Picture exchanging vows with your special someone on a clifftop, against the backdrop of the shimmering sea, with the sound of the surf crashing below. Or go barefoot bohemian and declare your love on the beach, with the sand between your toes and the setting sun sending flames across the sky. Or perhaps enveloped by the seclusion of a rural oasis, on the rim of a mountain ravine, surrounded by rice terraces. Sounds unbelievable that so many options could exist on one island, doesn't it?
Visualise the details – delicately woven palm frond decorations and penjor flags framing the ceremonial space; three-tiered temple parasols and tropical blooms; flaming bamboo torches and candles amidst a garden of colossal foliage; the hypnotic sound of Gamelan music; a lattice of party lights strung like pearls illuminating the darkening sky. And amid that enchanting setting, imagine being in the arms of your partner, dancing together for the first time as husband and wife.
If you want a magical Balinese wedding, the first step is to pick the ideal villa as the venue. Once you have your perfect elite haven, the rest is easy from thereon. Here's a glimpse of some of our favourite wedding villas in Bali. Which one would you pick for your special day?
Noku Beach House
Noku Beach House is considered to be the glamorous queen of Seminyak's beachfront. Its chic all-white aura and lavish living spaces make it a favourite with youngsters, and those with a taste for the finer things in life. If you have an eye for design, you will absolutely love the avant-garde art pieces that dot this celebrity-style villa.
Made for the stylish set favouring outdoor living, Noku has a cosy entertaining bale, a great spot for sunset-watching, as well as decks and lawned gardens stretching alongside the sparkling 27-metre pool. Its fabulous beachfront location makes for an idyllic wedding venue, with rooftop gardens overlooking the ocean and covered terraces offering spaces for smaller set-ups.
The lush lawns are large enough to accommodate 150 people for a formal wedding breakfast, lunch or dinner.
A beautiful wedding ceremony can be held at the beachfront deck, right in front of the ocean,