Famed for the historic Galle Fort district, tea industry and pristine family-friendly beaches, Sri Lanka is also known for its several national parks, animal reserves and wildlife sanctuaries.
When holidaying on the south coast, don't miss the chance to visit at least one of the protected wetlands or other animal habitats. Day trips are fun for the whole family and easy to arrange ahead. Road trips around the country require a bit more planning. Why not start now? Here are a few of the most popular animal attractions in Sri Lanka.
Kalametiya Bird Sanctuary
Established in 1938, this is one of the oldest protected wildlife parks in Sri Lanka and is celebrated as one of the best eco-birdwatching destinations in the entire world.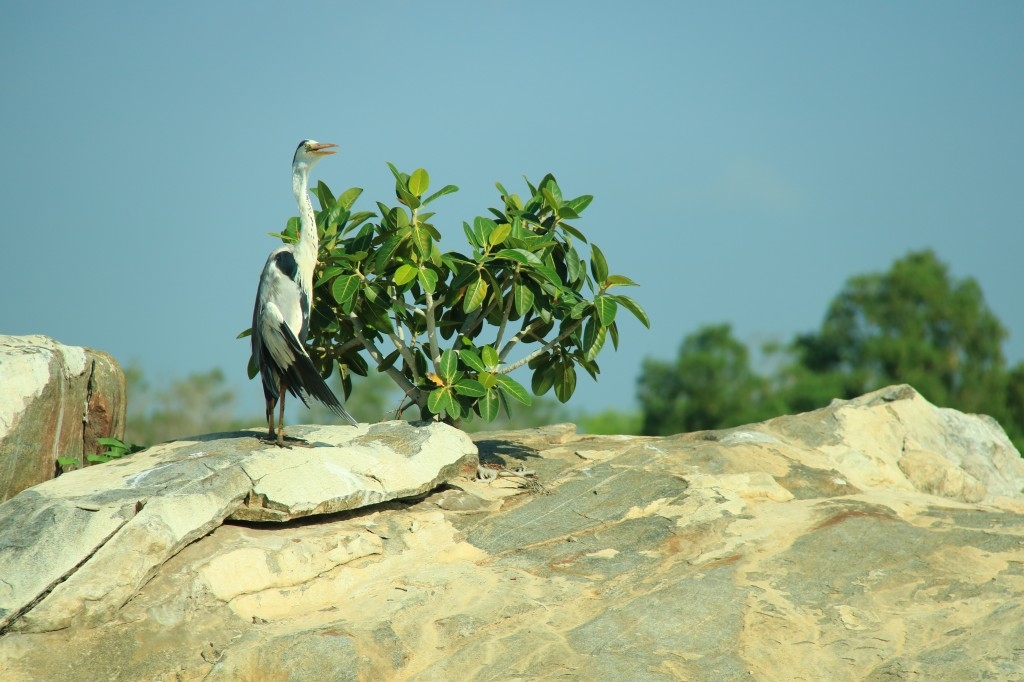 THINGS TO DO Birdwatching, photography, kid-friendly rock climbing, early morning or afternoon paddle boat cruise
WILDLIFE Over 150 bird species including Indian Reef Heron, Sri Lankan black-capped purple Kingfisher, Glossy Ibis, Jungle Fowl, Black Bittern, Slatybreasted Crake, Watercock, 20 mammal species, 40 types of fish, 40 exotic reptiles
BEST TIME TO VISIT Kalametiya is home to several local bird species, and more migrant birds come to roost and nest each year between November and March
LOCATION 20 km from Tangalle city, the sanctuary is near the village of Hungama on the south coast of Sri Lanka
GETTING THERE Via train or private transportation, the exit for the sanctuary is clearly marked on the A2 near the 214 and 218 km posts
WEBSITE kalametiyabirds.lk
Minneriya National Park
The site of The Gathering, a world-famous elephant spectacle, Minneriya is a protected 8,890-hectare reserve within Sri Lanka's famed Cultural Triangle. Critical to the biodiversity in this habitat are its natural wetlands, water tanks and irrigation systems.
THINGS TO DO Jeep tours; Wildlife photography
WILDLIFE Approximately 200 wild (Asian) elephants, various migratory and aquatic bird species, wetland mammals
BEST TIME TO VISIT The dry season, usually late August to October is when groups of elephants congregate here
LOCATION Less than 10 km from Habarana on the Colombo Polonnaruwa road
GETTING THERE Entrance requires a permit from the Ambagaswewa wild life conservation office, so guided tours are the way to go
Bundala National Park
Made up of brackish lagoons,