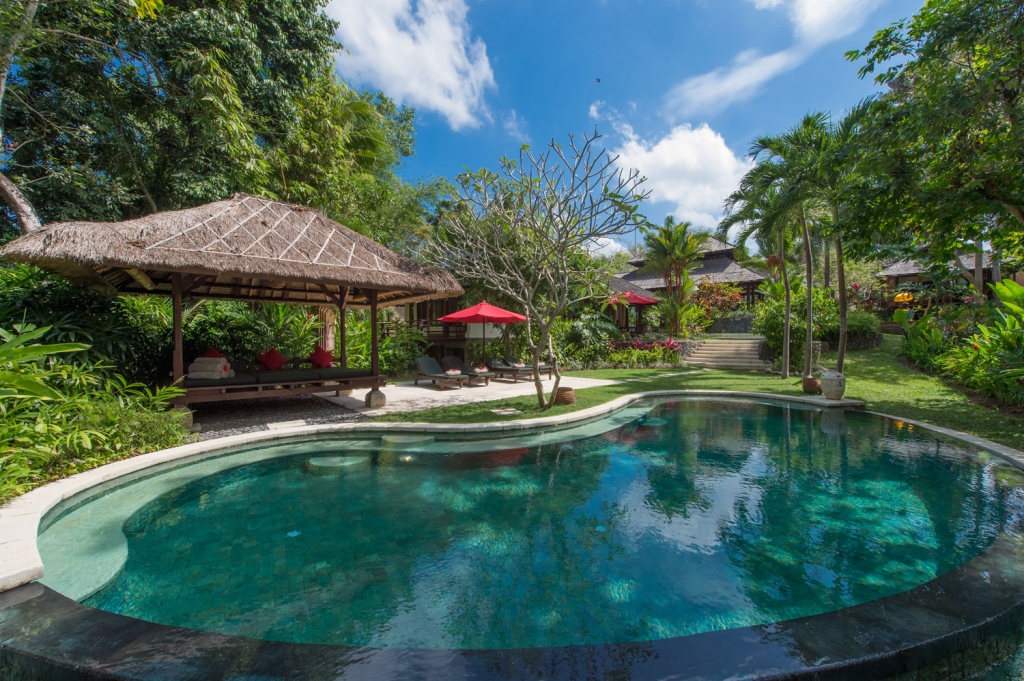 When holidaying with family, everyone needs their own space. Set within our tropical gardens, these large and versatile, three-bedroom villas are perfect for both multi-generational family vacations and special gatherings with friends. With multiple indoor-outdoor lounging corners, a private pool and oversized living and dining areas, there's plenty of space for everyone in your party to find the quiet – and fun – they seek.
Canggu provides for those craving a holiday destination that offers a blend of privacy, ease of access, seclusion and serenity while being a short walk from restaurants, shops and the beach. It's the understated, slightly more relaxed version of neighbouring Seminyak. Imagine it as a sophisticated older cousin, nonchalant and confident while being hip enough to hang with the cool kids.
In the 1970's, adventurers arrived to surf the waves and take in the landscape. Cut to the 2010's and the coastal village has turned into a see-and-be-seen area, managing to keep its local vibe and laid-back ambiance. The number of expats living here is significant, and new bars and restaurants open everyday. While neighbouring Seminyak can be crowded, Canggu still has areas that are sparsely populated. Rice fields dot the landscape and there are many shortcuts you can take through them. Uluwatu is close by, with wild waves that excite pro-surfers.
Canggu's Echo Beach is hailed as the most popular surfing area in this surf-crazy town and the main area to discover cafés and restaurants. The beach has a 180-degree seascape and advanced reef breaks with cafés up and down the shore. If you don't surf, simply relax and chill with a drink in hand. Wander around and discover street art which the village is known for.
Other beaches in the area are Batu Bolong Beach, Berawa Beach, Perenan Beach and Nelayan Beach. All are known for their spectacular sunsets so keep them in mind for end-of-the-day selfies.
If you want some fun for the whole family, head out to Finns Recreation Club, where a water park and an indoor trampoline area will keep your children entertained. Adults can check out La Laguna Gypsy Market, which has over 150 stalls selling organic products or the Love Anchor Canggu market in an open-air shopping centre next to Monsieur Spoon, an artisan French bakery. The Samadi Bali market is flocked by Canggu locals and the nearby neighbourhoods of Seminyak,