Lunar New Year, also called Chinese New Year or Spring Festival, is about starting fresh for a prosperous new year. It's a time to clean your home, don new clothes, gather with family, give lucky gifts and eat lucky food.
Lucky Chinese foods for Lunar New Year
Eating fresh citrus signifies fullness and wealth. Dumplings, spring rolls and nian gao (sweet glutinous rice cakes) bring prosperity. Catfish, Crucian carp and other fish are symbolic of surplus, traditionally served on both Chinese New Year's Eve and New Year's Day. Don't skip the noodles – they represent longevity and happiness.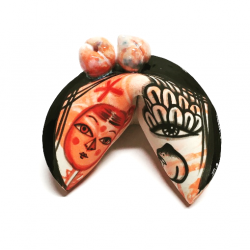 Chinese restaurants in Jimbaran, Seminyak and Canggu, Bali
There are hundreds of Chinese restaurants in Bali, Indonesia. These top five are award-winning establishments robust enough to host your Chinese New Year gathering and tasty enough to surpass expectations of the most discerning foodies from around the world.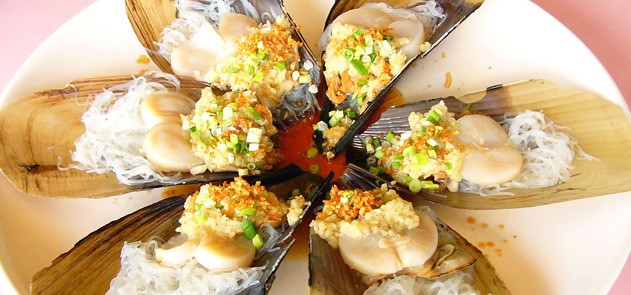 IMAGE BY AH YAT
Ah Yat Abalone & Seafood Restaurant

Named Best Chinese Restaurant in Bali by NOW! Bali Magazine in 2017 with 720 votes is Ah Yat (there are several restaurants by the same name in this chain, including renowned locations in Jakarta, Indonesia and Singapore). Executive Chef Cheung Kin Kau boasts over 20 years' experience in fine dining. The menu is both adventurous and traditional – expect Japanese food, Hokkien food and Chinese food that demonstrates the chef's Cantonese heritage.
The beautiful restaurant hosts massive saltwater tanks of live seafood, so fresh fish dishes and shellfish are centre stage. This large restaurant is the only place in Bali with a selection of Japanese special grade dried abalone and Greenlip abalone. A dim sum lover's delight, there are 30 types of Hong Kong style steamed dumplings on the menu too.
HOURS 11AM-3PM, 530PM-10PM
PRICE $$$
Ah Yat Seafood Restaurant
Jl. Karang Mas Sejahtera,
Jimbaran, Bali
(+62) 0361 846 8468
ahyatrestaurant.com.sg
Kwee Zeen
Taking the top award for Best Pan Asian Restaurant in 2017, Kwee Zeen caught our attention. The dining concept here is upscale Asian street market "kwee zeen" – get it? Cui-sine.
Executive Chef Daine Gilbert has a buffet of delights from China, Japan, Thailand, India and Indonesia on offer as well as personal plates. Themed nights are a regular thing, so this CNY is sure to be something spectacular.
HOURS 24/7
PRICE $$-$$$
Kwee Zeen
Jl. Nusa Dua Resort,
Nusa Dua, Bali
(+62) 0361 849 2888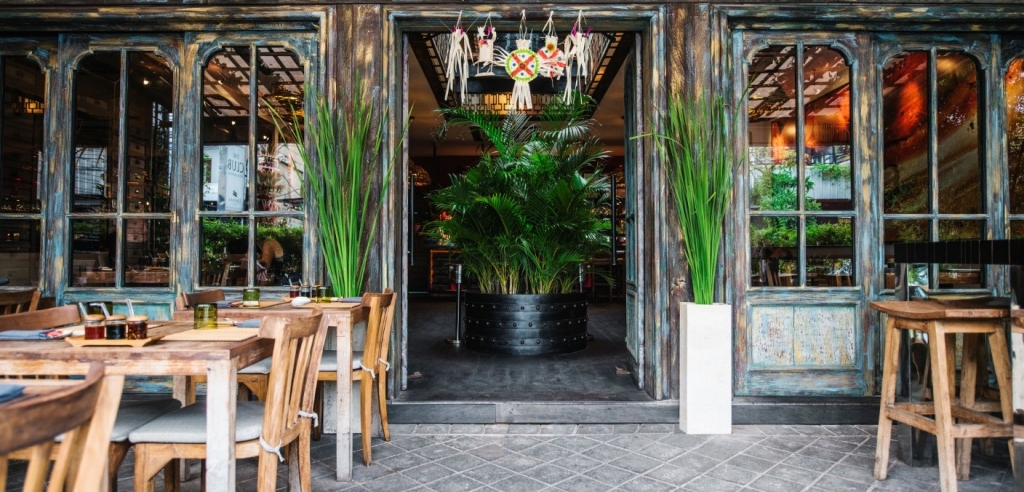 IMAGE BY GINGER MOON
Ginger Moon Canteen
Swanky downtown Seminyak restaurant Ginger Moon focuses on mainly Indonesian cuisine, but has Chinese food favourites as well. Chinese New Year's Eve and other special occasions may summon the banquet menu, which starts at Rp. 245,000 per person for small bites and a sampling of prawns, steamed buns, peking duck, and chicken satay through dessert.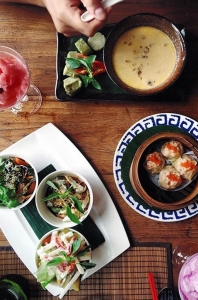 IMAGE BY @LAURAFORDNUTRITION

Menus are in English, Chinese, Japanese and Korean. Behind the cuisine on the menu is Exec Chef Dean Keddell, for whom Ginger Moon must be a dream come true allowing him to enjoy a tropical island lifestyle after a successful career stint in Australia. Non-stop positive reviews of this elegant intimate space suggest that he and Ginger Moon are here to stay – we certainly hope so.
HOURS 12PM-11PM
PRICE $$-$$$
Ginger Moon
Jl. Oberoi No. 7,
Seminyak, Bali
(+62) 0361 734 533
dean@gingermoonbali.com
gingermoonbali.com
Dim Sum House
This little dumpling restaurant doesn't exactly accommodate large groups, but it's a great new spot to try in Berawa. They serve modern steamed and fried dim sum and Chinese noodle dishes in a casual stylish setting. Try the delicious Pork Moneybags and pumpkin-filled fried dessert dumplings.
HOURS 11AM-11PM
PRICE $$
Dim Sum House
Jl. Pantai Berawa,
Tibubeneng, Canggu, Bali
(+62) 0821 4588 9044
facebook.com/dimsumbali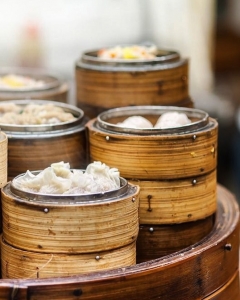 IMAGE BY HAPPY CHAPPY CHINESE
Happy Chappy Chinese Restaurants
Good for dates and groups, Happy Chappy has booths and table seating, a full bar and a fun atmosphere. The lunch and dinner menus lend to family style sharing, especially the dim sum assortment platters and small sides.
We expect Happy Chappy to roll out a mouthwatering special menu for Chinese New Year. The Year of the Rooster kicked off at Happy Chappy in 2017 with Yu Sheng Salmon, Lobster Prawn Xiao Long Bao, Mandarin-Soy Garupa and Longevity Noodles. The festive menu featured custard buns and ginger sesame Tang Yuan dumplings for dessert.
HOURS 1130AM-230PM, 6PM-12AM
PRICE $$-$$$
Happy Chappy Chinese SEMINYAK
Jl. Beraban No. 62,
Banjar Taman, Seminyak, Bali
(+62) 0361 474 1959
Happy Chappy Chinese CANGGU
Jl. Pantai Berawa No. 888,
Banjar Tibubeneng, Canggu, Bali
(+62) 0361 934 5811
happychappychinese.com
Bali go-to Chinese food TO GO
If your heart desires dining in, you bet our five best restaurants for Chinese in Bali will deliver. However, if Chinese food cravings hit whilst in Bali and you're looking for a cheap Chinese takeout option to eat in the comfort of your home or Bali private villa rental, you can also call Mr. Wonky.
Wonky's Chinese
Offering a full menu of starters, main dishes – chop suey, chow mein noodles, curries, Peking Duck with Plum Sauce, Chinese BBQ Pork Spare Ribs, Kung Pao Chicken, Sweet and Sour Chicken, Prawns in Oyster Sauce, Cantonese Style Steak and vegetarian Chinese dishes – Wonky's is a favourite among tourists for affordable Chinese food takeout. Ordering is a snap with set menus for two, three or four people.
HOURS 12PM – 10PM
PRICE $ Free delivery nearby
Wonky's Takeaway
Jl. Raya Banjar Anyar No. 8 (next to Bali Buda)
Kerobokan, Bali
(+62) 0878 6228 2983
info@wonkystakeaway.com
wonkystakeaway.com
Where will you be for CNY 2018?
Chinese New Year 2018 is Friday 16 February and marks the beginning of the Zodiac Year of the Dog. Chinese New Year celebrations can last 23 days to a month in some parts of the world. Officially, the public holiday in China is lasts seven days and is known as Golden Week.
It's a popular time for international travel, so wherever you find yourself for Spring Festival this year, call well in advance to make your dining reservations.
FEATURED IMAGE BY HAPPY CHAPPY CHINESE; CERAMIC FORTUNE COOKIE BY ARTIST JIHA MOON.
Gong Xi Fa Cai! Happy Chinese New Year!