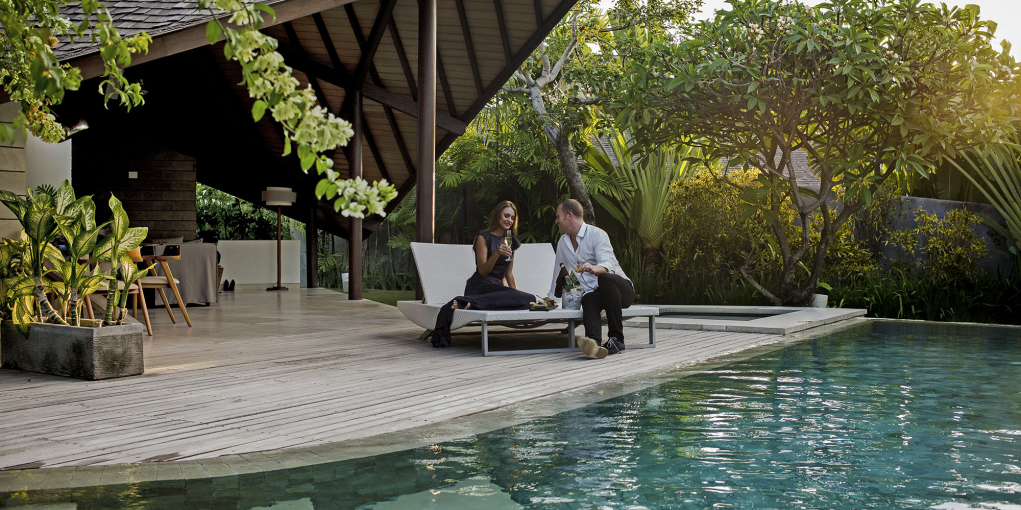 The number one place for a romantic getaway? The dream honeymoon destination? The primo anniversary escape?
It's got to be the Bali,Indonesia. Beach lovers can't resist the lure of this spiritual island, where tropical luxury is at its best (and lovers can't resist each other).
More specifically, it's got to be Seminyak, where wining and dining is effortless and hideaways like The Layar are kitted out for high-end leisure.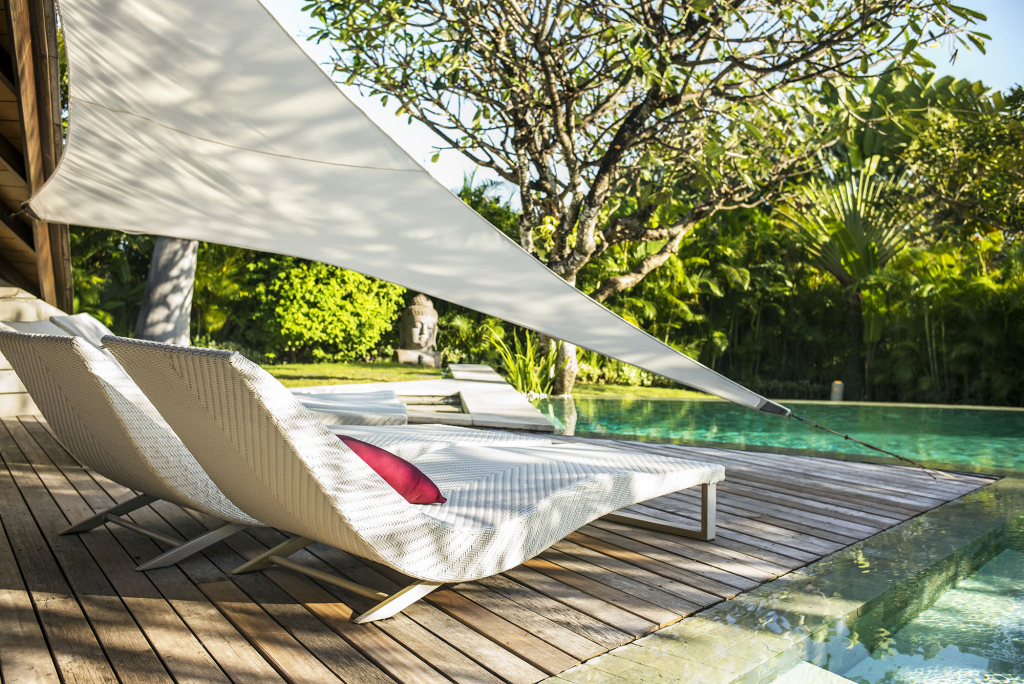 Feel The Romance
First, get comfortable with cool spacious interiors, zillion thread count sheets and an open living area. Next, a private swimming pool and manicured tropical garden await nearby. A dramatic slanted ceiling overhead also makes your very private villa a personal theatre. Finally, display your affection. O Romeo!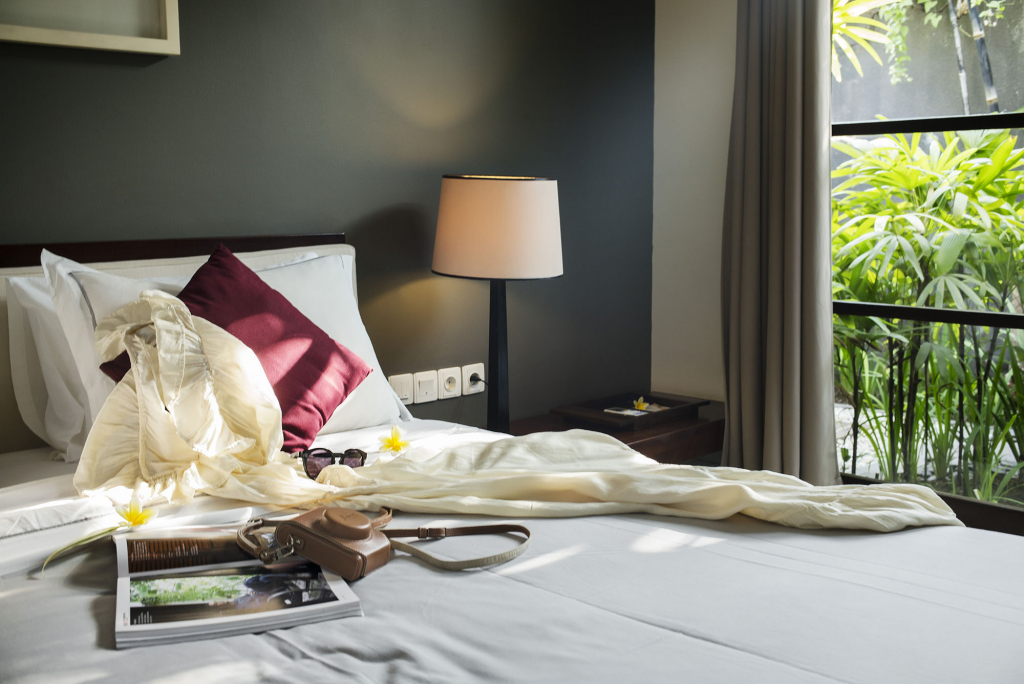 If Shakespeare's famed duo had dashed off to Bali, theirs would be a very different play with all the passion and none of the tragedy because this place is a romantic's Heaven on Earth. Thus, thanks to the natural beauty and wealth of things to do, it's the couple's getaway of a lifetime. So forget R+J and take your cues for romance from this script instead.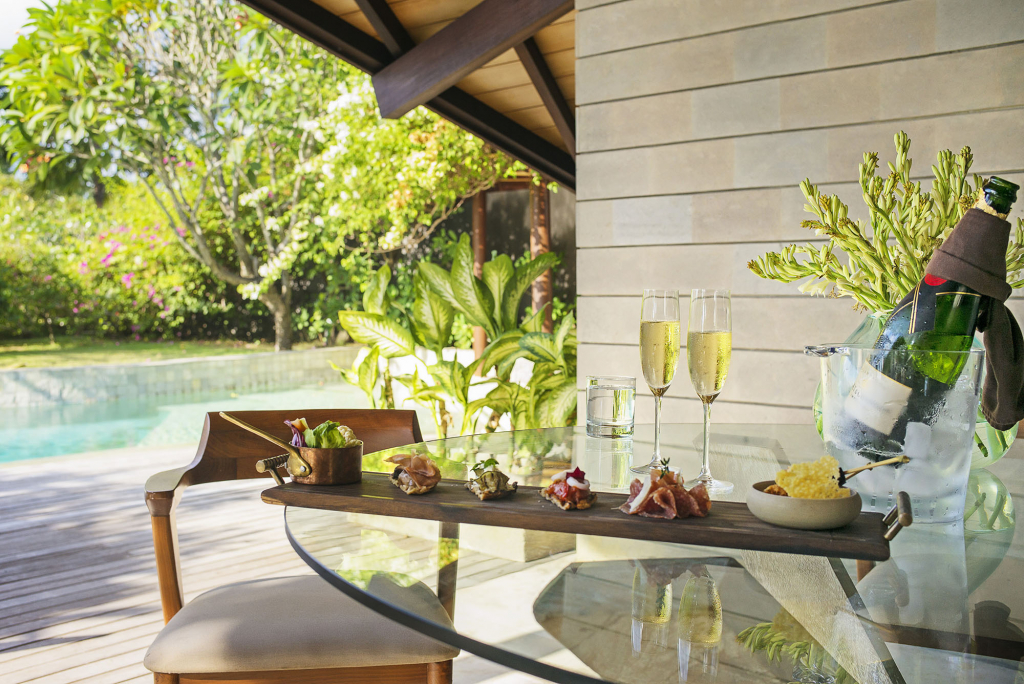 Act I. Scene I. Luxury one-bedroom villa. A warm welcome note and chilled champagne on the table.
To borrow a page from The Art of Seduction by Robert Greene, surprise is an easy road to romance. Being in a new place for the first time also serves up a bit of wonder, but a love of travel doesn't necessarily bring people together. It's the thoughtful surprises (and bold moves, says Greene) planned by one person for the other that bring back flutters of new love.
A simple request when booking is all it takes. Hence, set the scene for arrival however you'd like. Arrange special occasions and activities in advance. Also, leave the legwork to your hosts while you go barefoot. Enjoy your holiday worry free.
Seek Adventures in Sync
Act II. Scene II. The beach. Golden sand surrounds. Palm trees sway in the pleasant sea breeze.
Roses, chocolates and sweet surprises are strong symbols in the book of love. But the best romances have more to the plot. Love psychologist Barbara Frederickson agrees that feelings of awe and excitement make love blossom.