Nothing beats the heat better than a dip in a cool pool. We splashed through our villa collection to find the best pools for you. Whether your preference is for plunge, infinity-edge, swim-up bars, jacuzzis on the side, a lagoon-style pool in a jungle setting or a lap pool in a traditional Balinese compound, there's sure to be just the pool for you among our favourites.
Villa Asta – perfect for family fun and pool parties
This dramatic free-form swimming pool is right at the villa's heart. There's shallow tiers for wallowing and a deep section for taking dips from a diving platform. And next to the master bedroom pavilion, the 12-metre plunge pool is an extra bonus.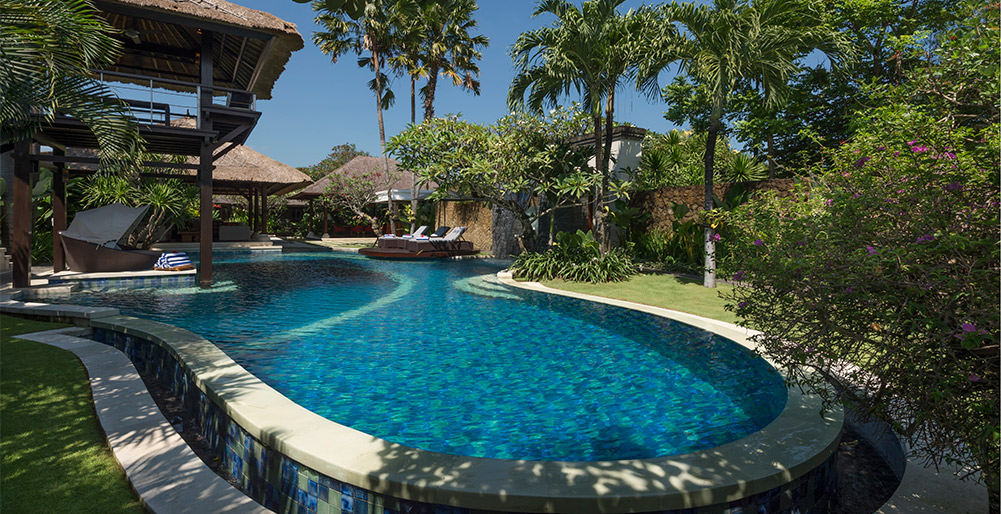 Villa Mana – tropical paradise
With stunning uninterrupted rice-field and Mount Agung views (best at sunset), this amazing 17-metre infinity pool – surrounded by fragrant frangipani trees, hanging gardens and swaying coconut trees – will leave you speechless.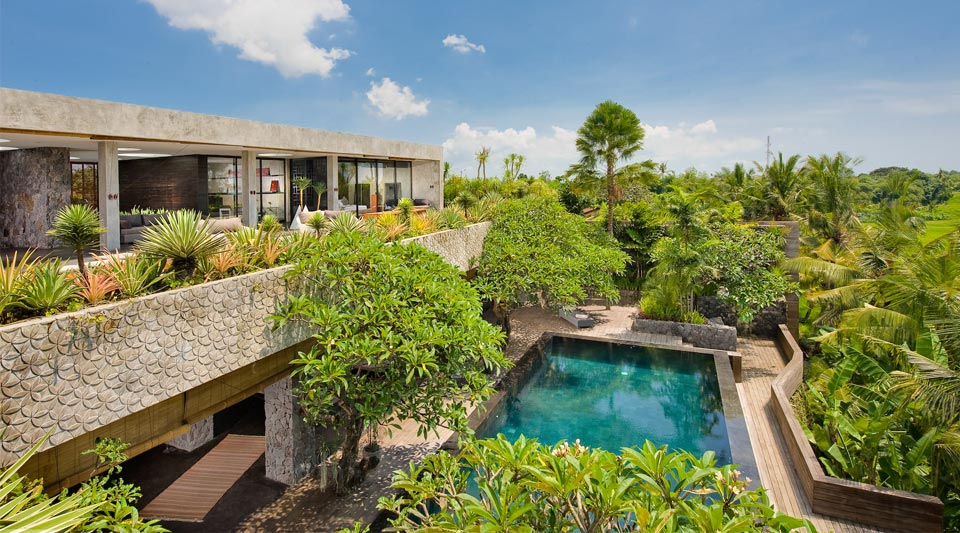 Villa Batujimbar – traditional Bali style
With a grand 'Bali style' design pedigree and a celebrity houseguest list that includes monarchs and rock legends this is one of the most desirable estates in Bali. Top that with a stunning azure pool stretched out alongside the traditional Lembu Bale and you'll have a Balinese dream come true.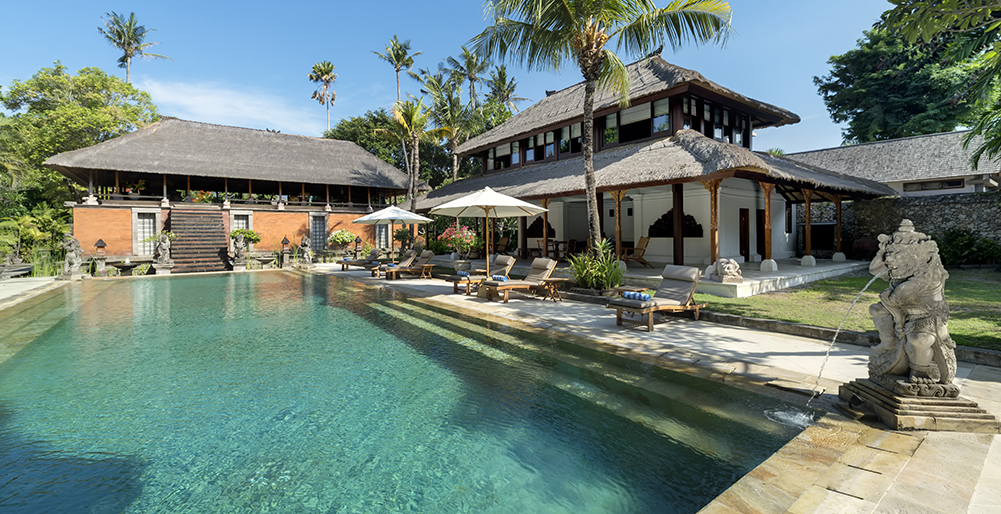 The Layar Designer Villas & Spa – garden bliss with jacuzzi on the side
Picture yourself reclining on a sun lounger next to a freeform pool in a lush garden setting. Now add a cozy jacuzzi on the side and a glass of bubbly delivered by the butler and you have yourself a luxury retreat at its best.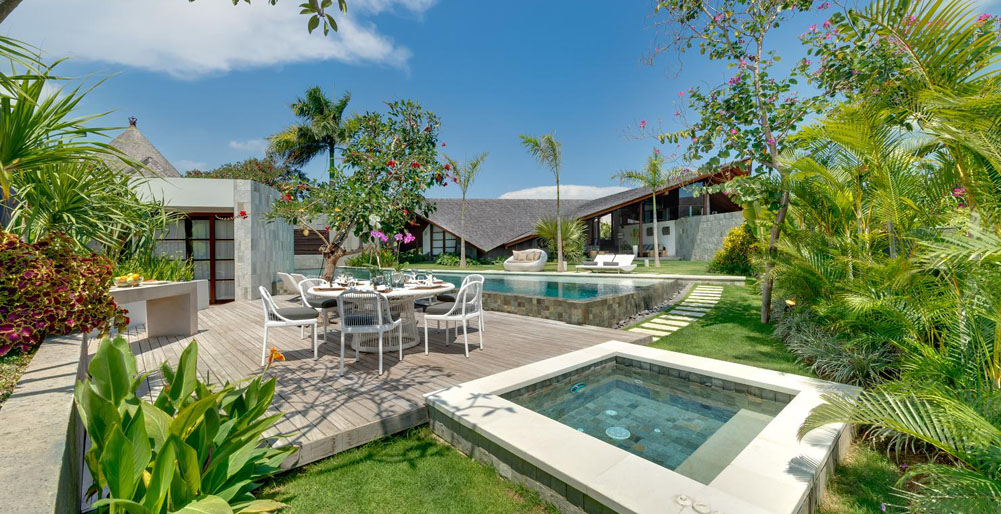 Sungai Tinggi Beach Villa – picture perfect with ocean views
If you're after a pool that's not only cool and refreshing, but also makes an AMAZING backdrop for your holiday snaps, Sungai Tinggi's 18-metre pool is perfect for you. Plus it has stunning ocean views. What else could you wish for? Come on down and show off that holiday bikini!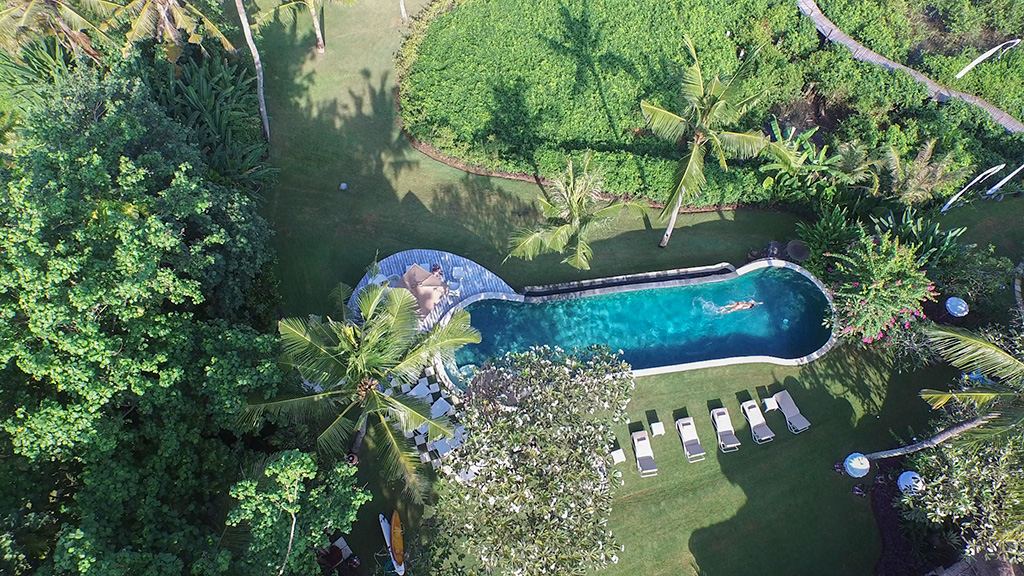 Villa Bayu Gita Beachfront – where pool meets sky
Slip into the soothing depths of this 18-metre pool for a leisurely swim, or relax in the shallows of the private plunge pool and watch the mist that shrouds the distant island of Nusa Lembongan gently lift as the sun rises. Later, take in the changing colour of the ocean as daylight turns to dusk – who could fail to be captivated?