Considered as Bali's quieter neighbour is Nusa Lembongan, a small island off the southeast coast of Bali. Accessible via boat from mainland Bali, the island is home to a small, exclusive community of private residences and charming rental villas. Tranquil and laid-back as it may be, there's plenty to do on the island. Walk along sandy, unspoilt beaches such as Dream Beach and Mushroom Beach offering family fun or go for a fun night out when you crave some much-needed vibrance and action at the Beach Club at Sandy Bay.
If you're dreaming of a sand-between-your-toes and salt in your hair kind of experience, then look no further – you've come to the right place.
Villa Seascape
Dip your toes in a tropical island experience and fantasise about an away-from-it-all absolute beachfront hideaway. Designed by Bali-based Italian architect Valentina Audrito, Villa Seascape offers expansive living spaces dotting a double-height living room that spills onto a poolside entertainment terrace with direct access onto the beach. Consider your dreams fulfilled at the astonishing five-bedroom Villa Seascape.
Villa Voyage
Barefoot luxury at its best, Villa Voyage is a once-in-a-lifetime experience. An absolute beachfront property, this five-bedroom villa boasts gorgeous ocean vistas and glamorous 'luxe nomad' themed interiors. Farah Khan, whose fashion creations are favoured by many Hollywood celebrities, has styled this abode as a deserted island celebrity getaway, while maintaining the old-world charm of coconut wood floors, bamboo thatched alang-alang roofs and driftwood lamps in a tropical island setting on a white sand beach.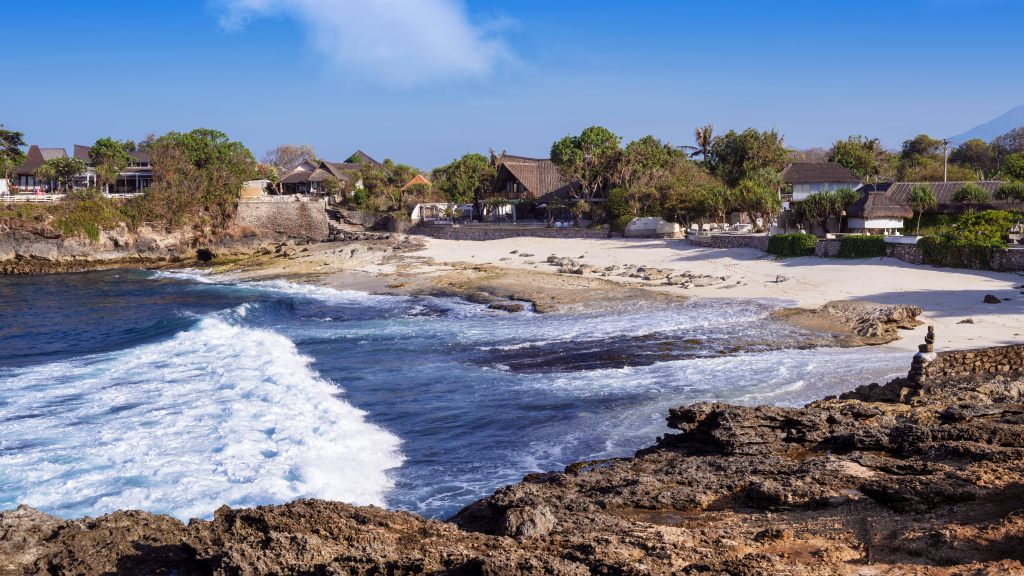 Casa del Mar
Installed on a low cliff above Sandy Bay, Casa Del Mar is a magnificent three-bedroom villa. The villa boasts of unparalleled ocean views fringed with Bali's dramatic volcanoes and beautiful sunsets. With towering-high sloping roofs and mezzanine social space, there is ample space for everyone whilst in air-conditioned comfort.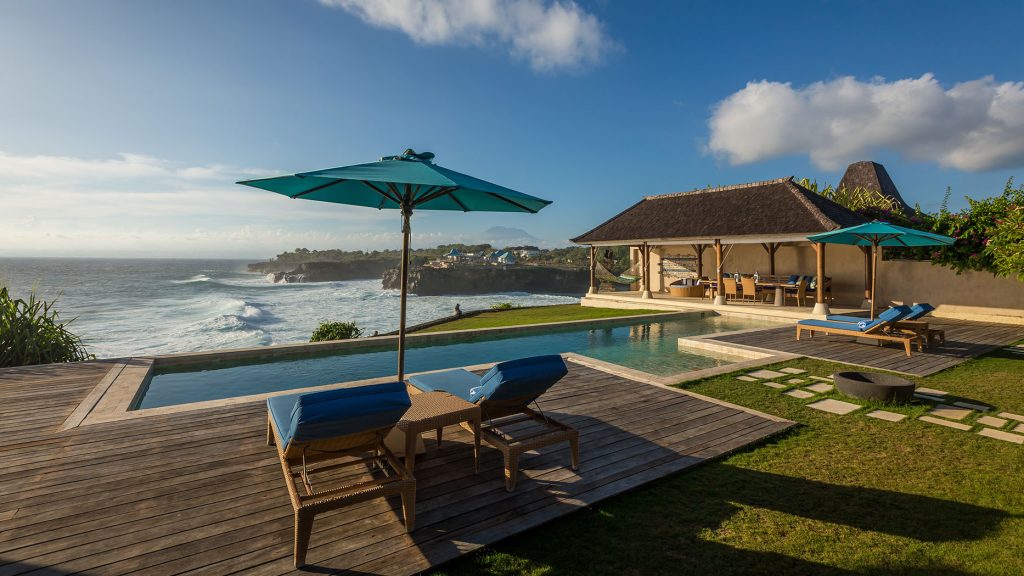 Whether you would want to spark romance or retreat to a show-stopping island getaway then look no further than Nusa Lembongan.