We know what you've been doing in our villas and we like it. Your birthday parties are fabulous. The surprises, the laughs, and the photos are just incredible. We can't think of a better reason for a memorable holiday in our villas, or a better way to celebrate a big birthday.
Are you (or someone you'd love to celebrate) approaching a milestone birthday or a special anniversary? Planning a destination event to celebrate is easier than you might think.
Testimonial
Ask James, a guest who planned his 30th Birthday in one of our Bali villas was very pleased with how it turned out.
"I've loved every minute of this holiday and that's because of the fantastic Villa Umah Daun and Elite Havens team. Thanks for making my 30th birthday my best yet!"
He started planning his birthday trip as early as one year in advance. It occurred to him that the big 3-0 was a good excuse to bring his favourite people together for a holiday in Bali. The hardest thing about coordinating a group holiday is picking the date, so he tackled that first. Before calendars filled up with other appointments and occasions, James's 30th was pencilled in.
For his friends and family in Australia and New Zealand, the travel distance to Bali was feasible, so the invitation to his special ends-in-a-0 birthday was hard to turn down. A group of twenty agreed to join James for his milestone birthday trip, and the rest quickly fell into place.
Villas perfect for large groups
The birthday group stayed at Villa Umah Daun, a five-bedroom elite haven in Umalas (smack between the tourist haunts of Seminyak and Canggu).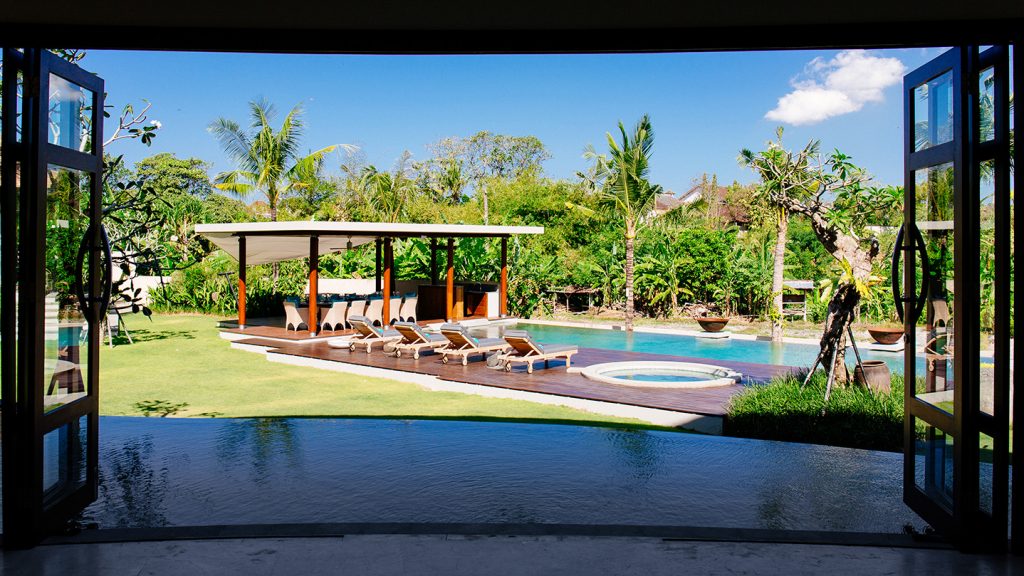 According to the birthday boy, everyone was blown away by the size of the villa. The amenities and facilities were fantastic. The cherry on the cake was the personal service they received from the staff. James reserved the villa directly with Elite Havens, so our team was aware of his birthday and his preferences in advance.
Entertainment aplenty
A milestone birthday trip means your fête will exceed the 24-hours of the day itself. You don't have to choose between having a daytime pool party or a barbecue. A dinner party or go out dancing – you can do it all.
James and his entourage vacationed in Bali for 10 days. The birthday, of course, was just a useful excuse. They thoroughly enjoyed the luxuries and entertainment facilities within the villa. In addition, the Elite Concierge also arranged for a few Bali day tours and made reservations for a night out in town.
At Umah Daun, they kept busy with billiards, table football, PS3, lawn games and the pool. While they played and lounged around, swam and enjoyed Balinese massages, a dedicated barman made cocktails non-stop.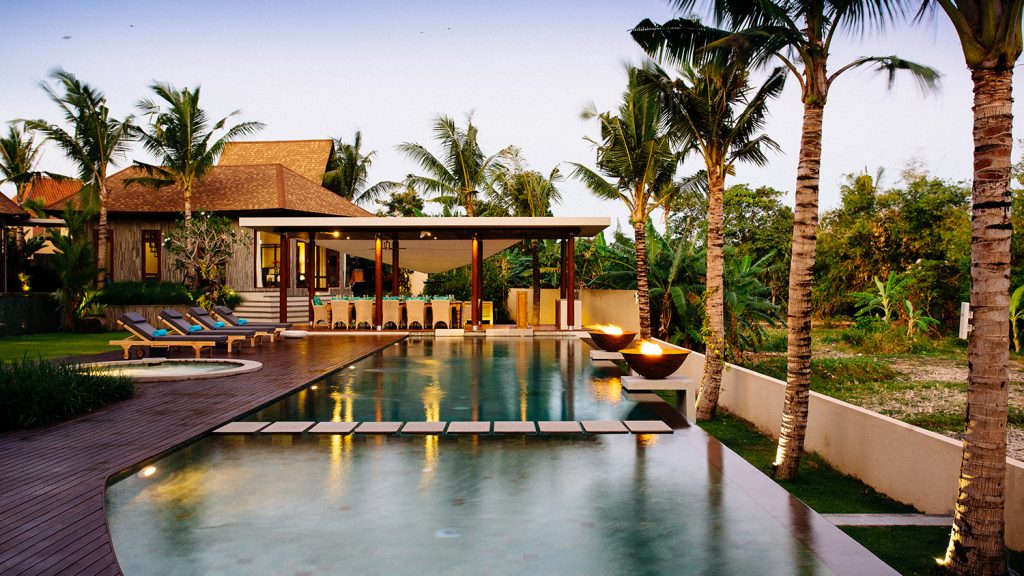 Being together in a villa 24/7 was a special experience. Other accommodation options at hotels and resorts, like adjacent or interconnected rooms, don't provide near the same level of exclusivity as a villa.
Birthday party at a villa
Having a birthday party at a villa gives you the ability to pull off much more than you would elsewhere. The Elite Concierge can take care of decorations, themes, live entertainment and catering. Banners, balloons, props and games, they can all be arranged. After all, milestone birthdays don't come around every day.
For the night of James's 30th Birthday, his family arranged a dinner party at Villa Umah Daun with a professional DJ. The villa's private chef prepared an authentic Babi Guling feast (Balinese pig roast) for the group. The guest of honour was made to feel special, with everyone sharing fond memories and a joyous "cheers to the next adventure!"
You don't need a birthday or any other excuse to relax in paradise for a week or two with your favourite company. But on the off chance you were looking for one, milestone birthdays are a great occasion for villa holidays.
Book now and celebrate your special occasion with us. Plan a fabulous holiday at Elite Havens celebration villas in Bali, Lombok, Phuket, Sri Lanka and the Maldives.