The ideal honeymoon escape includes a sanctuary, a snug and divine welcoming space to celebrate, relax and appreciate your love in complete privacy. The Layar, located in the heart of Seminyak, hosts the perfect honeymoon villas, right on the doorstep of world-famous restaurants, beach clubs, shopping and surf. Stay in and soak up Bali's sun-kissed tropical ambience in your private pool, or mingle with fellow holiday-makers in this l'eldorado touristique.
Imagine your perfect honeymoon in paradise
A romantic path draws you into the quiet and peaceful heart of The Layar. Pass through lush manicured lawns and fragrant frangipani trees resplendent with exotic red lanterns framing the entrance to your villa hideaway. It's the first welcome into a perfect honeymoon setting.
Stepping inside your private one-bedroom villa, the first thing you notice is its outstanding design. Each villa's slanted ironwood-shingle roof frames a larger space which houses the living and dining quarters.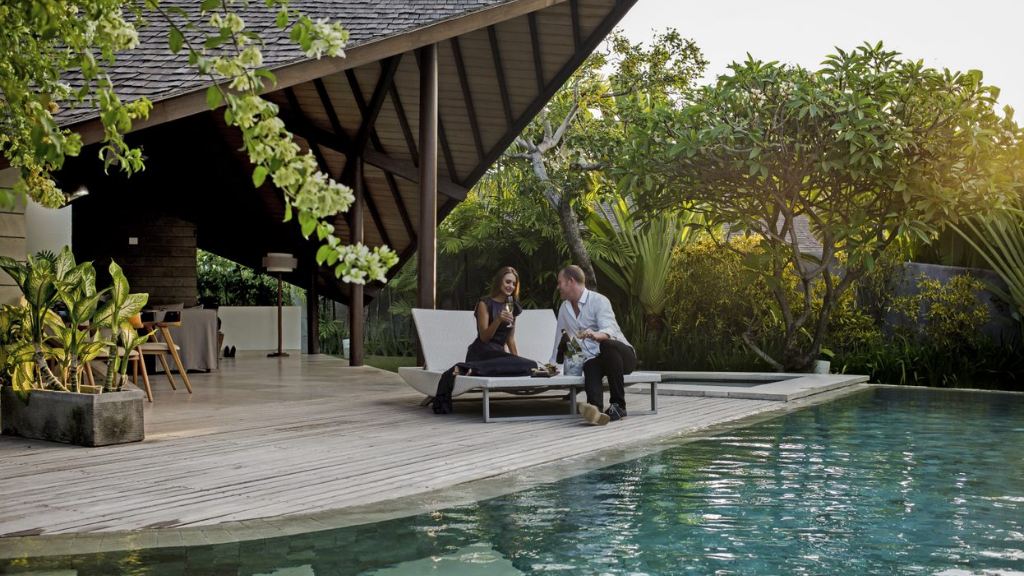 The bedroom is especially alluring, with a king-sized bed and a luxurious seating area. A pair of sliding doors open up to a romantic pool deck. The garden bathroom contains special features such as a foliage-fringed shower, Palimanan stone counters and a spectacular stone bathtub. The inviting stone bathtub sits majestically in the centre of a white-pebbled courtyard, against a lush backdrop of tropical rainforest plants. The living room is set up like a romantic dream haven, where the award-winning design emphasises a natural flow. It's easy to relax in this graceful space.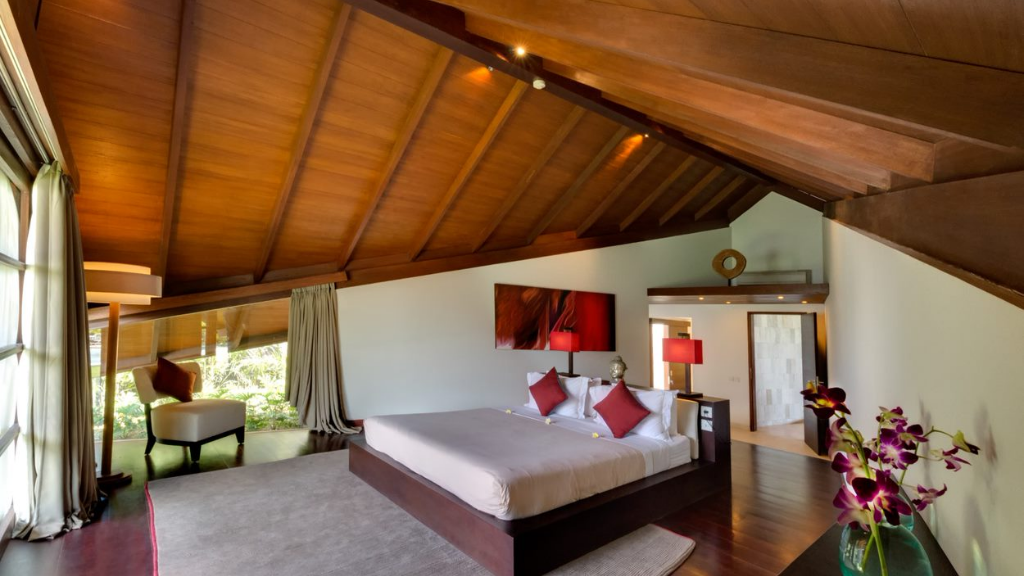 If you want to spend time just lounging about, there is an entertainment centre at your fingertips and sun loungers on the pool deck. The tiered, shallow section of the pool begs you to take a dip or splash about and enjoy the tranquil atmosphere. A triangular galley kitchen lies opposite the sleeping area and its ensuite garden bathroom. It contains all the equipment you need to cook a special meal for your partner. But if you prefer to be pampered instead, order room service and feast on spectacular food by Settimo Cielo, The Layar's restaurant. All your gastronomic dreams will come true.
Your honeymoon bliss is capped off with a floating breakfast in the pool.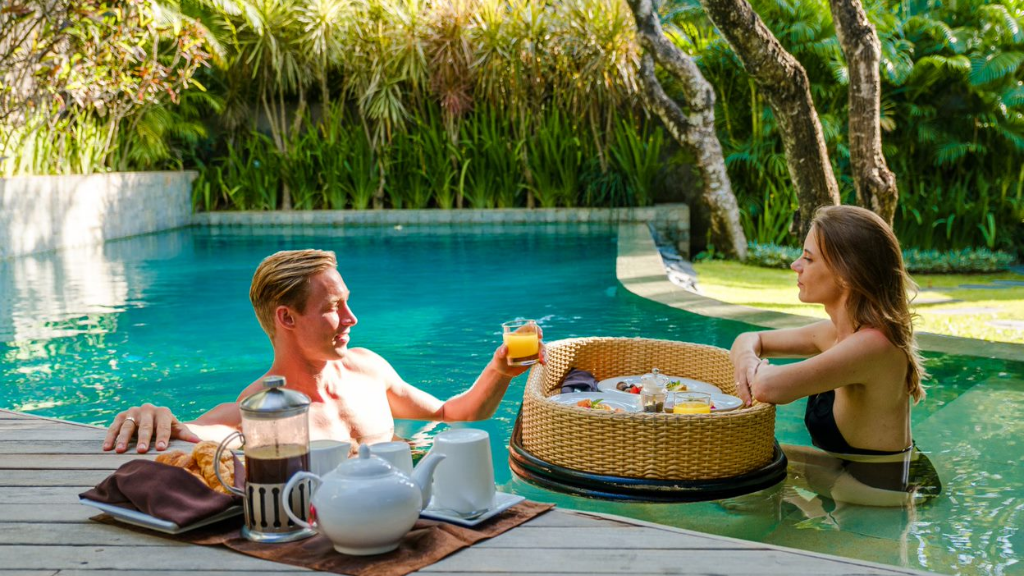 Avail of this amazing offer; book directly at The Layar.