Ask anybody where they would like to go when they visit India for the first (or tenth) time and chances are that the top two replies will be to see the Taj Mahal, and to visit Goa. The Taj, of course, is a thing of beauty, deserving all the fame that is bestowed upon it. But following close behind, Goa is equally marvellous in its own right. Best known for its beaches, Goa has wily charms that are difficult for any other Asian beach destination to match. It is as lively as it is laid-back, the people warm and easy to get along with. Though afternoon siestas are taken very seriously here, come sunset and the streets come alive. Music, fairy lights, live bands, and cocktails that flow a little too freely – Goa dons its colourful attire and comes out to play each night. From a vibrant party town during high season to unabashed beauty in Goa's monsoon, there's a Goa for everyone.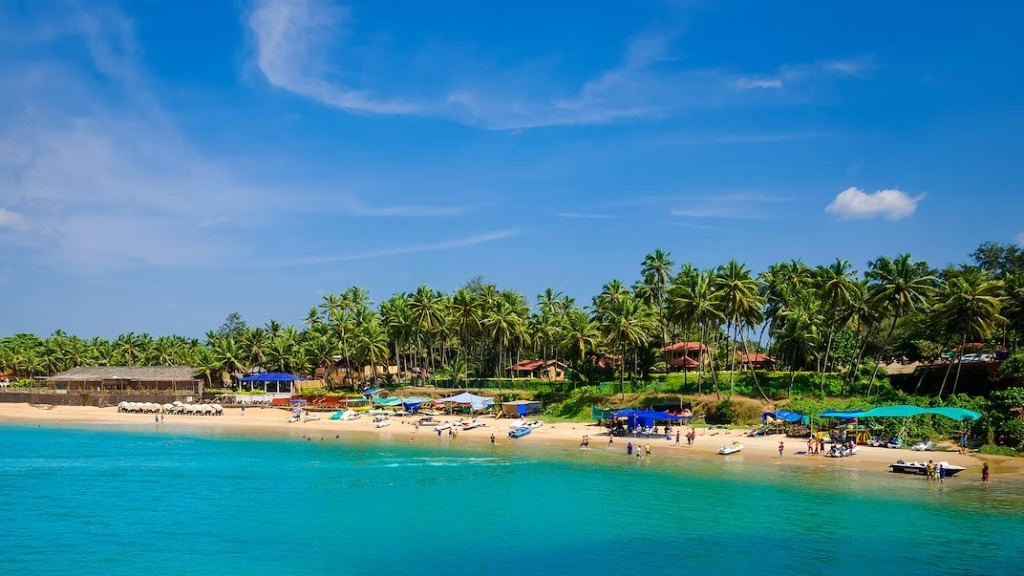 When to go
When planning your trip to Goa, you may be fooled into believing that you should only visit during the 'tourist season' that runs from November to May. But take it from someone who has made an annual pilgrimage for more than two decades and seen it in all its hues, the guidebooks are all wrong. The true beauty of Goa lies in its lush hinterland, waves and waves of green farmlands that climb up hills and swoop into valleys. And this green wonderland comes into its own during Goa's monsoon months from June to August.
The hot summers are over and tropical rain washes away the footprints of the hordes of tourists who find their way here all year round. During the monsoons, the locals claim Goa back as their own. The roads are blissfully empty, the air fresh, and the land lush. Rolling hills in a thousand shades of green stretch out on both sides of the road as you drive along winding country lanes and give in to the seduction of the Goa monsoon.
What to do
Time moves a little slower. Especially during the monsoon season in Goa. You wake up to the aroma of hot coffee or the intoxicating smell of freshly-baked poi, the local bread. Stretch out, perhaps spend an hour or two doing yoga or meditation to the sound of pitter-patter outside. An alfresco breakfast enjoyed in the verandah overlooking the pool or the gorgeous countryside before you decide to take a dip in the pool yourself or settle down with a book in a quiet corner.
Post siesta, Goa shakes off its stupor and it's time to head into town to feel some Goan beats. Find out where the locals gather and head to the nearest bar or restaurant where you will invariably find someone singing live and a few people dancing the night away. Goan food is a delightful medley of flavours influenced by numerous cultures such as Portuguese, Arab, Brazilian, African, French, Konkan, Malabar, Malaysian and Chinese. With seafood and rice being staples, you will find that the three main communities of Goa — Hindus, Muslims and Christians — all contribute to the evolution of the cuisine while foreign influences of the Portuguese brought in meats such as pork and key ingredients such as vinegar, chillies and cashew nuts (which are grown aplenty here now).
Where to stay
Our in-villa chefs can create magical meals that you won't be able to get enough of. If you're wondering where to stay when you visit Goa next, here's a cheat sheet. Choose the haven best suited to you:
Travelling in a large group? Book multiple villas in the Colina Estate. These are also perfect for reunions, official offsites, housing wedding guests as well as large family gatherings.
Scenic views from atop a hill? The villas on Sacri Borod Hill give you a bird's eye view of the verdant Goa. They leave no stone unturned when it comes to offering luxurious amenities and facilities.
Whichever villa you choose, and whatever season you decide to visit in, a Goan holiday promises to be like none other. One that leaves a lingering desire in your heart to come back and succumb to its charms yet again.