The villa life is waiting. If you find yourself debating on what kind of holiday you prefer, keep this list in mind. And if you decide to go for reasons to book a private villa, look no further than staying at an elite haven of your choice for a more personalised getaway.
Holidays should be spent at a languid pace. Wake up to a delicious breakfast, slip into your bikini and get a tan by the pool, a delightful massage in the spa and then a nap before you head to the bar for sunset cocktails. Sounds idyllic, doesn't it? But more often than not, this picture-perfect holiday is marred by long queues, frustratingly slow service, crowded facilities and a mad scramble for sun loungers. Holidays often end up looking picture-perfect only on social media – reality rarely matches up.
Unless you cross over to the other side. Welcome to the Villa Life. The new, luxurious way to travel. World-class facilities for your exclusive use, warm in-villa staff, personalised gourmet meals, and a friendly and efficient concierge to take care of all your logistical needs. A private luxury villa takes the hassle out of your family vacation or long-term stay. Still need convincing? Here are 10 top reasons why you should book a private villa for your next trip:
1. Privacy
Away from prying eyes, you can be yourself in a private villa. The entire villa is yours for the duration of your stay. Wear what you want, sing on the top of your voice and no one will bat an eye. The villa staff is discreet but if you prefer them to only show up during meal service, the Villa Manager can arrange for that too. No wonder celebrities favour villa vacations versus all others.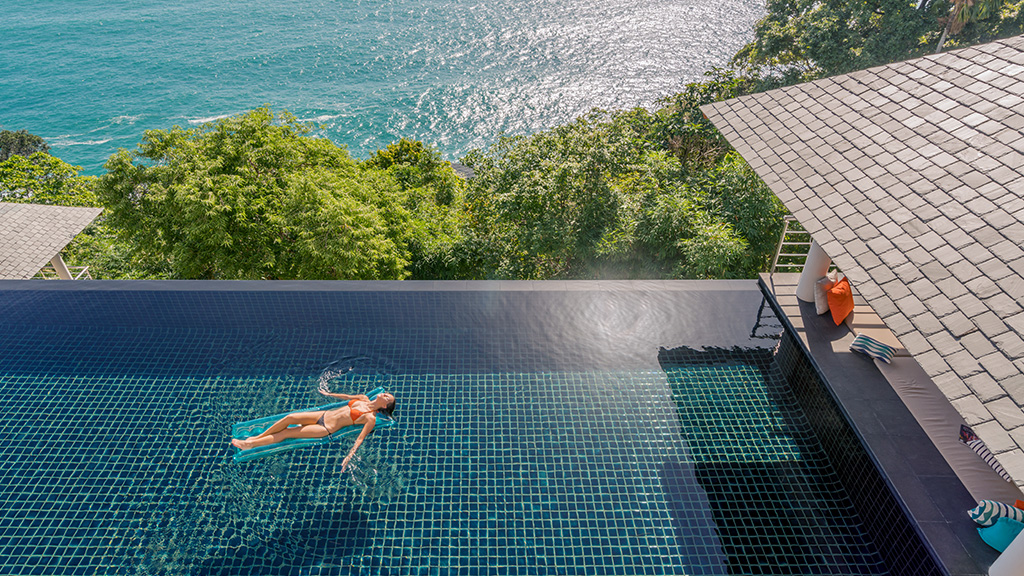 2. Safety and hygiene
The pandemic has made us more conscious of health and hygiene standards. As we start dipping our toes in the world of travel again, one of the main concerns for travellers is the health of their family. Luxury villas give you peace of mind in this regard. Each elite haven adheres to strict hygiene controls and cleaning procedures. Our staff members have been vaccinated on priority and are regularly tested. They have undergone extensive training and safety management measures have been executed across our portfolio. The health and well-being of our guests and our employees remain our top priority.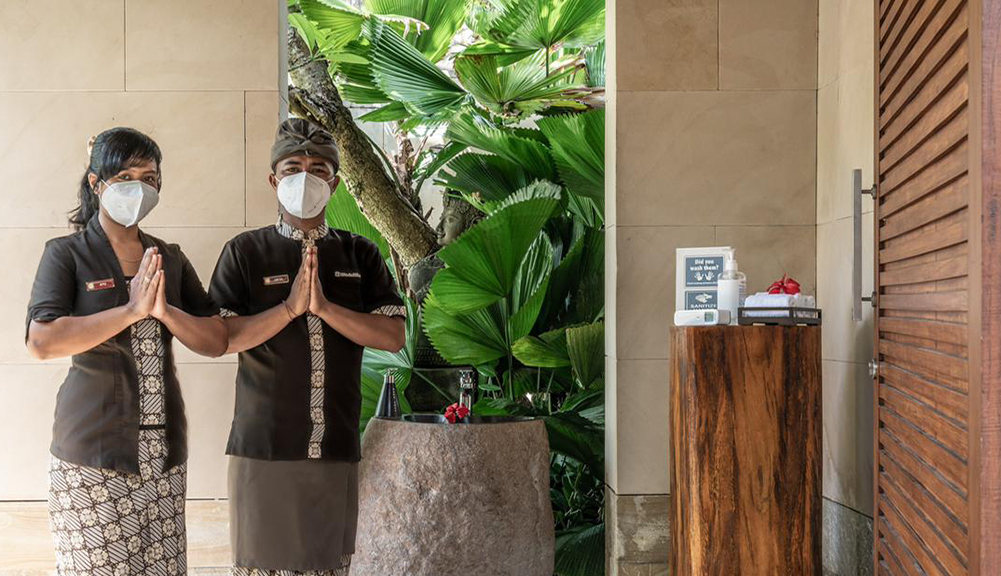 3. Exclusive use of facilities
Feel queasy at the thought of sharing a public pool with myriad other strangers? That's why villas shall always trump resorts and hotels. All villa facilities such as a private swimming pool, jacuzzi, air-conditioned gym, games room, or home cinema are for your group's exclusive use. No need to adhere to a time slot to use the facilities. Maintenance and sanitation of the facilities is guaranteed and the Villa Manager can arrange for private trainers, yoga sessions or spa therapists on request.
No more do you need to line up outside a restaurant for a meal or a pool shack waiting for a towel. Sun loungers? There are always plenty of them available for your use. From waiting for things and services, get used to being waited on. That's the joy of the Villa Life.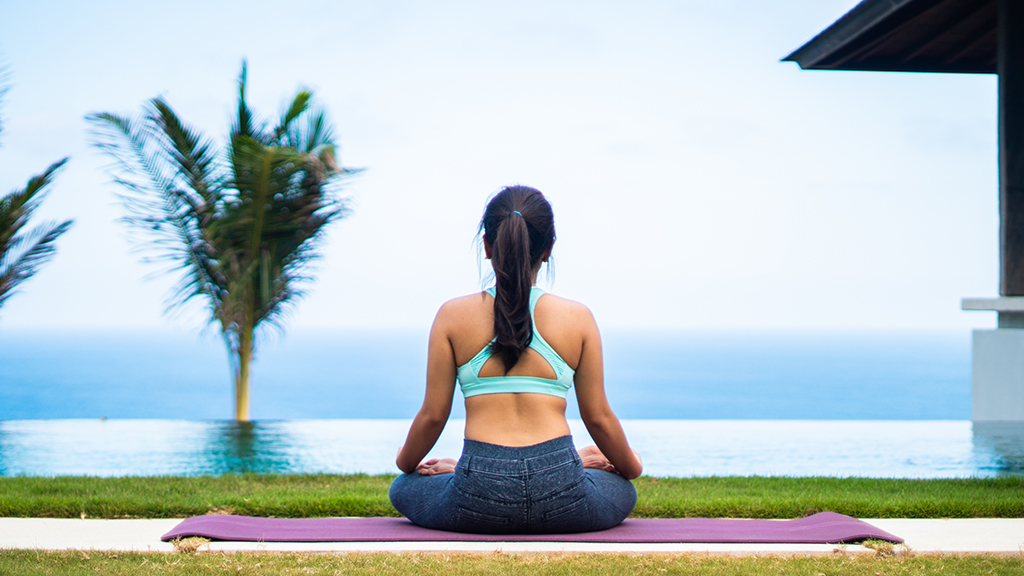 4. Remote work
The view from your office just got an upgrade. No more dull and long days working from your house or office. Check into a private villa for a long stay and you can continue working from home, surrounded by all the comforts of a luxurious stay. Many villas have a well-equipped study and all have high-speed WiFi so you can easily log in on office days. With plenty of places to spread out, kids can continue their remote schooling too. Take those conference calls, without having to change the background, your reality will be enviable as it is!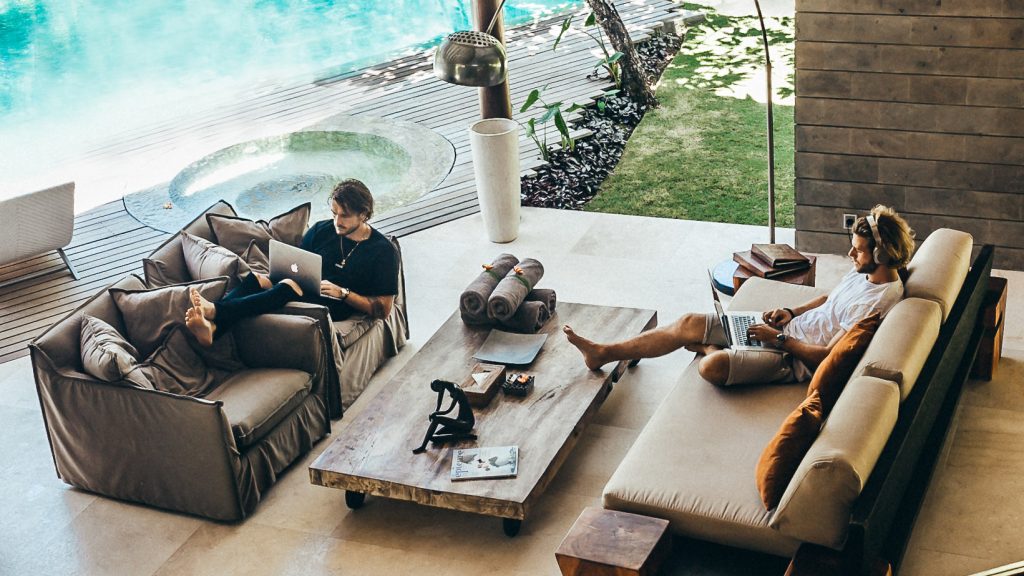 5. Personal service
If you look at the reviews of any elite haven, you will realise that the villa staff is a common variable amongst them. Each elite haven is typically staffed with a manager, butlers, housekeepers, gardeners and security personnel depending on the destination, and you can even have your own private chef. They work as a seamless team to create an extraordinarily luxurious villa vacation – just for you. Friendly yet professional, our staff members are managed by a Villa Manager and are trained to be discreet and efficient. Always ready to serve with a smile, you will end up befriending all of them and when you head home, it will feel like you're leaving family behind.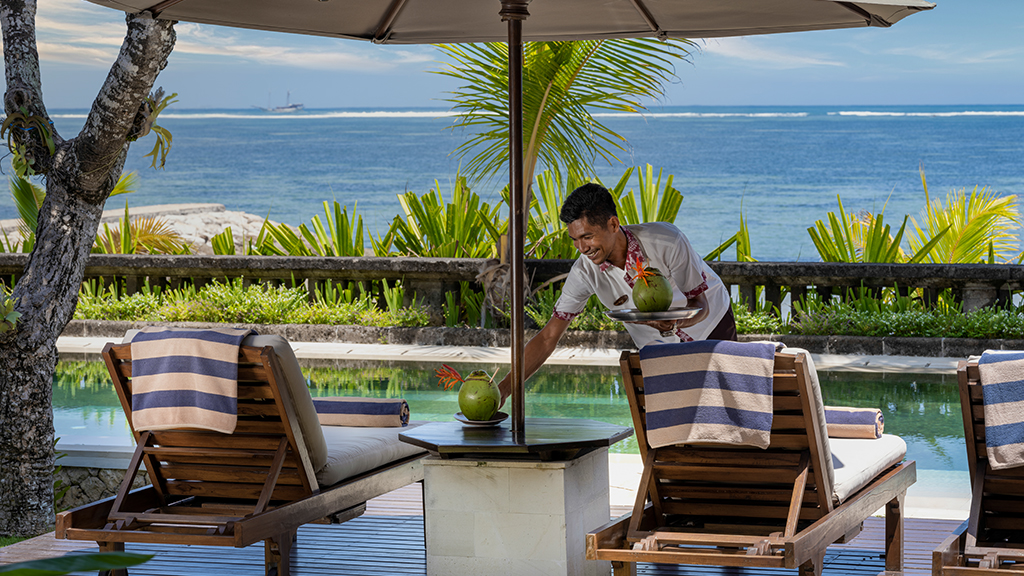 6. Decadent meals, cooked to taste
Bored of standard room service orders? When you stay in a private luxury villa, meals are never a dull affair. Your private in-villa chef can whip up your favourites in a jiffy, customised to your tastes and preferences. Even the pickiest of kids love the delicious, child-friendly meals that our chefs prepare. Breakfast by the pool? Snacks to go with your wine? Green tea before you call it a night? You dream it and the staff will take care of it.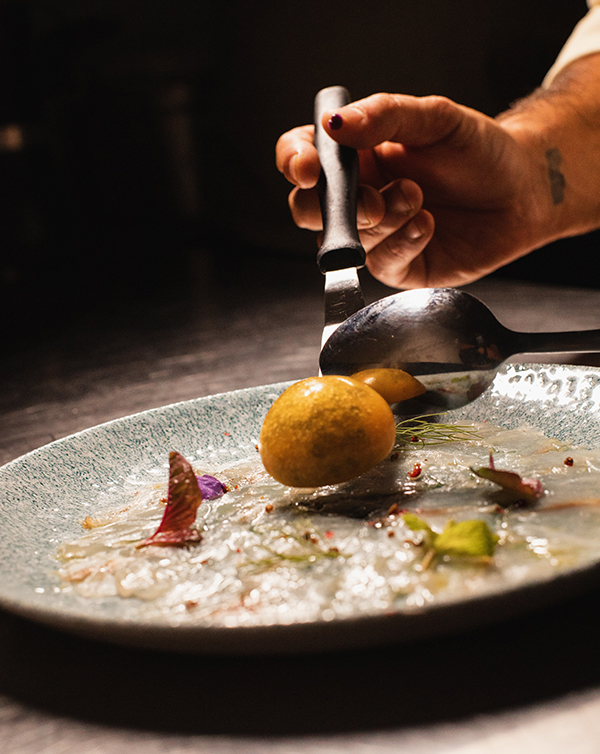 7. Kids are welcomed with open arms
Let kids be kids and run around to their heart's content. Within the safe enclave of a private villa, you never have to worry about your kids wandering away or meeting strangers. Families are welcomed with open arms at our villas and with so many staff members ready to play with them, your children will never want to leave. Food cooked to their taste and served early takes half the stress out of your vacation, doesn't it?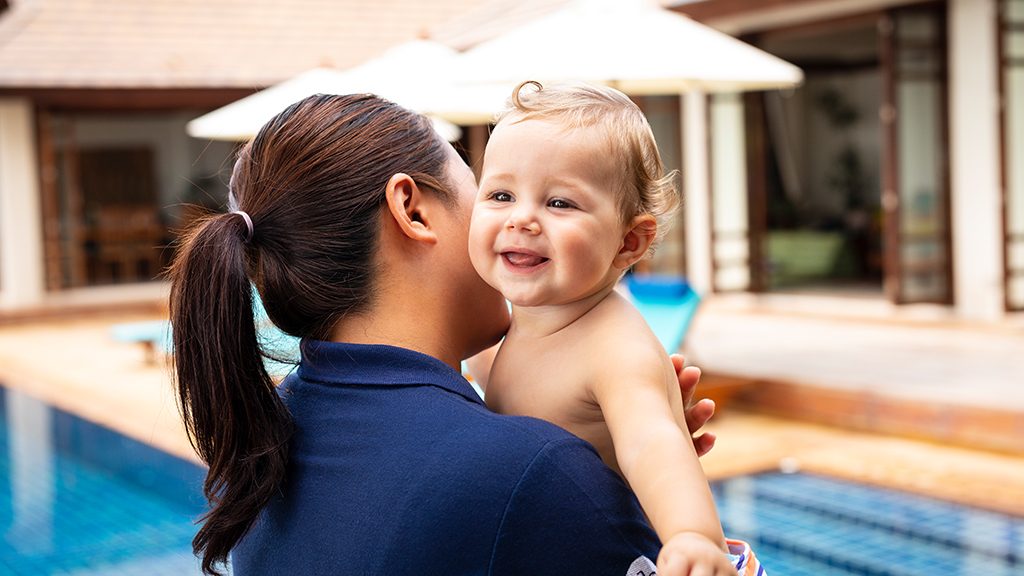 8. Oh, the space
Sure, the hotel's gorgeous but at the end of the day, you're limited to the four walls of your room. On the other hand, a villa is your own private property for the duration of your stay. Spread out and enjoy the space. Bring the family, and some friends too – there's plenty of room for everyone, without anyone being in each other's way.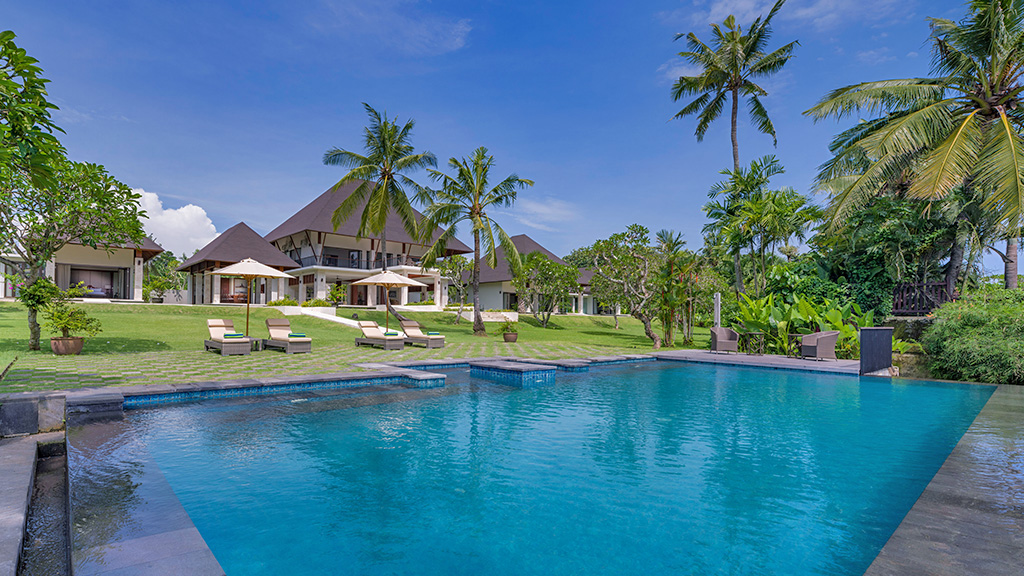 9. Live like home, minus the housework
Vacations and long stays may sometimes end up being tedious affairs with you having to tidy up behind yourself, lug your stuff around the resort and entertain the kids 24/7. Not so in villa stays. Live as you would at home when you stay with us. Leave your book by the pool to come back to later, and the towel you left on the lounger will be deftly cleared up by the staff. Dishes magically disappear after a meal and the washing machine is handy when you're staying for a while. Babysitters can be hired to keep an eye on the tots, though our staff members are more than happy to keep them entertained while you get that blissful massage in the poolside gazebo or spend time in the study catching up on your emails.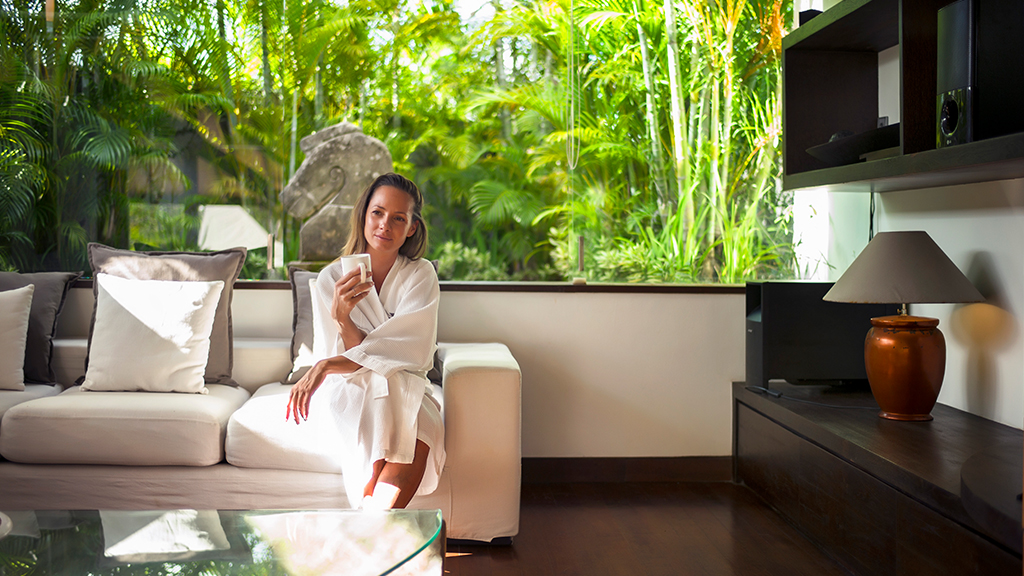 10. The Elite Concierge
Staying at an elite haven comes with the innumerable benefits of Concierge services. Our able team is at your service to suggest, book and arrange for all those things which will go a long way in making your holiday memorable. From on-ground transport, tours and excursions, and cultural experiences, to restaurant recommendations and reservations, the Elite Concierge can take care of all of it for you.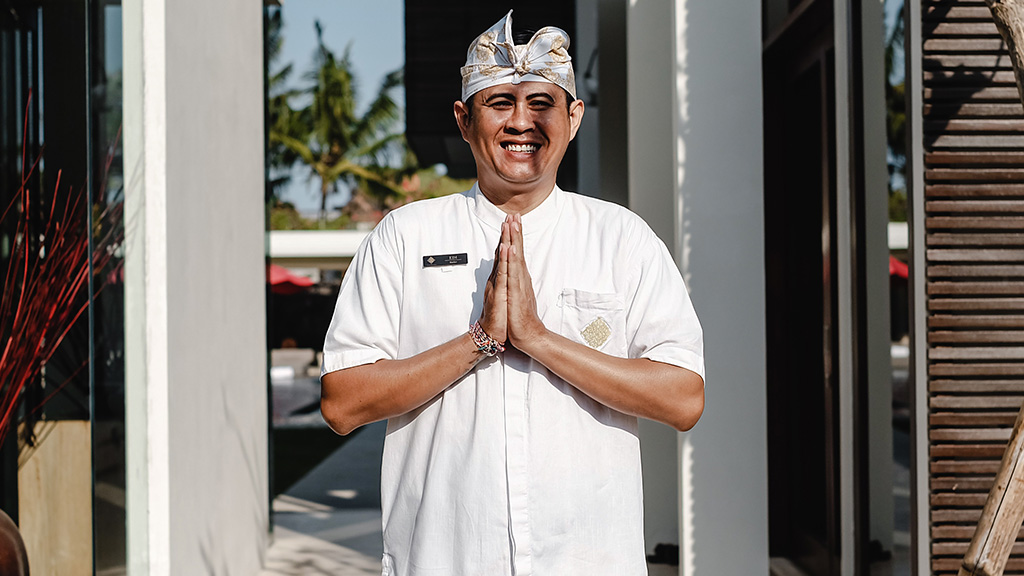 Loving the villa life already? If you find yourself debating on what kind of holiday you prefer, keep this list in mind. And if you decide to go for a more personalised getaway, look no further than staying at an elite haven of your choice.