Nothing says tropical holiday quite like a handwoven hammock which evokes thoughts of bleached white beaches, dream-filled siestas, sea-breeze cocktails and star-gazing nights.
There's something magical about being suspended in mid-air; the hammock's gentle swaying calms your thoughts, settles your heartbeat, and lulls you into reverie or slumber. That's true whether you're beachside in Koh Samui or nested in a goose down comforter someplace cold, daydreaming about a good tree hammock swing.
And yet, unlike Central and South America, Asia has no hammock making tradition. That is set to change now. Thanks to the persistence of Daniel Elber, whose non-profit Future for Children has been changing the lives of the poorest communities in the drought-prone mountain slopes of eastern Bali.
The Start of Weaving Bali Hammocks
Daniel Elber was looking for new ways to provide a sustainable livelihood for the women of Muntigunung, whose sole source of income was begging in Bali's more prosperous tourist areas. Could their basket-weaving skills be re-imagined for making hammocks, he wondered?
That's how one master hammock-maker Walter Cruz from El Salvador, the "Land of the Hammocks" started his journey in imparting his skill and knowledge with the Muntigunung community. He spent three months in the remote village of Kulkul, Bali teaching his ancestral craft to 35 mountain women. And while they had no common language, what they now share is a special ability to craft absolutely stunning hammocks.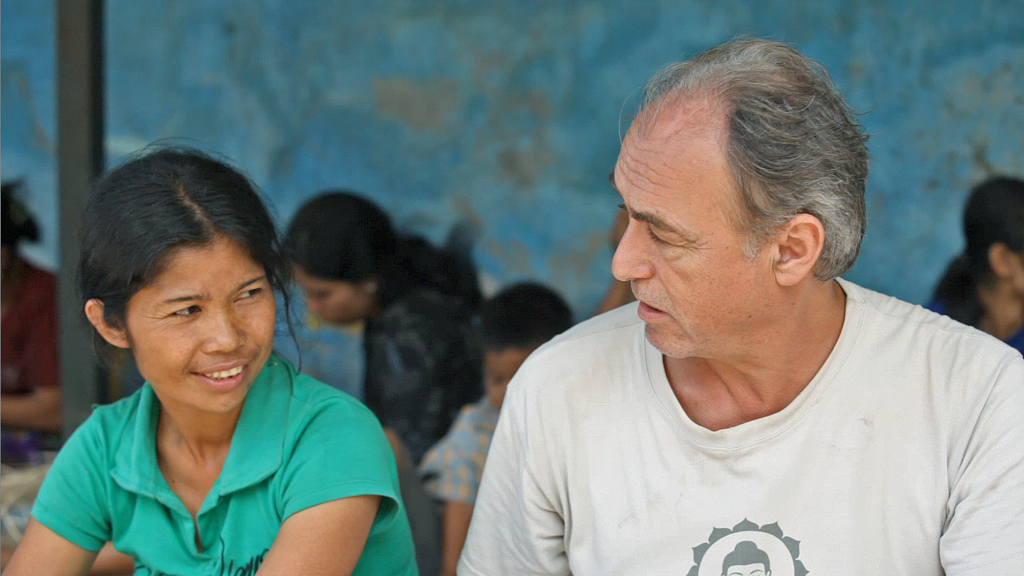 Handwoven Hammocks of Different Styles
Muntigunung now makes a range of high-end Latin American style woven hammocks that are arguably the best in Asia. Each style has a chic and cosy design that will complete your refreshing space at home for absolute relaxation.
Agung
Top of the range is the Agung, which has twin spreaders of elaborately carved camphor-wood, embellished with crocheted lace and can incorporate customised lettering (such as a house or person's name)— statement-making perfection for upmarket rental villas or private residences.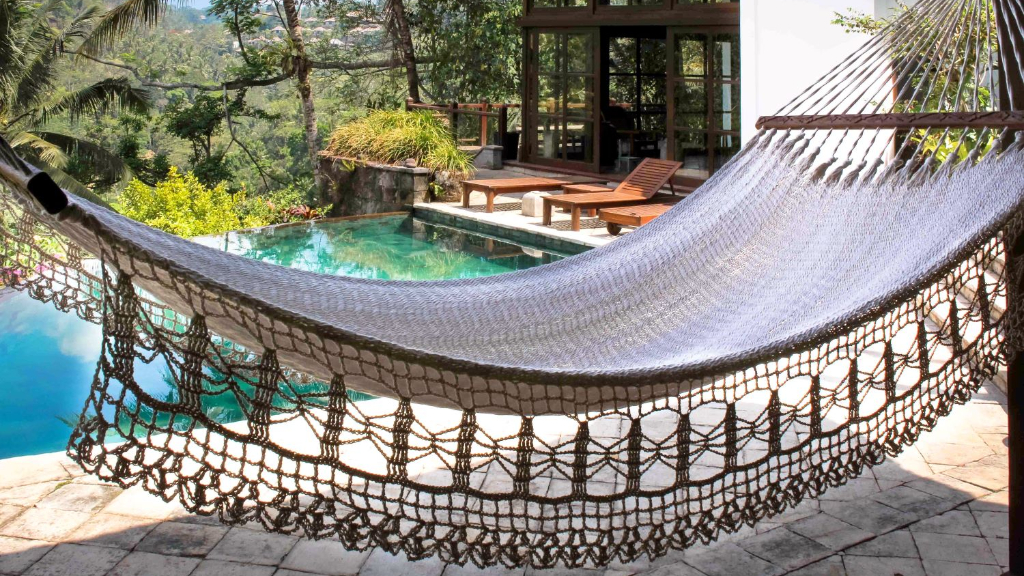 Muntigunung
Lighter and less expensive is the chongos-tassel-decorated Muntigunung. As stylish but, without the spreaders, will even go into your hand luggage. It's beautifully handwoven for comfort and style.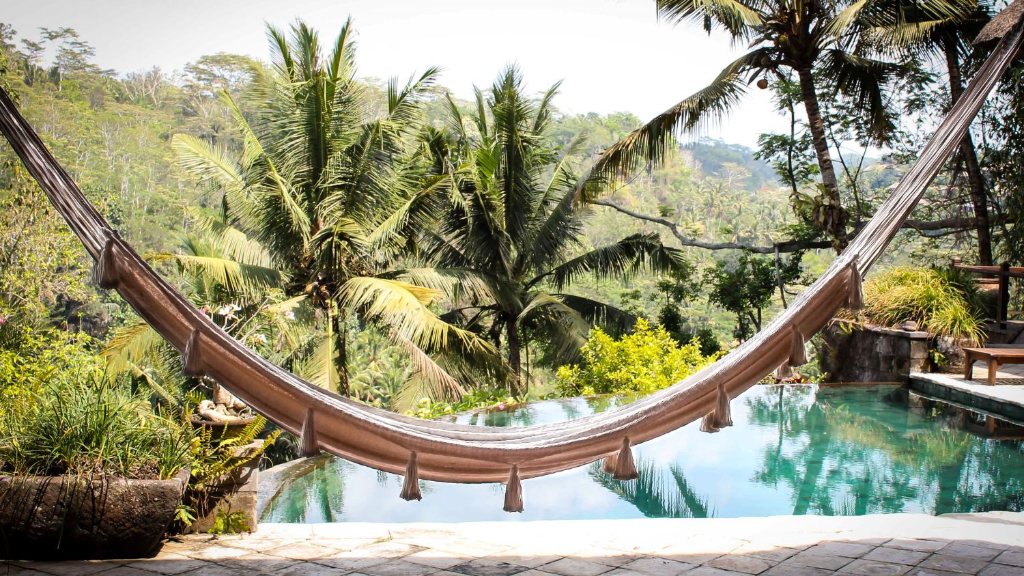 Chair Hammock
If you prefer a more upright seating position to lying supine, the chair hammock will appeal. It looks as good in a living room as by the pool. This cotton-polyester rope hammock has a simple yet charming crochet design that will give your home or space the relaxing, laidback feel of Bali.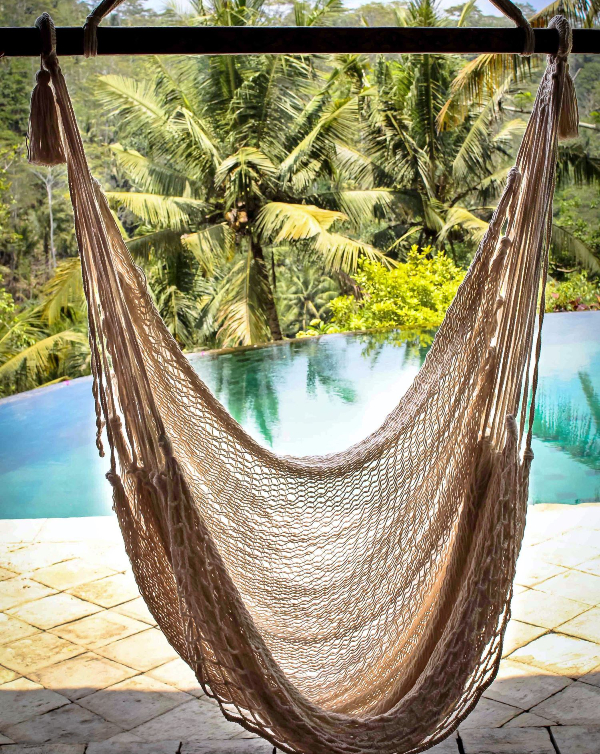 Baby Hammock
There are also custom hammocks and anyone with a tiny tot in the family will find the baby hammock irresistible. A nap in a swinging soft cotton hammock will feel like falling asleep in a mother's arms. This cute and dainty baby hammock decorated with tassels can be a great alternative to baby rockers and swings.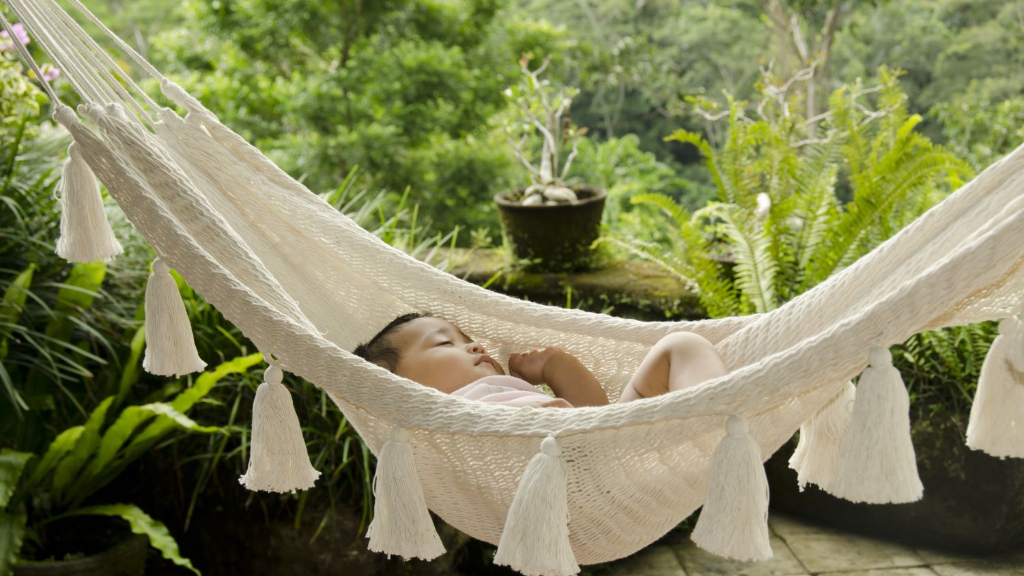 The hammocks cost from IDR800,000 to IDR2.2 million and weigh from 2.5 to 4.8 kilos. We have to remember that these Bali hammocks are so much more than an alternative seating choice or lifestyle accessory. Each is an individual work of art, which requires not hours but weeks to make, patiently and painstakingly by hand and with pride. Moreover, with every purchase, you are providing an income for the women of Muntigunung and a means for them to support their families and better their lives. Just like how a Bali hammock raises, supports, and puts you in comfort.
Doesn't your home — or Bali vacation villa — deserve to be graced by a beautiful handmade Muntigunung hammock?
Other Muntigunung Products and Activities
Completing the award-winning Muntigunung Trek will not only show you breathtaking views but also how these beautiful Bali hammocks are being made. Besides their beautiful and comfy hammocks, they have a wide range of handcrafted products that you can bring home. They also make handcrafted ethnic beach bags and pouches, handwoven baskets made of local lontar and naturally dyed high-quality batik. These can be the perfect gifts for friends and loved ones.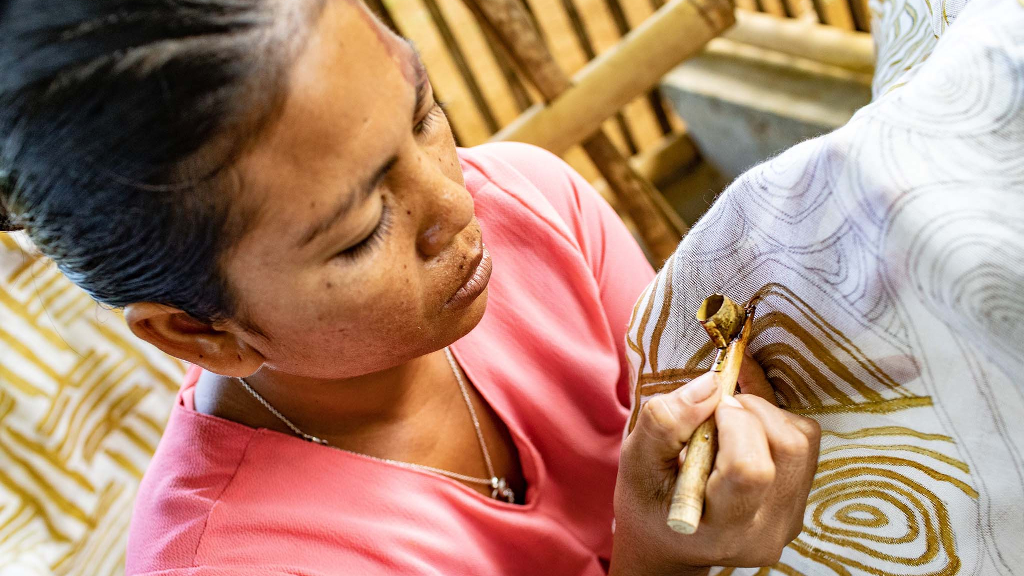 You might also want to try their natural whole food products. They offer artisanal cashew nuts and healthy food products like dried mango and rosella snacks. In addition, you can also try their healthy unrefined natural lontar palm sugar, signature gourmet sea salts, and high-quality Moringa.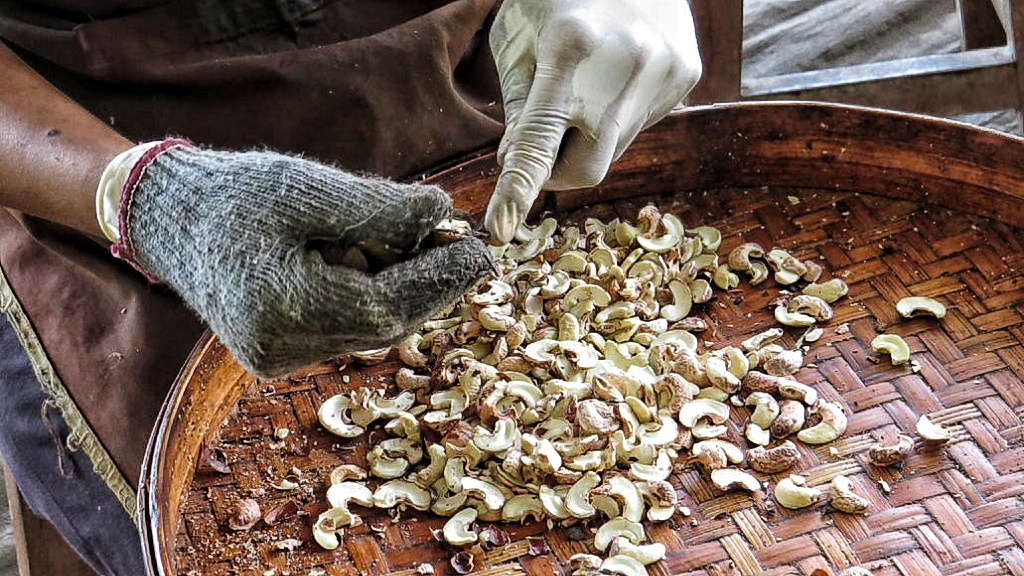 Elite Havens Luxury Villa Rentals supports Muntigunung Community Social Enterprise and their life-changing initiatives to liberate from poverty over 6,000 people in 36 remote villages in north-east Bali.
Lastly, we can do our part in helping to create sustainable social change among Bali's most vulnerable communities by booking the exclusive Muntigunung trek and purchasing their quality handicrafts and artisanal snacks. Whatever you choose, every sale helps the people of Muntigunung get access to water, healthcare, education and fair-pay jobs.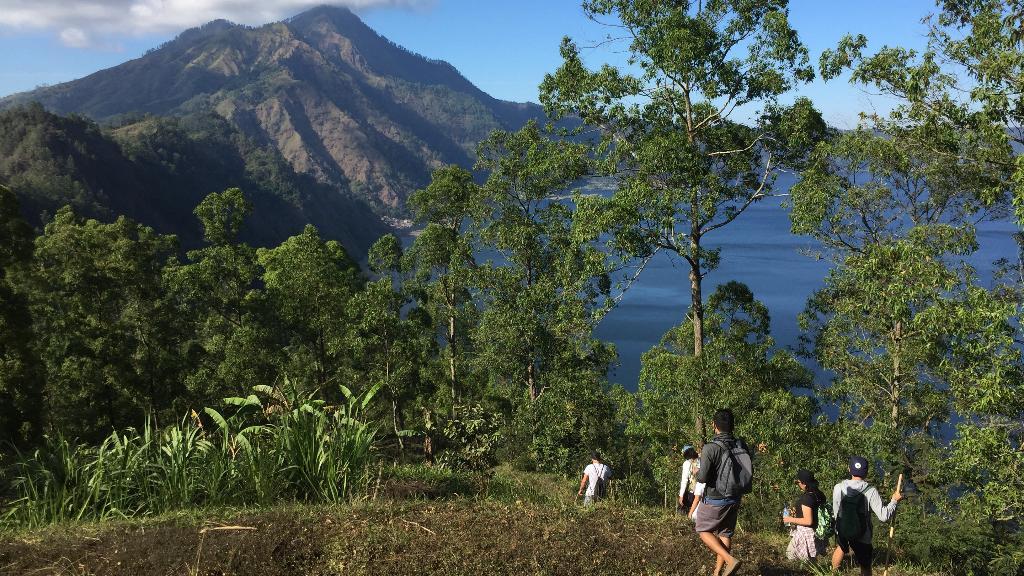 The main store to buy their handcrafted goods is at Jalan Kertanegara 78, Banjar Anyar-Anyar, Ubung Kaja, Denpasar Utara 80116. The production area is at Bali Rosella Muntigunung.
Photos: Courtesy of Daniel Elber and MCSHE, Bali