Given the choice to suffer cold weather in Europe or bask in the tropics, famous Dutch footballer Thyson Thijs Bouma and model/photographer Ruben Visser 't Hooft opted for an escape to a climate almost as hot as them.
// Wat is meer heet? Het klimaat op Bali of deze Nederlandse modellen?
Gezien de keuze was om in het kouden Europa te blijven of de zon op te zoeken, kozen de beroemde Nederlandse voetballer Thyson Thijs Bouma en model/fotograaf Ruben Visser 't Hooft voor een ontsnapping naar een klimaat dat zo heet is als de heren zelf.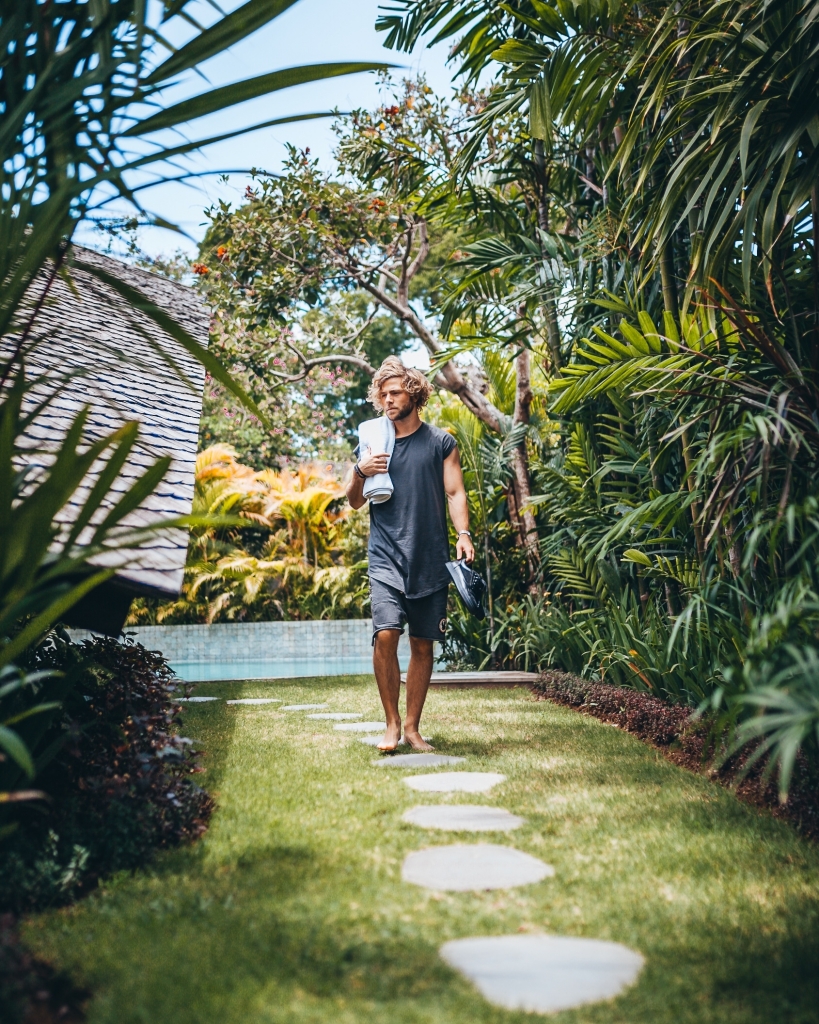 Thijs is known for his Club Football career with FC Twente, VFL Osnabrück, Almere City and De Graafschap, but after breaking his leg in 2015, he decided to see what else the world has to offer. Hello, modelling.
Fast-forward to November 2017 and this hottie still looks like an avid athlete. We caught up with him at The Layar Designer Villas & Spa in Seminyak, Bali.
// Thijs staat bekend om zijn clubvoetbalcarrière bij FC Twente, VFL Osnabrück, Almere City en De Graafschap, maar nadat hij in 2015 zijn been gebroken had, besloot hij om te kijken wat de rest van de wereld te bieden heeft. Hallo, modelleren.
Snel vooruit naar november 2017 en deze hottie ziet er nog steeds uit als een fervent sporter. We hebben hem bij The Layar Designer Villas & Spa in Seminyak, Bali opgehaald.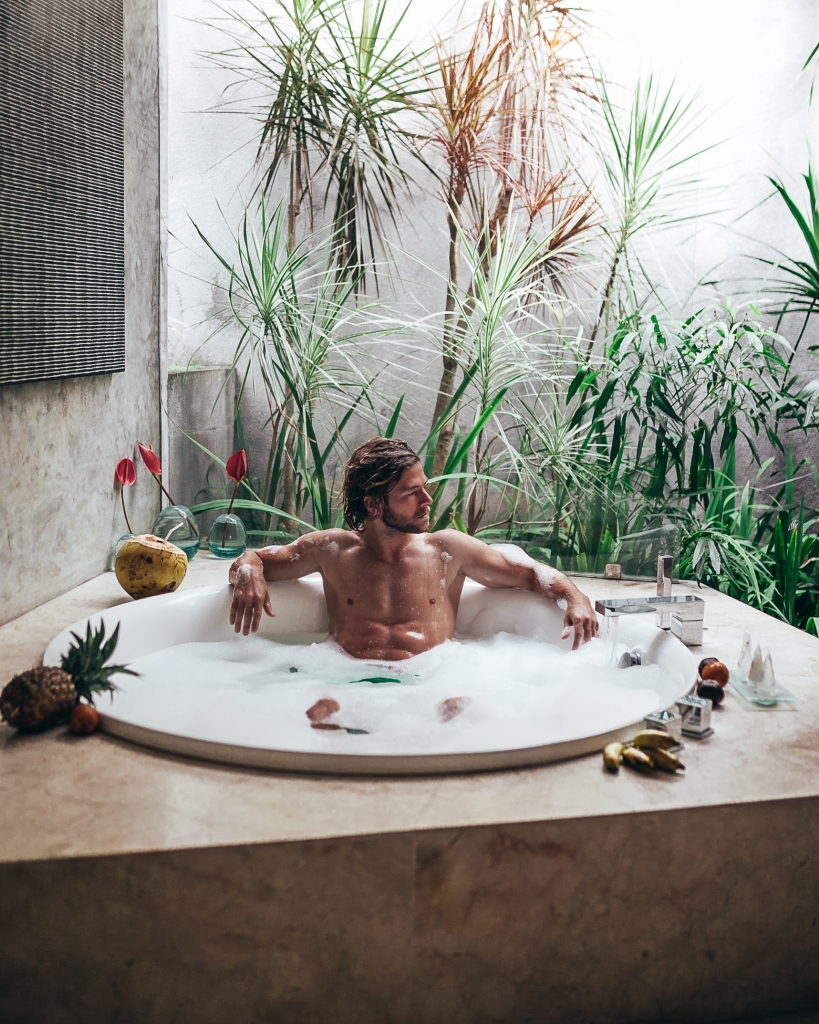 If you think one Jacuzzi is enough, it isn't. We have another one.
// Als je denkt dat een jacuzzi voldoende is, is dat niet het geval. We hebben er nog een.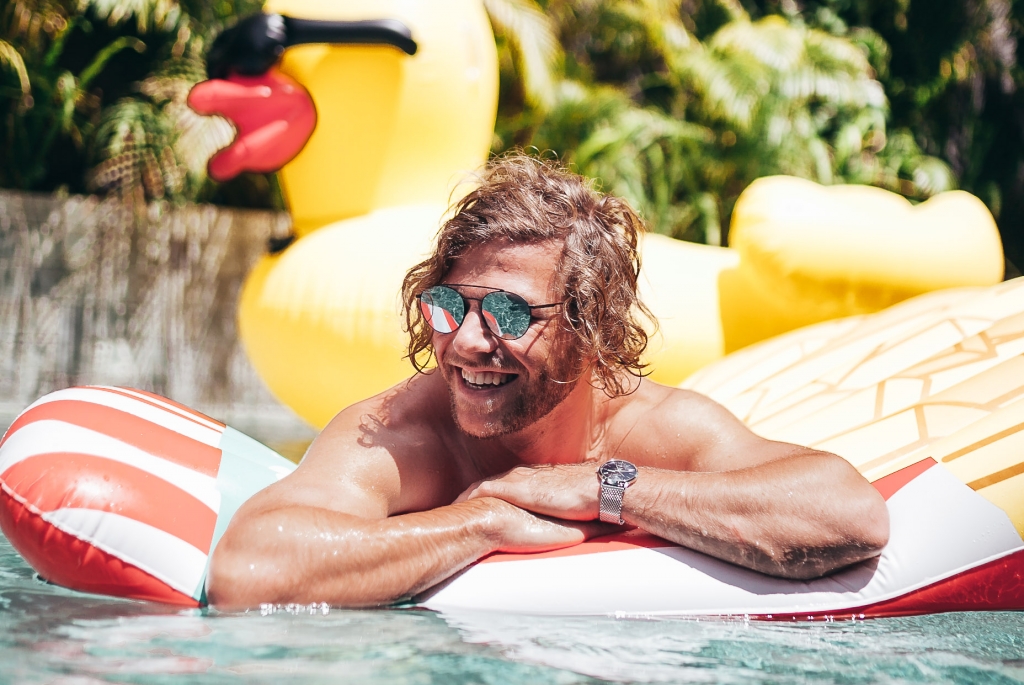 WHAT DO YOU LIKE MOST ABOUT BALI?
I really liked the food and smoothies (fresh and a lot of herbs), the amazing spots for photography and video content, that everybody is very kind and really wants to help you, the spas and a lovely mix between busy places and relaxed beautiful nature!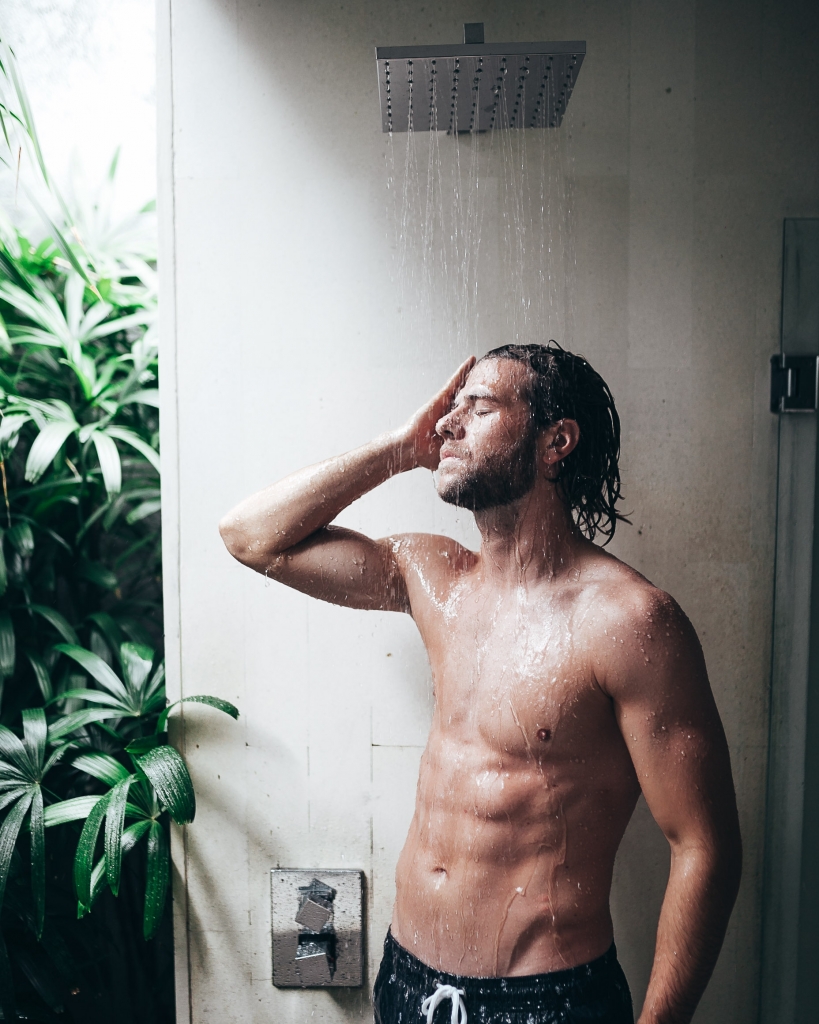 WHAT DO YOU LIKE MOST ABOUT THE LAYAR?
That everything is open, almost fully outside. The living room, the Jacuzzi, the kitchen. I really liked that. We don't have that in Holland (too cold ❄). The other things I liked were: every room has its own bathroom + Jacuzzi. It's very modern and the pool was amazing. We liked the service every morning and it was really quiet!
WHO DO YOU PREDICT TO WIN THE 2018 FIFA WORLD CUP IN RUSSIA?
Other countries like Germany, Spain, Belgium are having so much quality. Holland can't compete with them at the moment!
WHAT'S NEXT FOR YOU?
Since I was 16 years old I signed my first professional contract. From that moment I wasn't allowed to do extreme sports or sports with risks any more. So now I have the time and no contract anymore, I would like to go first to the mountains to do snowboarding! After that I would like to go to LA for some weeks and do an Eurotrip.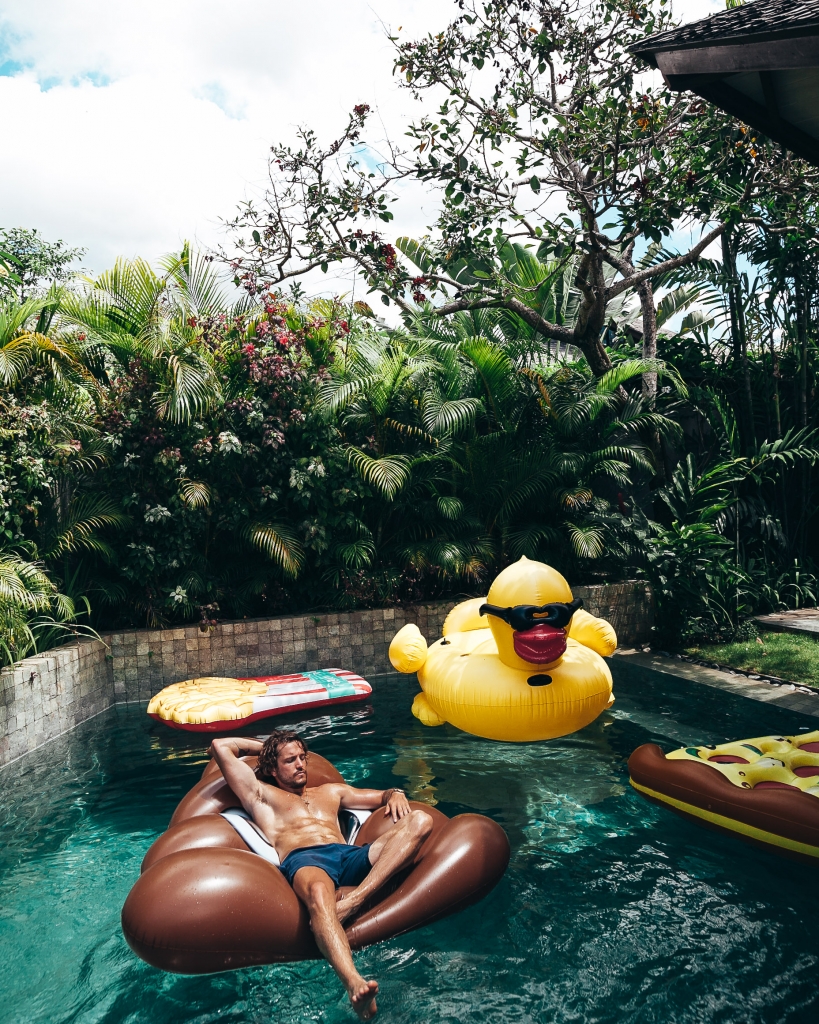 Travelling with him is brunette babe Ruben Visser 't Hooft, who made a vlog tour of their private pool villa.
//Reizen doet hij samen met de knappe bruinharige Ruben Visser 't Hooft. Ruben heeft een vlog rondleiding gemaakt van de villa met privé zwembad waar de heren verbleven.
SEE MORE: WWW.THELAYAR.COM
Follow the guys:

@thysonb and @rubenvisserthooft