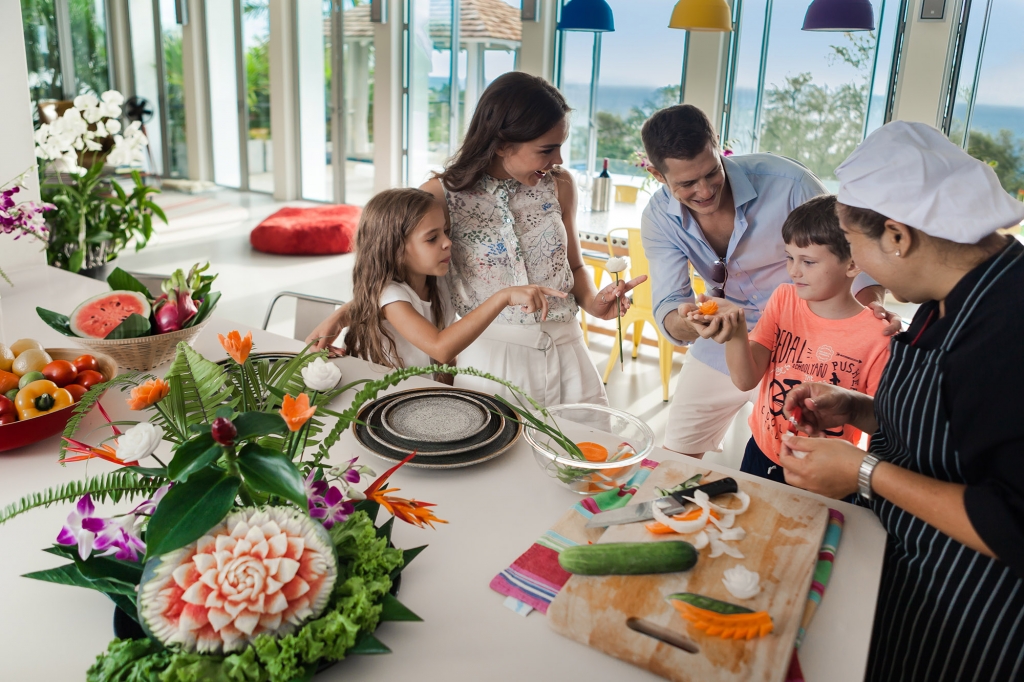 Villa Sammasan owners tell us about their stunning ocean view home over looking Surin Beach on Phuket's west coast.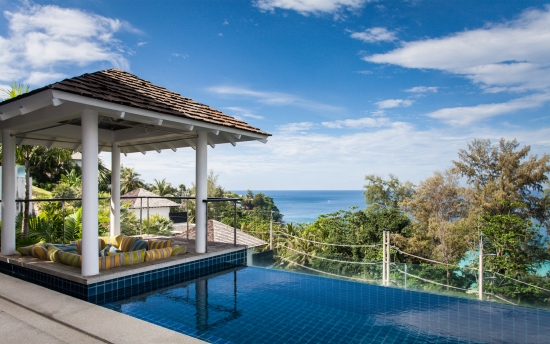 Why did you choose to buy your villa in Phuket and at this location?
We bought the villa because it had an all-encompassing view from every room looking over the Andaman Sea and you can walk to the beach. We saw many places, but they were in the mountains far away from the beach. The house is perfectly positioned to capture the sunset each night, and you get an immediate view from every part of the house.
We also liked the clean, modern architecture, with its flow and design. There is a sprawling private master suite with its own balcony and Jacuzzi and lots of space. You can walk straight from the living area out onto the terrace and to the pool, so its central to the house. And you can sit in the living room and see the pool, sala and view beyond. We also have a private TV room and secluded rooms with their own ensuite and balconies downstairs.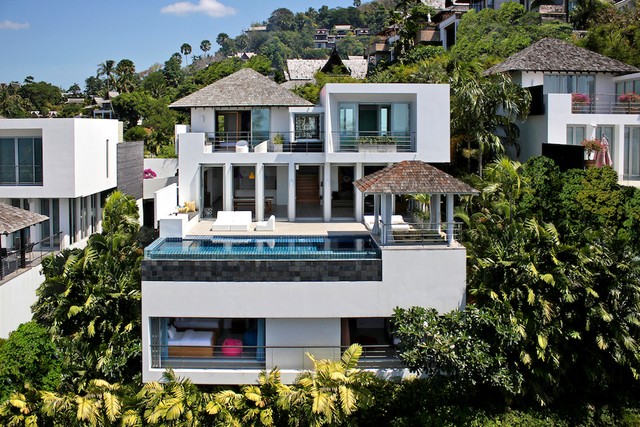 What is your inspiration for the villa design?
Sammasan looks outwards towards Surin Beach and the Andaman Sea and the headlands, one of which is home to Thailand's top resort, the Amanpuri. So we wanted to capture the seaside with a beachhouse feel, a kind of Cape Cod design, with Thai influences. Hence you see lots of white walls, but with splashes of colour and art and design that inspires. You have a modern Poliform kitchen but with a traditional Thai sala. It's the blend of the traditional with the very modern.
What features make the villa unique?
The view. The spaciousness. The art. The location. The furniture. The colours inside complement the views outside. This all influences the mood. Anyone who appreciates art and design will enjoy this boutique villa.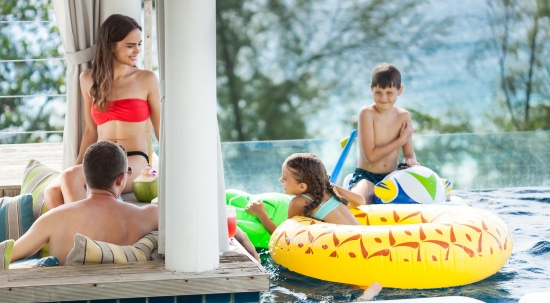 What would you like guests to experience at your villa?
A home away from home in a fantastic location. A place to rest and relax after going out into the hustle and bustle of Phuket. Enjoy the shade in the morning and then at the end of the day, watch the sun set over the Andaman on the lounges or in the outdoor sala. You can go out or you can stay in the villa and watch the beauty of nature unfold outside.