One of the best parts about staying at a private villa on your vacation is that you get superb food prepared exclusively for you by skilled in-house chefs – many of whom have trained in internationally renowned restaurants. Villa menus comprise an extensive range of Western and Asian delights to cater to every guests' tastes. But of course, every chef has his or her very own 'special' recipe that they are most proud and passionate about. With much coaxing and cajoling, we've asked some of these secret recipes from our chefs to share with you here every month!
This month, the outstanding private chef at Seseh Beach Villas reveals how to make Tuna Sambal Matah that had recent guests – who originally intended to travel around Bali seeking new gastronomic experiences – staying 'at home' most nights simply because the food was so good.
Tuna Sambal Matah
(Balinese tuna salad with raw sambal dressing)
Ingredients:
150gr Tuna sashimi

50gr young papaya

3 shallots, sliced
2 lemongrass stalks, sliced thinly
1 hot chilli, sliced (or as you prefer)
30gr long beans, sliced
2 lime leaves, sliced thinly
1 tbsp shrimp paste
2 tbsp coconut oil
1 tbsp kaffir lime juice
Salt and pepper
Directions:
Cut the young papaya and lime leaves in Julienne style.
Grill the tuna for 4-5 minutes (or less depending on how rare you like it) and slice.
Mix all the other ingredients by hand in a medium-size bowl, add salt & pepper to taste, serve and top with the sliced tuna.
Et voilà! Selamat makan!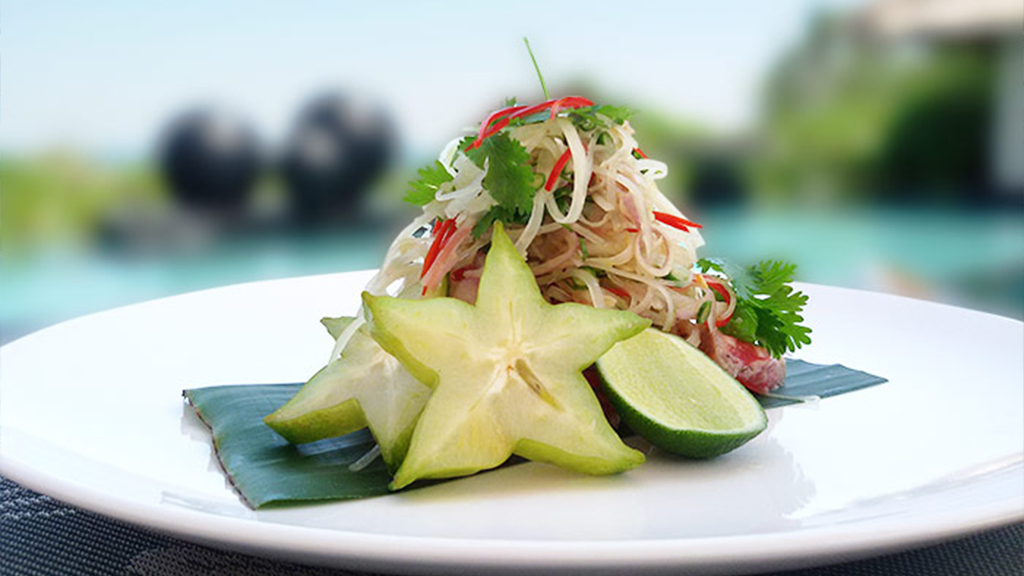 Super easy, fresh, and healthy, isn't it? Read more about Seseh Beach Villas or click here to get more recipes from our professional chefs from various villas across Asia.