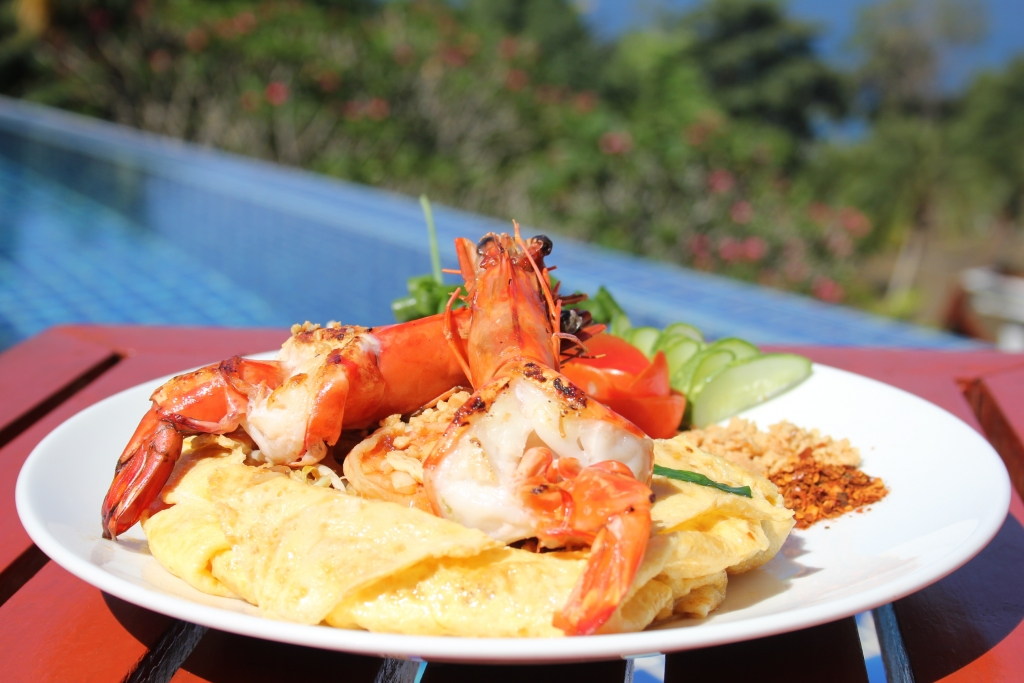 One of the highlights of staying at a private villa on your vacation is that you get to sample superb food prepared exclusively for you by skilled in-house chefs – many of whom have trained at internationally renowned restaurants. Elite Havens' villa menus showcase an extensive range of Asian delights to cater to every guest's tastes, but of course each chef has his or her own particular specialties that shouldn't be missed.

With much coaxing and cajoling, we've persuaded some of our chefs to spill the beans and share their favourite recipes. In the Baan Bon Khao kitchen, Chef Poo cooks up a classic and much-loved Thai dish, Pad Thai with Prawns in an Egg Parcel.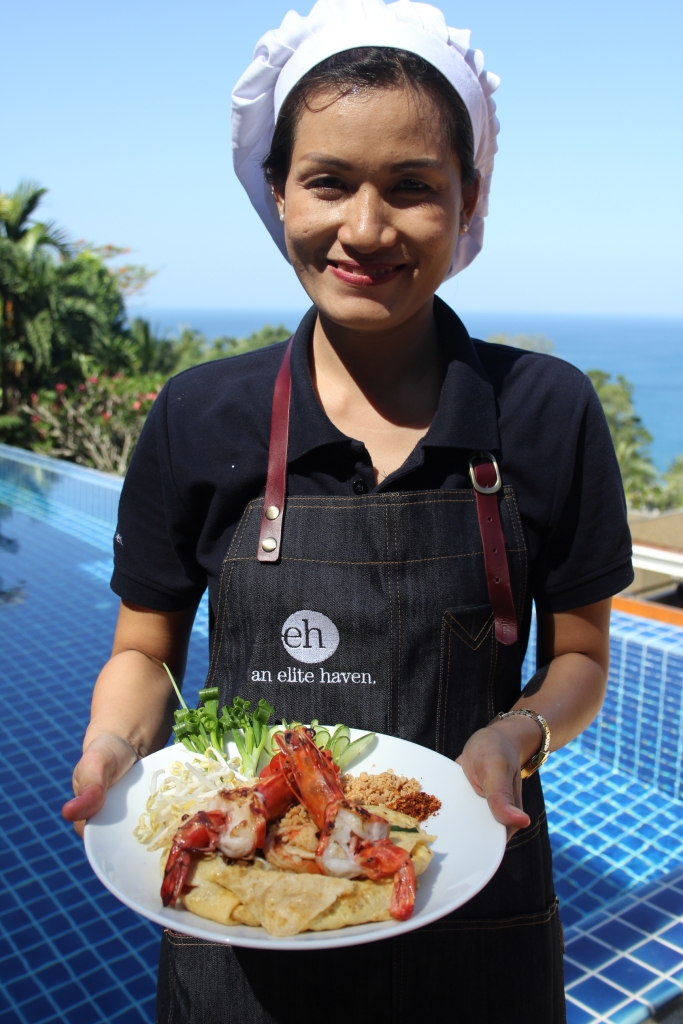 With spectacular sea and sunset views, Baan Bon Khao is an ideal getaway for families or groups. Luxuriating on a hillside estate near Surin Beach, this four-bedroom villa features an infinity pool and stately living and dining pavilions. Guests are well cared for by the villa manager, chef and personal driver.
Here's an exclusive from the Baan Bon Khao kitchen.
Egg wrapped Pad Thai with Prawns Recipe
(Serves 2 – 4)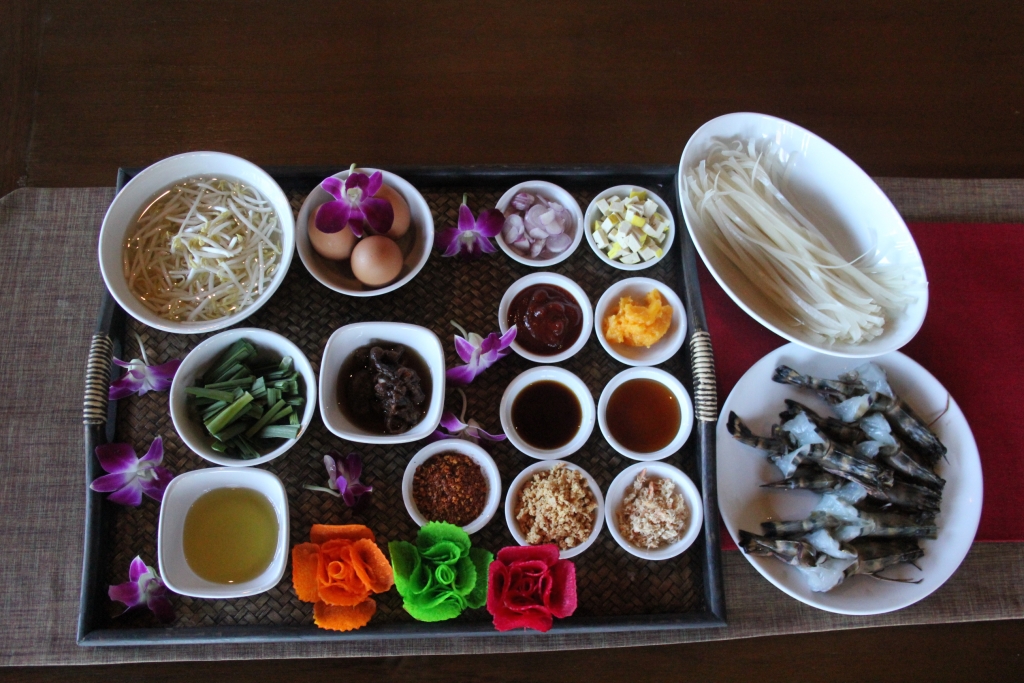 Ingredients :
The sauce
35 grams palm sugar, finely chopped
1/4 cup tamarind concentrate
2 tbsp fish sauce
3 tbsp water
Pad Thai
4 ounces dry rice noodles (choose one that is about 2mm wide)
6 – 8 prawns, or as many as you'd like, peeled and deveined.
1 small head shallot, thinly sliced, about 3 tbsp
2 cloves garlic, chopped
1 tbsp dried shrimp, chopped
1-piece of pressed tofu, cut into small pieces
½ tsp of chili flakes, or to taste
4 eggs – 2 for Pad Thai, 2 beaten for egg parcel
5 cups bean sprouts
1 cup garlic chives, cut into 2-inch pieces
¼ cup chopped roasted peanuts
1 lime
Directions :
The Sauce: Mix all together and set aside.
Step 1: Soak the rice noodles in room temperature water for 1 hour, until the noodles turn from translucent to completely white and are very pliable.