Chocolates are definitely a "Bali thing," as evidenced from the number of shops that offer them. The chocolate industry in Bali boomed in the early 1990's. You'll find everything from local convenience-store varieties to high-end imported brands. The most flavorful ones we've tried here, however, are both homegrown and posh. They're also all organic and ethically-sourced. From vegan to creamy-smooth varieties, here are the top four.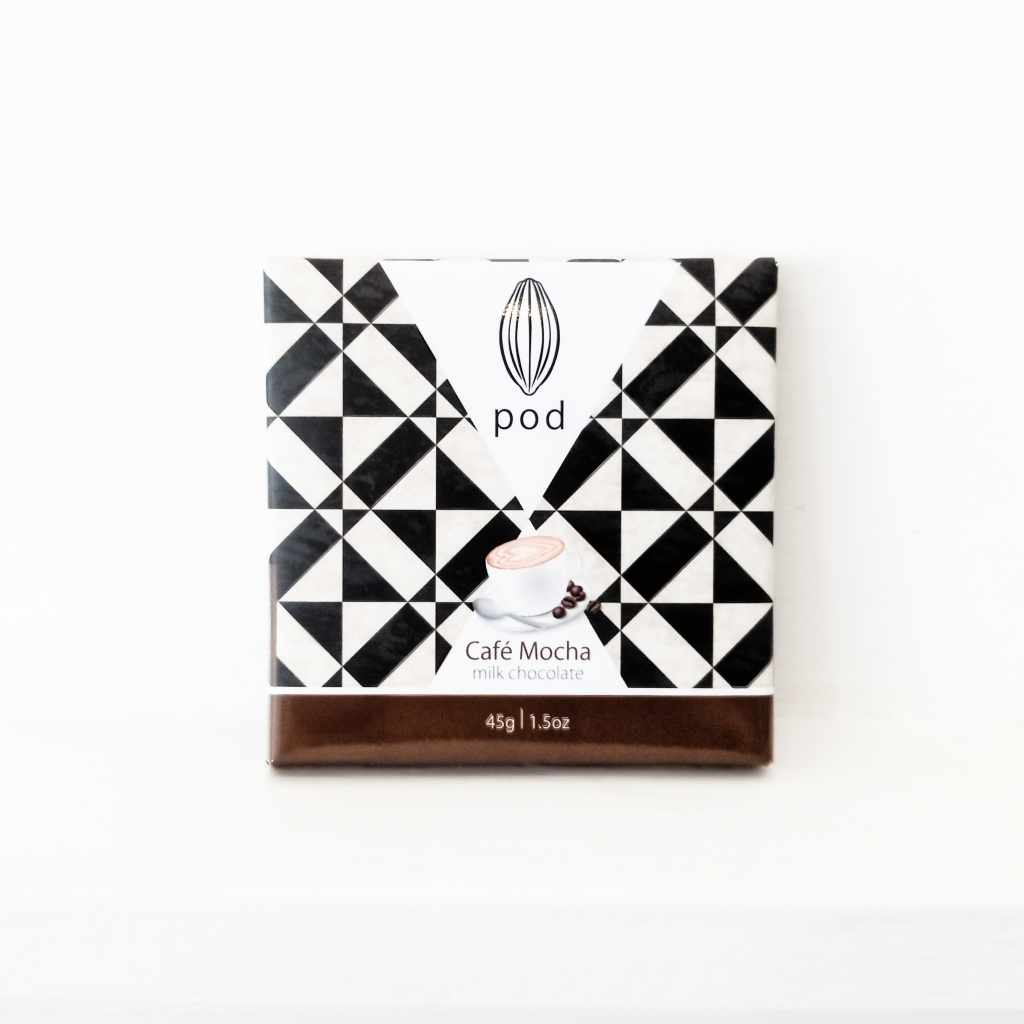 Known as one of Indonesia's best chocolate brands, Pod is the creation of Toby Garritt, who hails from Adelaide, Australia. During his studies in the prestigious Le Cordon Bleu, Garritt met his future wife Inda, an Indonesian princess. Fast forward several years and the couple have made Bali their home. It was here that Garritt first thought of creating a chocolate that could rival European ones in flavor and quality. In 2013, the first Pod chocolate was created using Balinese cacao and European machines and processes.
Pod is proud of using locally-and-ethically-sourced ingredients that are sustainable. The brand helps local communities remain relevant in the making of high-quality, delicious chocolates.
Our analysis? The Café Mocha variety gives off a pleasant coffee smell. The chocolate itself has a perfect creamy texture and an excellent sweet-but-not-too-sweet flavor. An added bonus is a coffee-bean crunch with each bite.
The Michelin Guide has hailed Pod "a small band of chocolate makers turning the $100 billion chocolate industry on its head."
Like it's name suggests, Elevated Cacao goes above and beyond your typical chocolate brand. The label, which hails from Ubud, has a deep appreciation for chocolate, which it claims lifts moods, makes people feel better and, simply, "smile." Raw, vegan and absolutely ethically-sourced, Elevated Cacao is the brainchild of foreigners Amanda and Paul, who met in Yoga Teacher Training in 2015. Paul was an experienced chocolatier and taught Amanda the business of raw chocolate-making. The two focus their time on creating only the healthiest and purest forms of chocolates.
One of the brands initiatives? "We take the time to know each of our farmers personally, visiting their homes and getting to know their families. . . We lend our time, services, and voice to grassroots organizations that work across the island to raise the quality, availability, and profile of Balinese produce."
We tried the Maca + Hazelnut flavor, which was bitter with a big chunk of nut inside. We'd say this one is for the chocolate specialists out there – those gourmets who can appreciate chocolate in its rawest and most different forms. The brand's blog includes special vegan recipes, informative articles like how to temper chocolate, and even a section all about island living.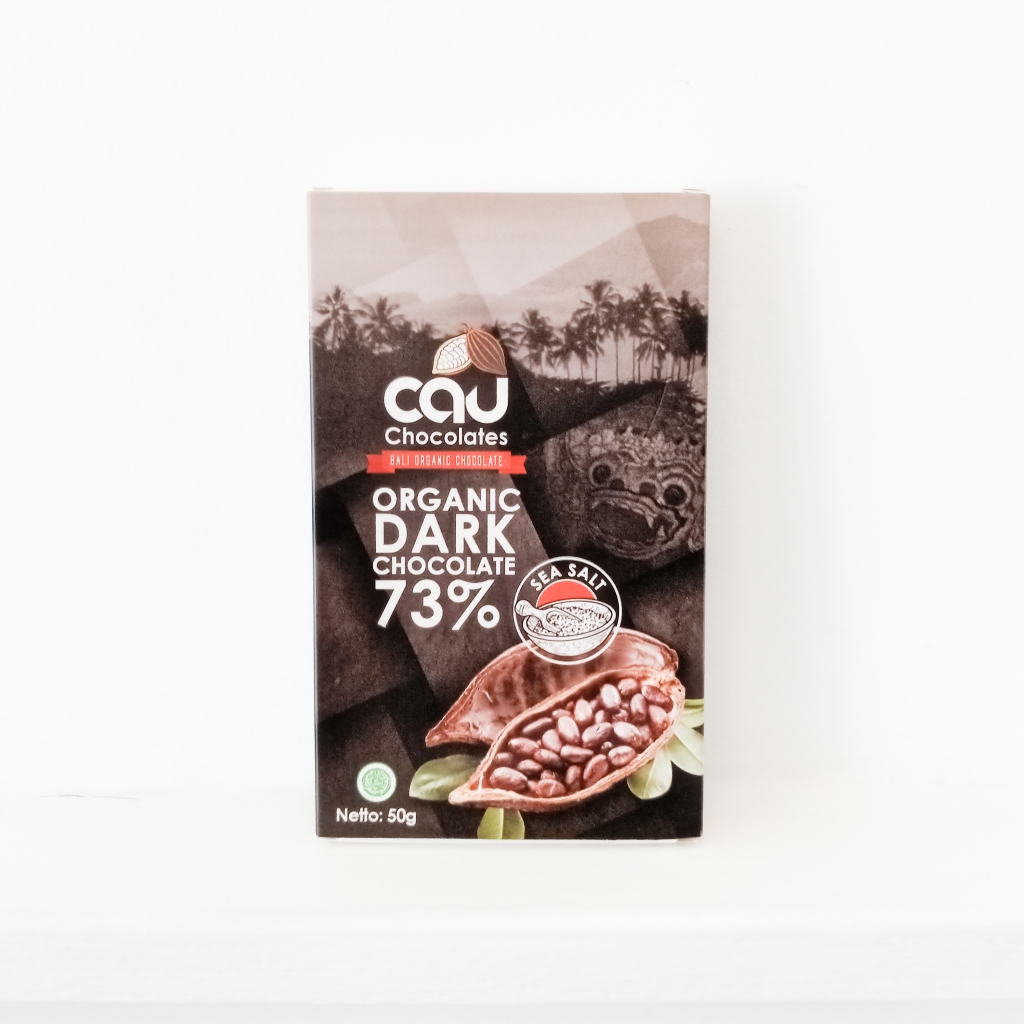 Cau Chocolates was established in 2014 by a child of a cocoa farmer and is a company dedicated to improving the welfare of farmers. Because agricultural products in Bali, especially cocoa, is more expensive than those of market prices, Cau Chocolates encourages cocoa farmers to improve the quality and quantity of their products.
Cau Chocolates wants to influence the public to appreciate not just local chocolate farming in Bali but also offers chocolates and local dishes in its Cau Chocolates restaurants. It also gives agricultural and cooking tours in its chocolate factory. In its agro-tourism tour, the brand shows how Cau Chocolates are made, and you're even taught how to make your own organic chocolate and chocolate cookies. A traditional Balinese dancing show is then performed, followed by an experiental class on how to plant rice. The end of the tour includes a relaxation and spa treatment made from organic Cau Chocolates.
Cau Chocolates Organic Dark Chocolate 73% in Sea Salt has a unique bitter and salty flavour: a departure from the common milk-chocolate sea salt flavors out there but a real contender in the purely bitter category.
Cau Chocolates are absolutely organic – from the use of organic fertilizers in the garden, to the processing of the chocolates without chemicals. The brand claims that its chocolates are good for maintaining heart health and can be used as an anti-aging supplement. The company donates part of its profits to the education of children in Bali and is committed to educating the youth about sustainable farming systems using cacao plants.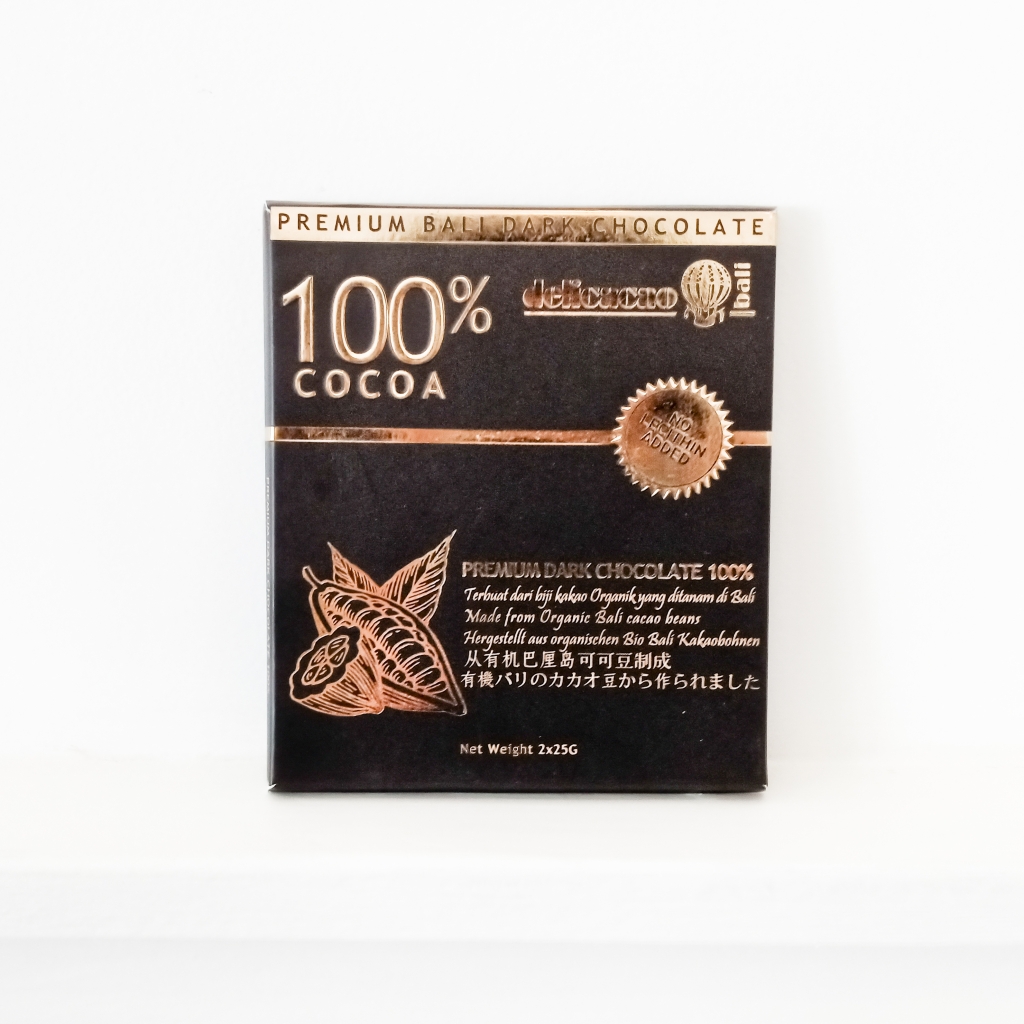 Delicacao Bali chocolates began production in 2012. Pure, organic cacao nibs are grown and processed using fine machines, and the results comprise various percentages of dark chocolate. Known internationally as one of Bali's top producers of dark chocolate, Delicacao Bali also sells raw and organic cacao beans to other chocolate manufacturers. Individuals can avail of both the raw beans and large quantities of pure chocolate for a minimum order.
We tried the 100% cacao dark chocolate and sure enough, it tasted unbelievably pure and very, very bitter. We don't suggest it for the non-chocoholics out there. The 90% dark chocolate and lesser percentage varieties are raved about by chocolate lovers online.
Click here to discover Thailand's sweet indulgences.