The Nest Beachside Spa
This cute little salon overlooks the beach in Sanur. Step into this air-conditioned delight straight off the sand of Hyatt Beach. Two therapists descend to bestow the suitably named 'pretty hands' and 'happy feet' – 70 minutes of mani-pedi joy. Expect a thorough cleansing – sand and all – plus cuticle therapy for hands and a soothing exfoliation of the feet. This is followed by deep stimulating massages and a warm and silky paraffin wax treatment for the hands while feet undergo a reviving cool mint mask.
Your therapist delivers a rather lush head and shoulder massage while the paraffin works its magic. Post-rub, the wax is peeled back to reveal baby soft hands, while the mint foot mask is washed away leaving the toes fresh and clean.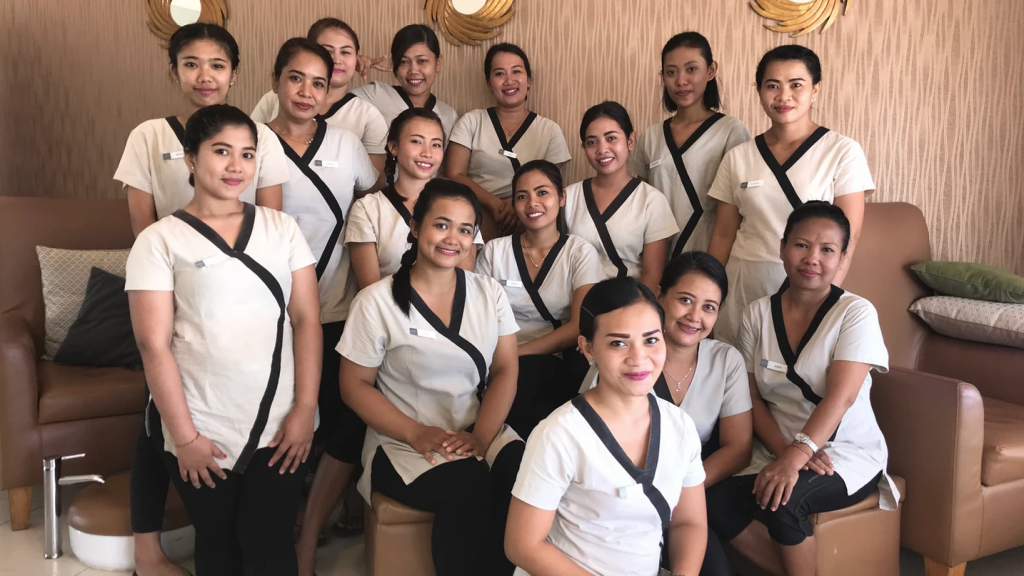 Nails are painted with faultless precision and a homemade sweet and delicious lime sorbet is brought to your chair while the drying machines do their thing. What a way to end a blissful day at the beach.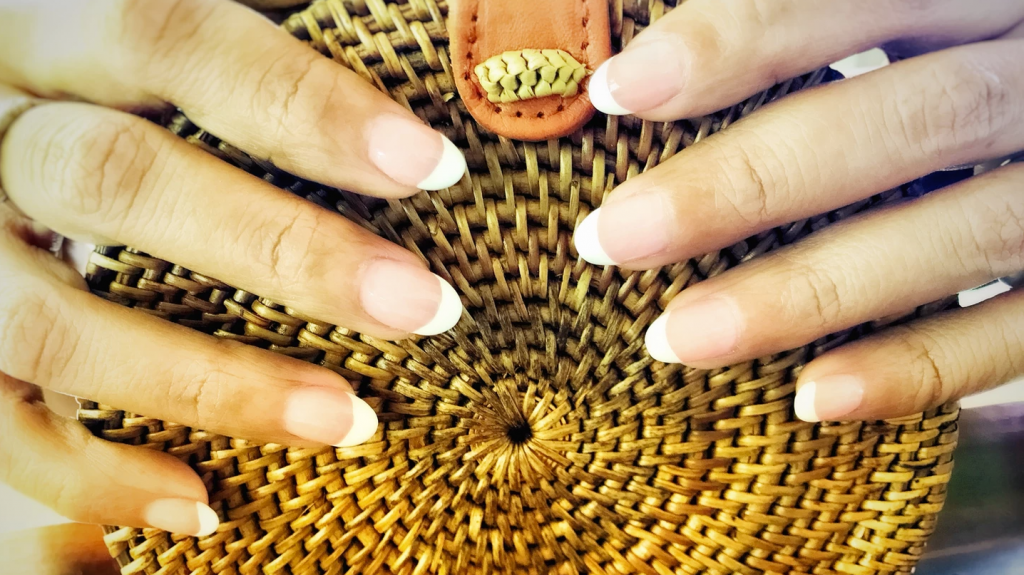 Glo Spa Sanur
Sanur has another excellent spa, but this one is in the centre of town rather than on the beach. Glo Spa is a small chain of high-quality day spas and salons in Bali that are often the go-to place for expats and locals in need of speed and efficiency with a touch of luxe.
Comfortable chairs and an impressive drinks menu full of herbal teas, rich coffee and a couple of choices of wine and beer are amongst the perks you can enjoy. Glo Spa ticks all the boxes for a worthwhile spa experience. Hop in for a quick buff and colour change or a delightfully classic mani-pedi. The well-trained staff are super-efficient. In fact, from booking your treatment through to leaving the salon, expect an experience that reflects the competence and skill of this outfit.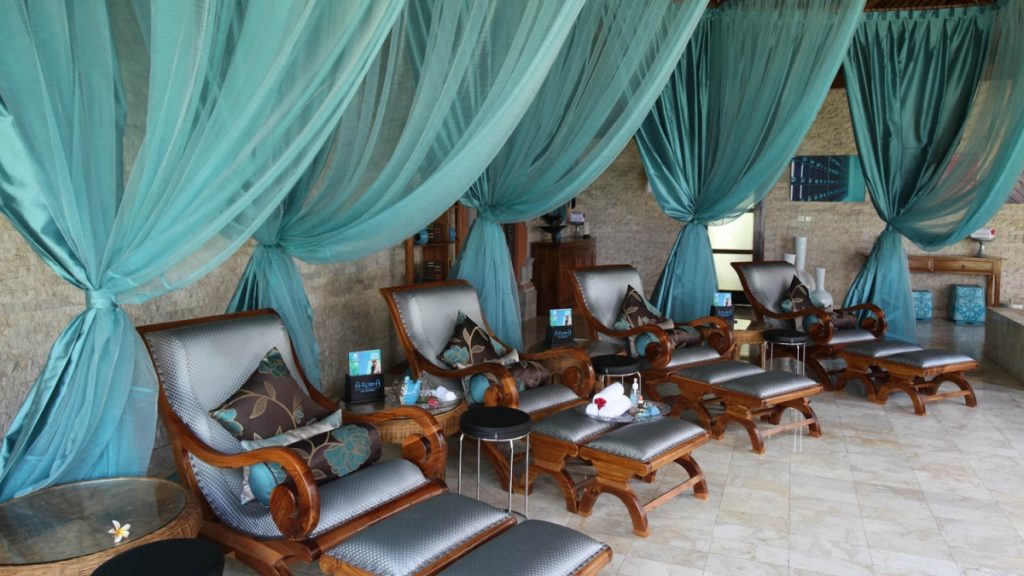 Have a blast as you get pampered in these top nail salons in Bali. After a day of relaxation, head over to one of our villas in Sanur for that much-needed beauty rest.