Food is so central to Thai culture that in Thailand you're more likely to be greeted with this phrase, which means "Have you eaten yet?" than with a "How are you today?"
In fact, Gin Khao Yung? literally translates to 'Have you eaten rice yet?' In Thai cuisine, as in many Asian countries, rice is considered to be such an important part of the diet that it is a synonym for food generally.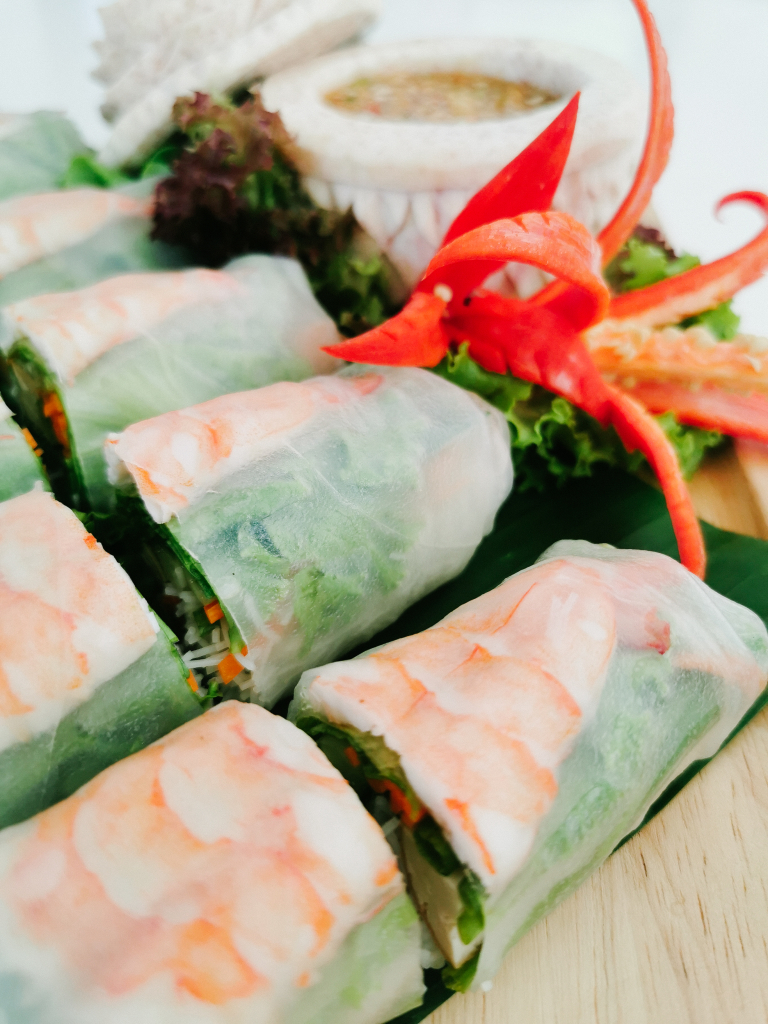 Aromatic, full of variety and always beautifully presented, Thai cuisine appeals to all tastes with its harmonious balance of the four fundamental flavours: salty, sweet, sour and spicy. Each region of Thailand has its own food specialties and style, influenced by the country it borders – so northern Thai food will share similarities with Laos and Myanmar, while the rich coconut-flavoured curries of the south borrow from Malaysian dishes. Add to this the culinary heritage of the Chinese, Indian and European settlers who have had their own influences over the centuries, and modern-day Thai cuisine is a true melting pot of flavour and deliciousness.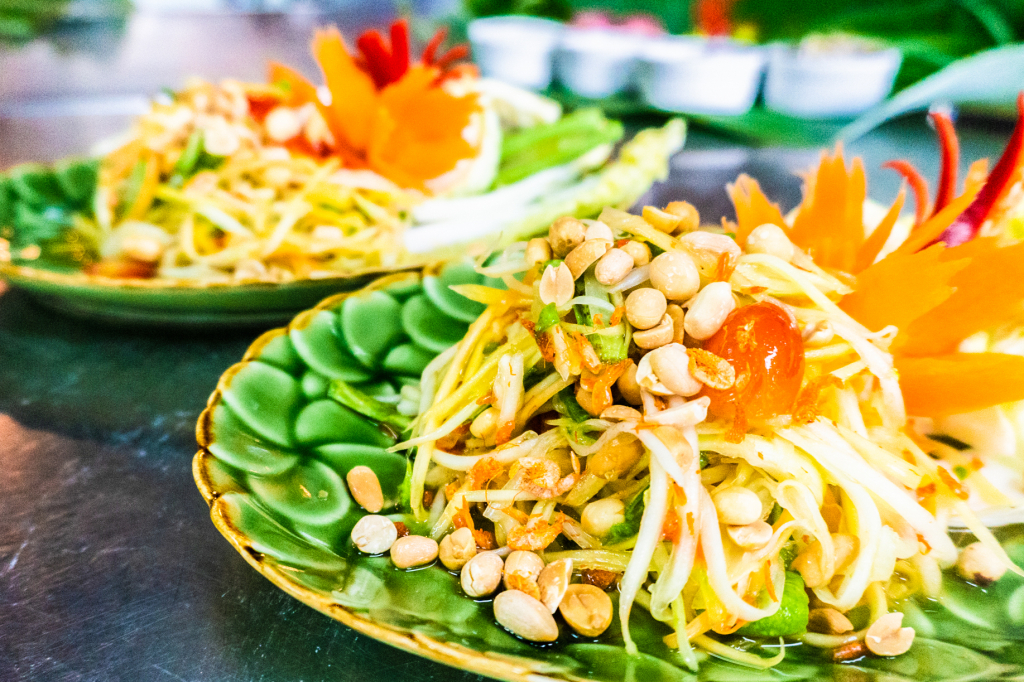 True Phuket cuisine – which can be hard to seek out among the better-known dishes such as Pad Thai (stir-fried noodles) and Som Tam (green papaya salad) – is possibly one of the most extreme examples of this fusion of styles. Heavily influenced by Chinese Hokkien, Malaysian and Indonesian foods, as well as Khmer cuisine from Cambodia, flavours are rich, complex and fiery, but also light, elegant and restrained.
This curious mix of flavours can take a bit of getting used to, but are certainly worth investigating. In essence, the further south you go, the more predominant 'spicy' becomes. In the South, a dish that isn't spicy will be considered bland 'Deeruang'. South Thailand cuisine also has a strong emphasis on seafood with its proximity to the Gulf of Siam and the Andaman Sea.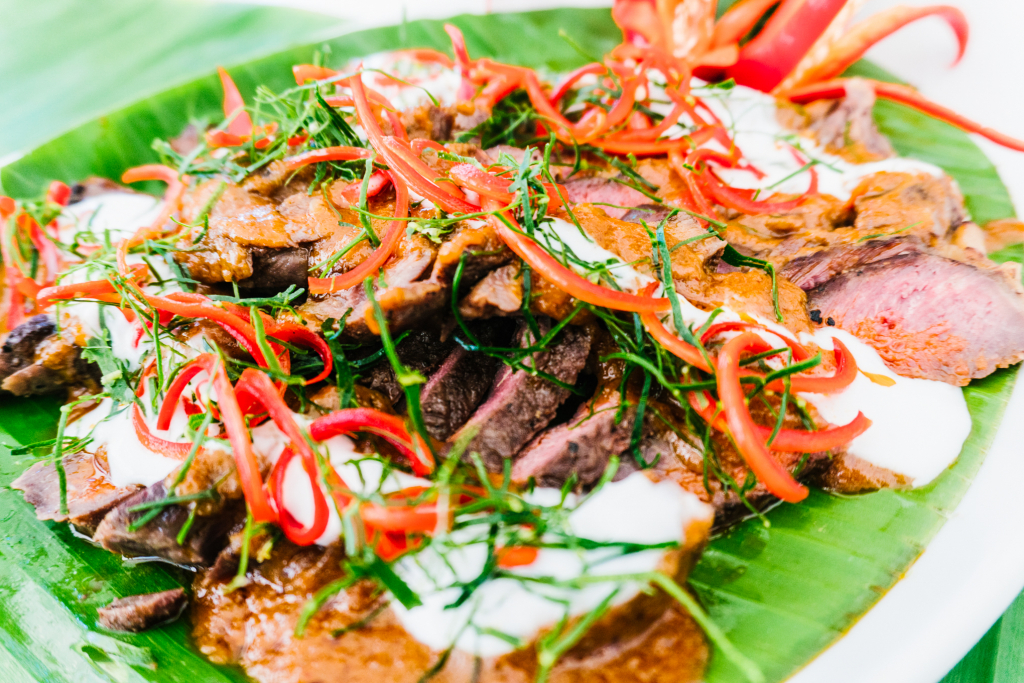 In Thailand, sharing food is a reason to celebrate. Eating together is incorporated into many social and religious occasions. Indeed, many Thais believe that eating alone is bad luck. And by the end of a meal every last grain of rice should be eaten, as throwing away food is also considered bad luck, likely to enrage Mae Phosop, the Thai Goddess of rice.
Meals in Thailand are generally eaten family-style, sharing dishes rather than ordering your own starter, main and dessert. As a rule of thumb, when eating at a Thai restaurant, we suggest ordering a large variety of dishes. Normally, seven to eight dishes should suffice if you are more than eight people. This also creates a great opportunity to taste something new! We recommend ordering a selection of meat, fish and vegetable dishes, plus a soup or noodle-based dish. When it comes to actually eating the feast spread out before you, use a fork to push the food onto your spoon, and only use chopsticks for noodle dishes.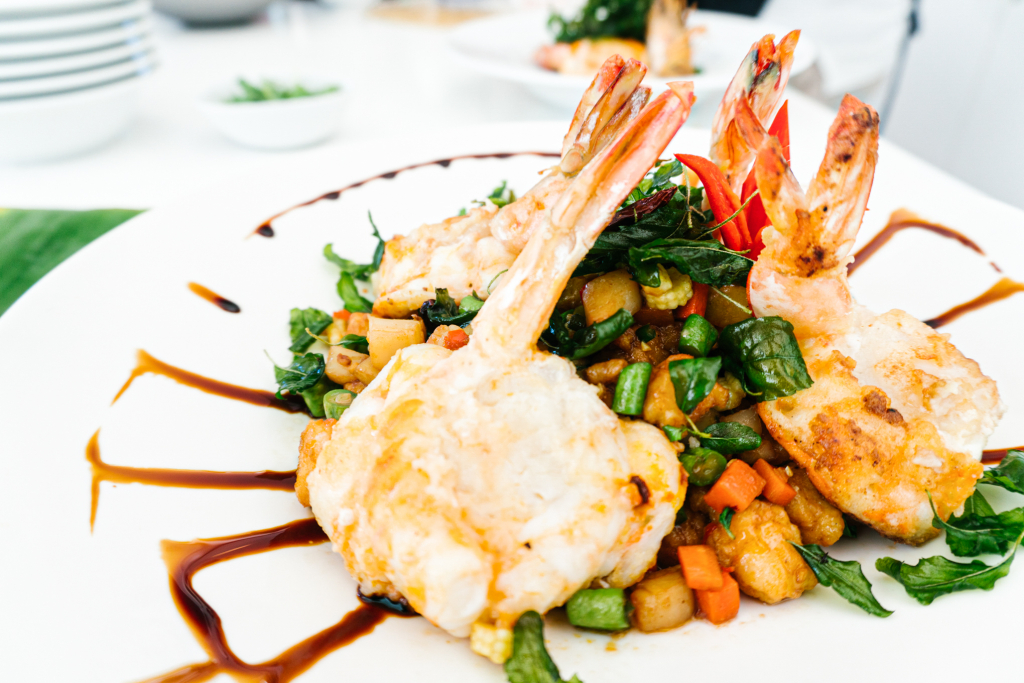 With all these wonderful Thai flavours ready and waiting to tickle your tastebuds, all that's left for us to say is "Tan Hai Aroy Na Khrap (Kha)" – enjoy your meal!
Discover the flavours of Thailand when you stay at an Elite Haven. Early bird enjoys up to 15% discount when booking 120 days in advance. Last minute bookings enjoy up to 10% discount. Terms and conditions apply.