Uluwatu is part of a large limestone peninsula in southern Bali called 'The Bukit'. Literally meaning 'the hill', The Bukit offers stunning clifftop ocean views, where you can visually feast on spectacular sunsets over the blue waters. "Glorious blue ocean, glistening white sandy beaches and dramatic clifftop vistas are inescapable in Uluwatu," says Andy Grant, Head of Concierge at Elite Havens.
A Finely-Curated Tour of Uluwatu
Explore Garuda Wisnu Kencana Cultural Park
A special inclusion for guests staying at select villas in the region, our signature Uluwatu tour allows a relaxed start and begins with a stop at the Garuda Wisnu Kencana Cultural Park. Look up and gaze in awe at a huge statue of Lord Vishnu riding his mount Garuda, standing at about 120 metres – taller than the Statue of Liberty. It is an unexpected surprise to find such a mammoth display hidden away on a tiny island in Indonesia.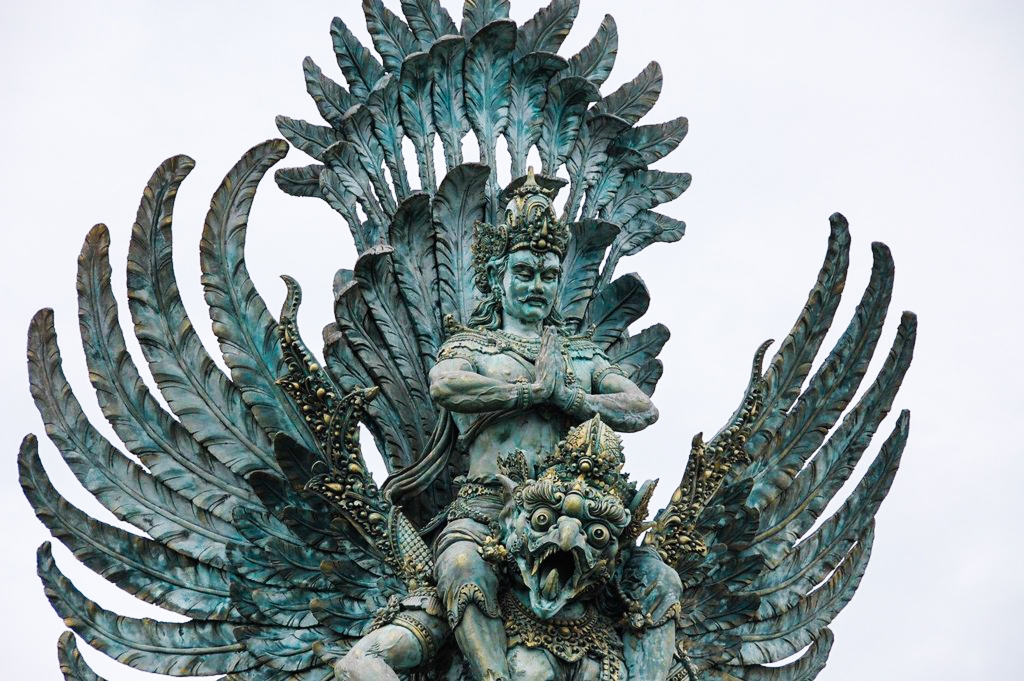 The park includes an amphitheater, an exhibition hall, and a large area called the Lotus Pond, where many famous rock bands have performed in the past. Your personal tour guide will be happy to capture this moment for you, should you want a photograph at the spot.
Enjoy Pandawa Beach
He can also give you the lowdown on the history of the park and of Pandawa Beach, a glistening spot a short drive away. "From start to finish, you are escorted by our experienced driver, who is also your guide for the day, sharing local knowledge and insights into each area," says Andy.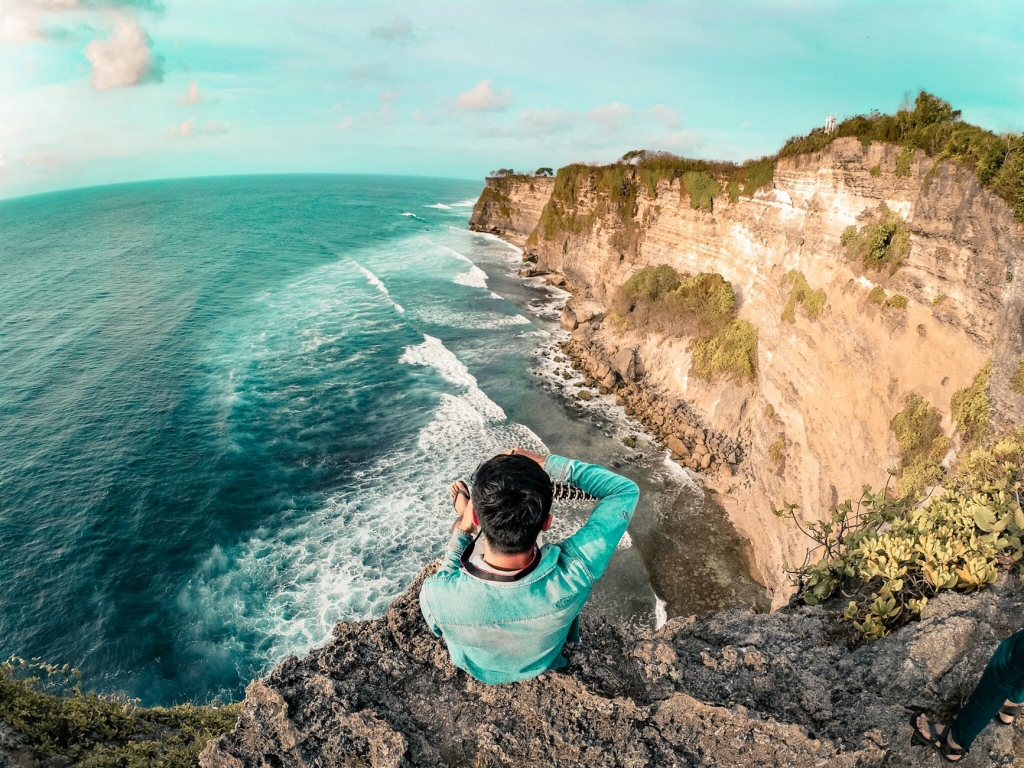 Dine at Roosterfish Beach Club
Pandawa Beach is one of the most beautiful beaches in Bali; the fact that it's also less crowded than Seminyak and Kuta adds to its draw. After some beach-time, you have the option of having lunch at Roosterfish Beach Club, where the smell of wood-fired oven pizzas and grilled local seafood wafts in the air. The beach club is right on the sand, so get ready to have some fun!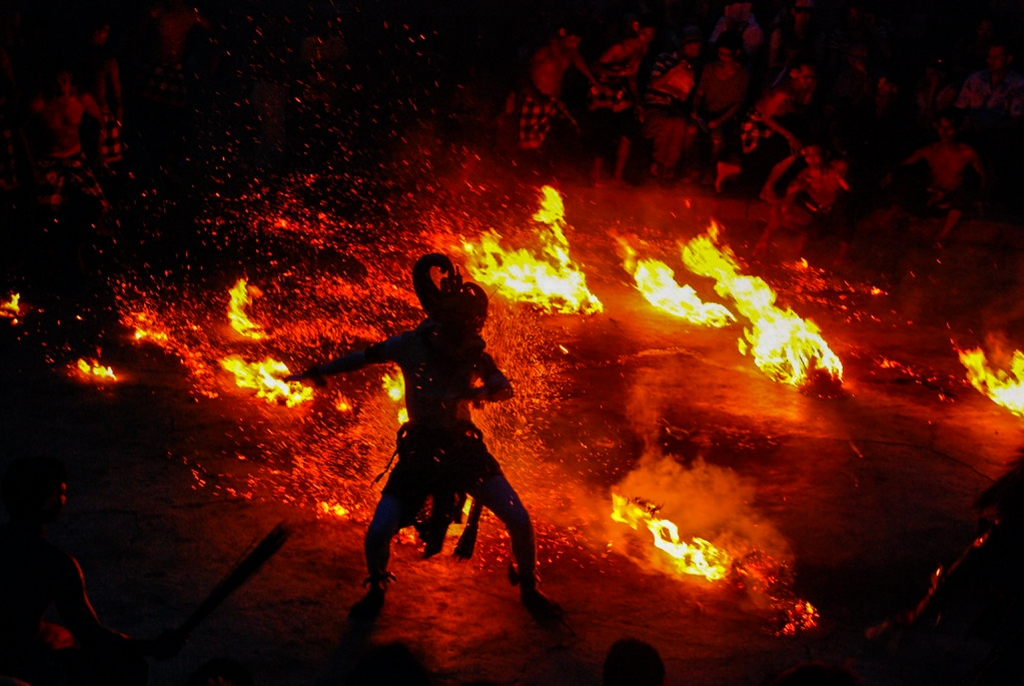 Watch a Kecak Fire Dance
The build-up is appropriate to set the tone for the most important stop of the day – the majestic Uluwatu Temple. Also known as Pura Luhur Uluwatu, this striking archeological masterpiece has been sitting on the same spot for thousands of years. In this magical area, witness a world-famous dance, the traditional Kecak Fire Dance performance, against the backdrop of one of the most beautiful sunsets you will ever see. "A trip to Bali is not complete without a visit to the famous Uluwatu temple to enjoy the iconic Kecak Fire Dance at sunset, a special treat for our guests, compliments of Elite Havens," summarises Andy.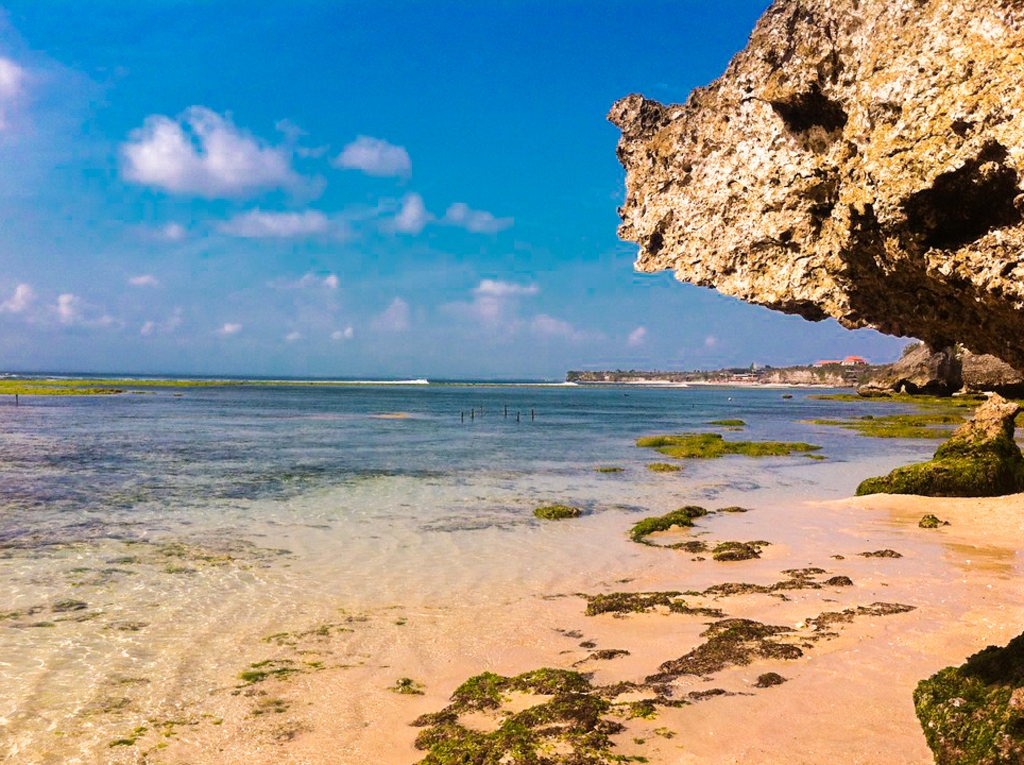 After a wonderful day exploring the sandy beaches and cultural history of Bali, you will head back to your luxurious villa in the Uluwatu region – whether in The Bukit or nearby in Jimbaran – completely in awe of the beauty of this island.
To avail this offer, book for 4 nights any time in June for stays from 21st June to 31st August 2019. Terms and conditions apply. Choose from our stunning villas in The Bukit or in Jimbaran.