Daniel Elber, founder of Muntigunung Community Social Enterprise
Beyond the lure of touristy Bali, lies a land with deep cultural roots and a strong conscience. You only need to scratch the glitzy surface, to discover efforts by various organisations to uplift its people and the region as a whole.
Amongst the tales often told of corporate bigwigs and rich industrialists, some stories get overlooked or remain unknown. One such tale is that of Daniel Elber, founder of Muntigunung Community Social Enterprise. But we're getting ahead of ourselves. Allow us to backtrack for a moment.
Daniel grew up in Switzerland, reaching corporate heights after 35 years as a Swiss Banker and all the privileges associated with those ranks. However, he realised over time that his value system conflicted with the changing ethos of the profit-focused banking industry. He quit his job and decided to travel for one year, looking for inspiration. It was during these travels that he came to Bali and stumbled upon a region called Muntigunung.
High up north on the island, Muntigunung was a terribly dry area, with no access to water, rife in poverty and malnutrition. It was a Bali he had never seen. A world forgotten, but one in desperate need of a voice. Daniel had finally found his calling.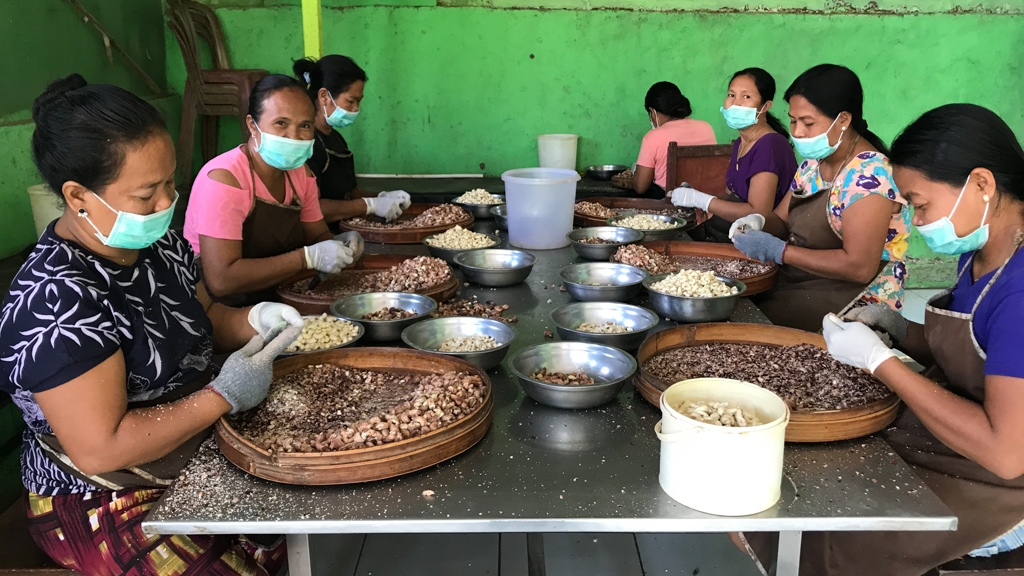 This was 2004. In the 16 odd years since, Daniel has managed to mobilise funds, organise effective distribution and enable the development of this remote corner of Bali. Touching the lives of more than 6000 villagers from 36 villages in the region, Muntigunung is now a movement. The villagers are involved in the production of high-quality handicrafts such as hammocks and handbags, as well as healthy food items farmed using sustainable methods. Each item is manually processed, lovingly created and packaged to be sold to the end consumer.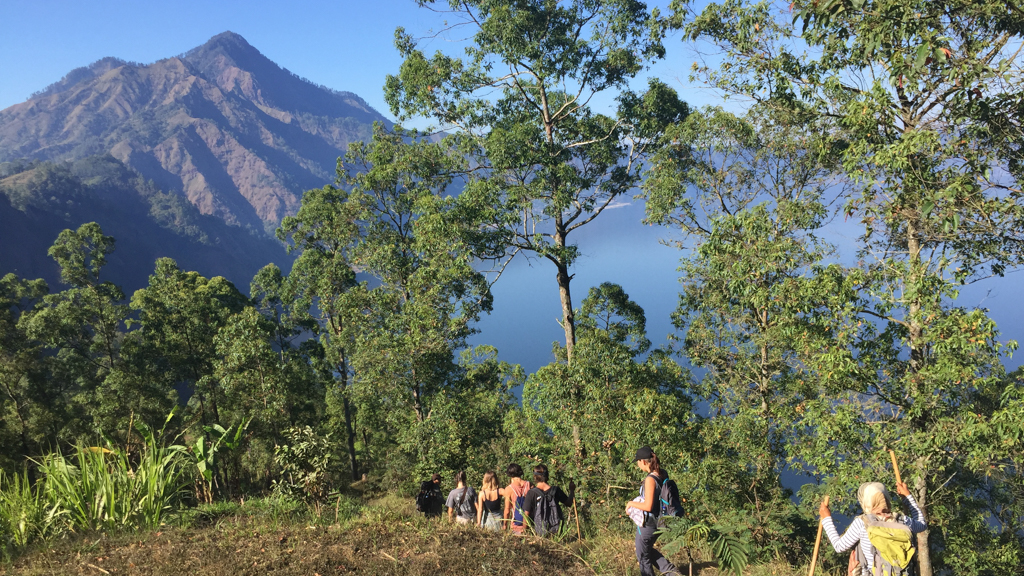 Elite Havens team trek to Muntigunung Villages
Besides taking the Muntigunung villagers to the tourists, via their products, Daniel also designed an ingenious way to get the tourists to the villages. The social enterprise runs a three-hour trek wherein locals guide visitors over breathtaking, albeit steep mountain paths towards the Muntigunung Villages. Keen to get a greater understanding of this enterprise, our team at Elite Havens embarked on this trek, sturdy bamboo sticks in hand. What transpired during the course of those three hours is difficult to put into words. It was about leaving the madness of the world behind and heading into the heart of this magical island, where people may not have their bellies or bank accounts full, but their smiles never wavered for a second.
As much fun as the trek was, it is hard to imagine that this was once the very same route taken daily by village women to get water for their homes. A perilous five-hour return journey, for the basic necessity that we take for granted.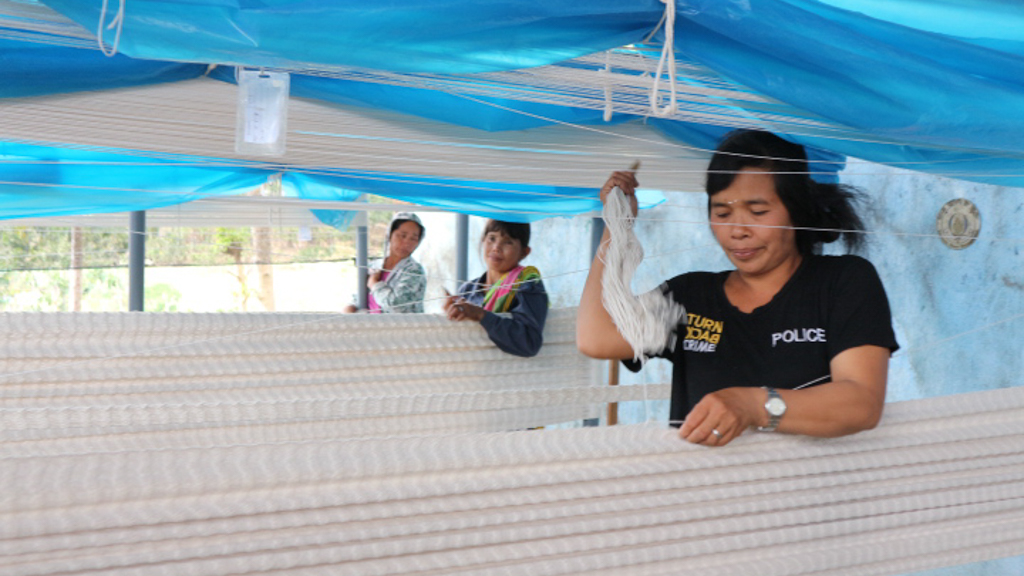 Thanks to the ongoing efforts of Daniel and the movement he spearheads, more than 90% of the villages now have access to water and toilets, and the child mortality rate here has dropped from 9% to zero. That's not all, as many as 561,000 trees have been planted over the years, to protect the ecosystem. Each step you take on the trek, or each product that you buy from the community, goes a long way in helping the villagers gain employment as well as self-esteem. Elite Havens is proud to associate itself with Muntigunung Community Social Enterprise.
If you wish to purchase intricately hand-woven baskets, hammocks, and other handicraft items; or food products such as cashews, palm sugar and rosella, kindly get in touch with the Elite Concierge who will help source these for you or guide you accordingly. And if the story of our trek across Bali's north-eastern mountains has your interest piqued, the concierge can book you on a trek as well.