From its elevated position over Cape Amarin, Baan Paa Talee, a sensational nine-bedroom luxury villa estate, commands arresting views of the beautiful Andaman Sea between Kamala and Patong on Phuket's west coast. Spilling down the hillside, the estate is built over multiple levels, affording privacy and a sense of space, while maximising on stunning vistas.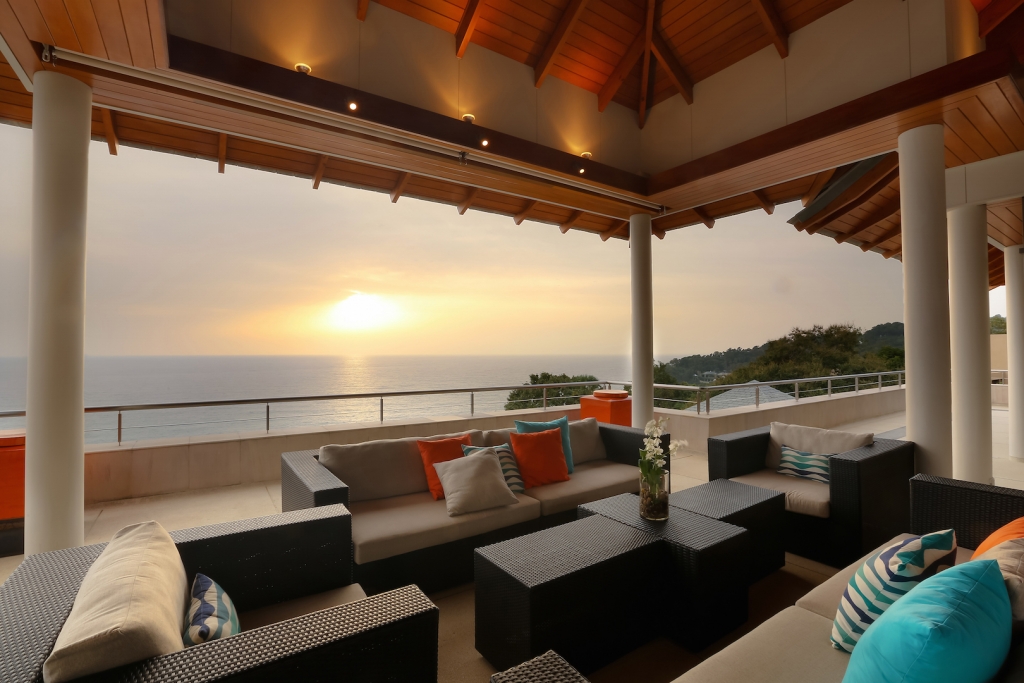 Guests staying at this unique private estate are treated to luxurious living and dining spaces, both indoors and out. Expect grand halls, high ceilings and outstanding facilities, including a 25-metre pool with an indulgent jacuzzi, a fully equipped gymnasium, relaxing spa, and a media and games room. With plenty of space, this estate is an excellent choice for groups of friends or large families, corporate meets, wellness retreats or special events like weddings.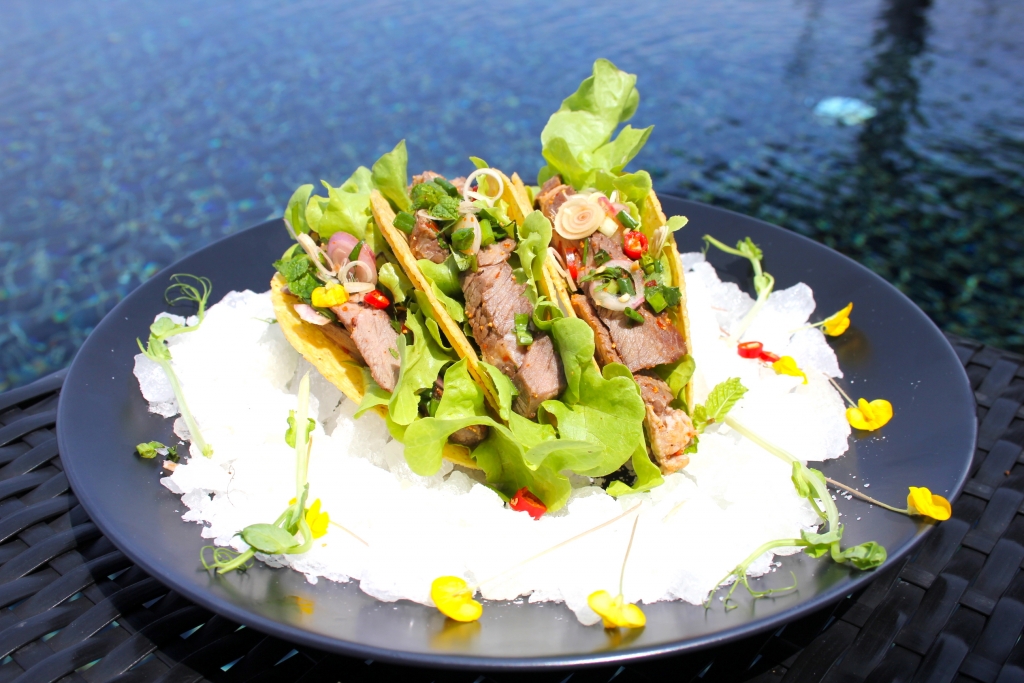 Food being a major component of any vacation, the modern kitchen at Baan Paa Talee is at the heart of this magnificent luxury estate. We chatted with Chef Ann, as she not only shared her recipe but also cooked Spicy Beef Salad Taco, Thai style, especially for us.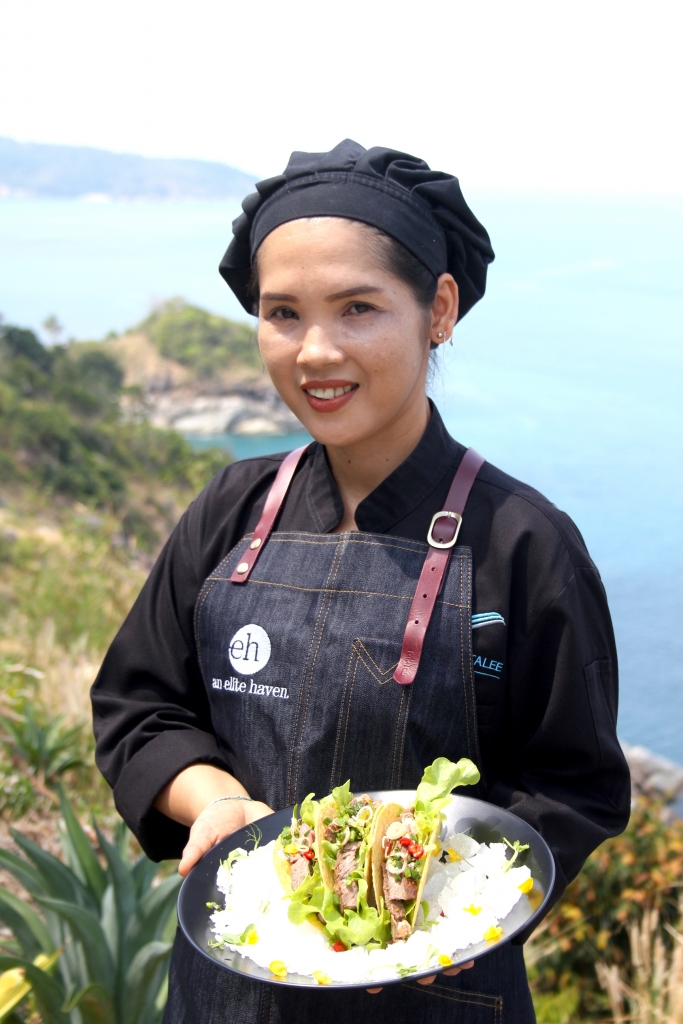 Elite Havens: What is your cooking background?
Chef Ann: I was working at Kanok Buri Resort in Koh Samui as an assistant cook and my tenure there sparked a thirst for excellence. I wanted to learn the art of cooking and become proficient in it. Thus, I decided to enrol in cooking courses.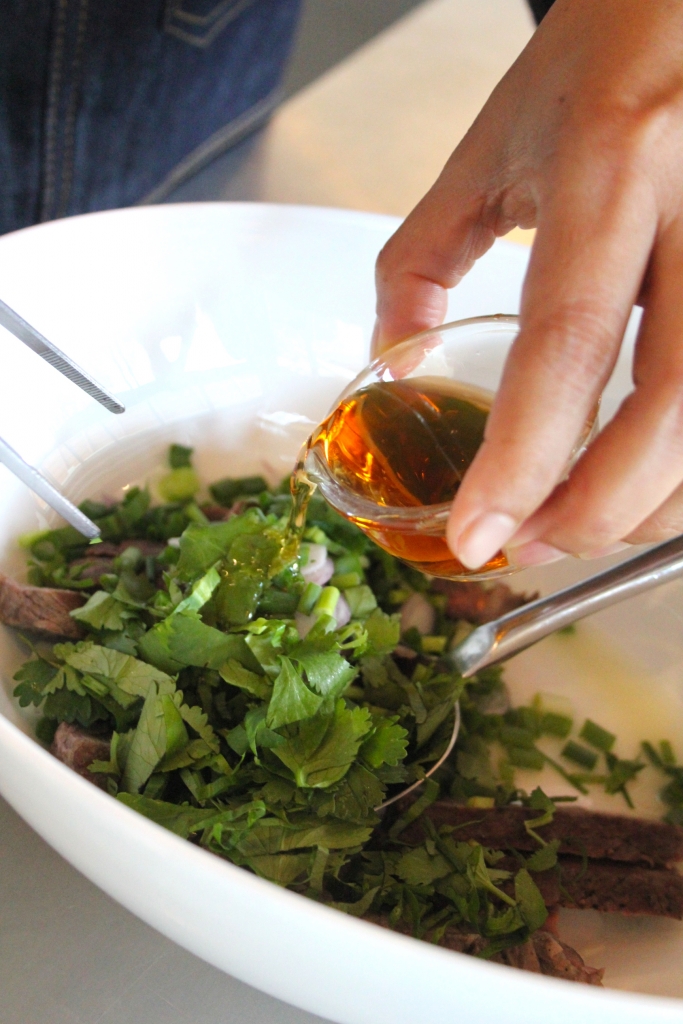 EH: Did you study cooking? If you did where did you study cooking?
CA: I worked in many kitchens as a assistant chef and then I went to a cooking school in Phuket, where I was trained specifically on how to become a skilled villa chef.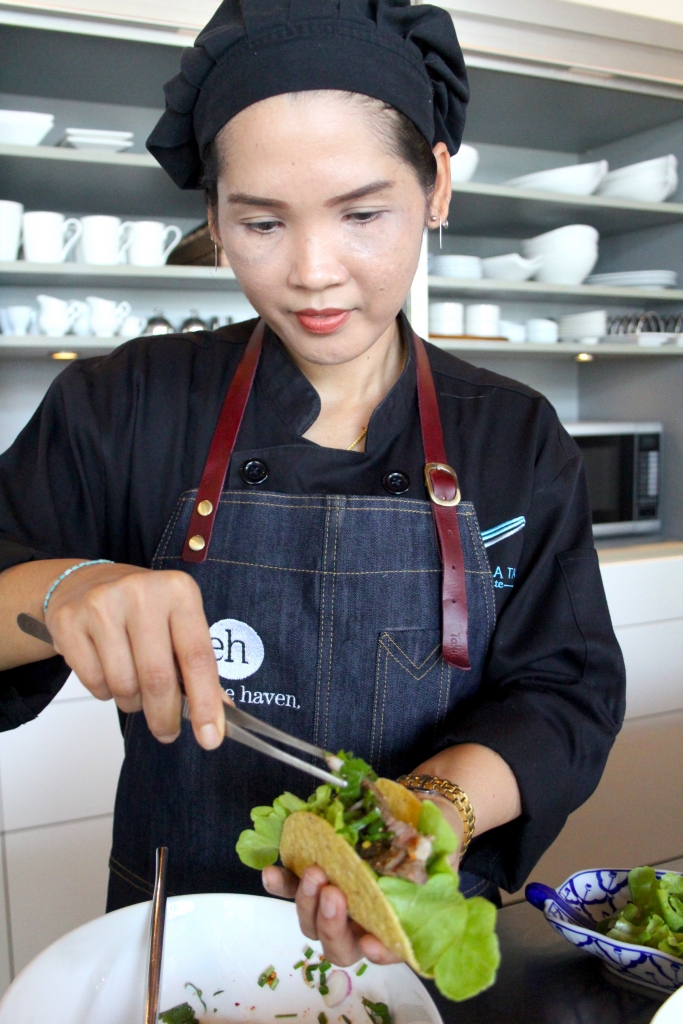 EH: What qualities should one have to be a chef/cook?
CA: A great chef should always be learning and improving, and is one who takes responsibility. However, the most important quality is a passion for cooking.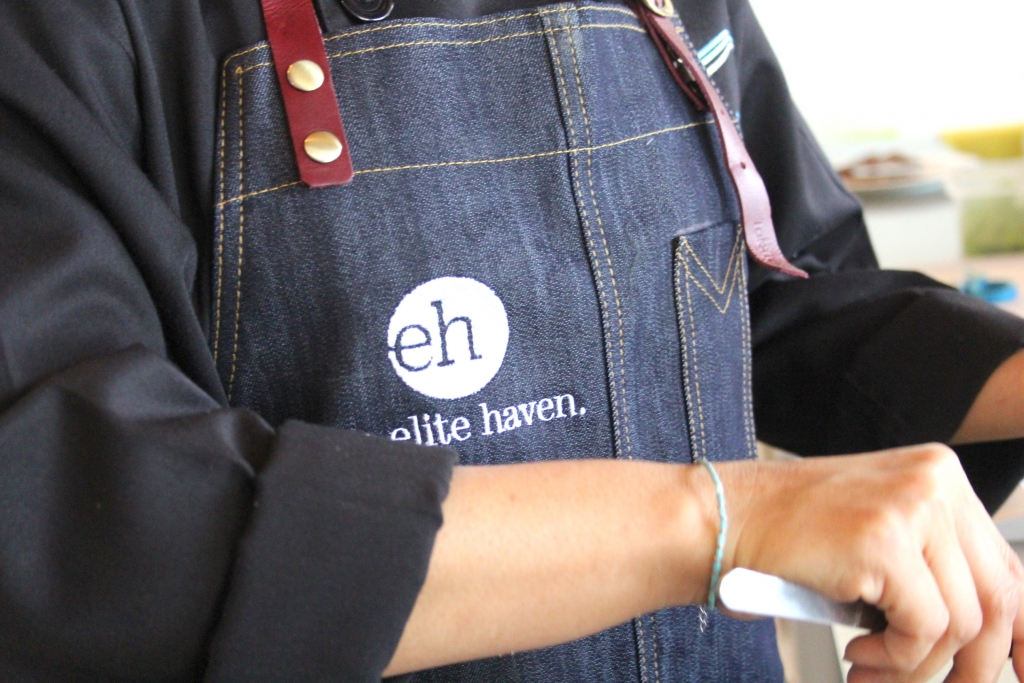 EH: What did you cook for us today?
CA: Taco Nam Tok Neua (Spicy beef salad taco)
EH: Why did you choose to make this dish for us?
CA: I like this dish because it's a fusion of two of my favorite cuisines- Thai and Mexican.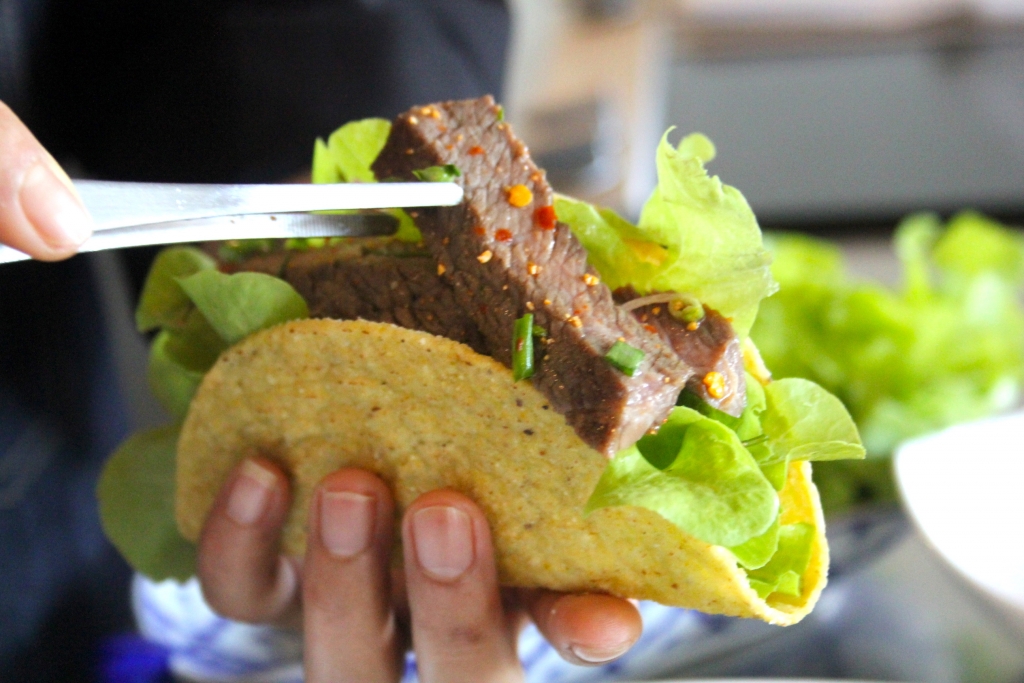 EH: What is your specialty dish or the flavors you like to cook with?
CA: I like to cook spicy dishes.
EH: What should guests expect from you when you cook for them?
CA: Delicious food, good presentation and quality ingredients.
Chef Ann's Taco Nam Tok Neua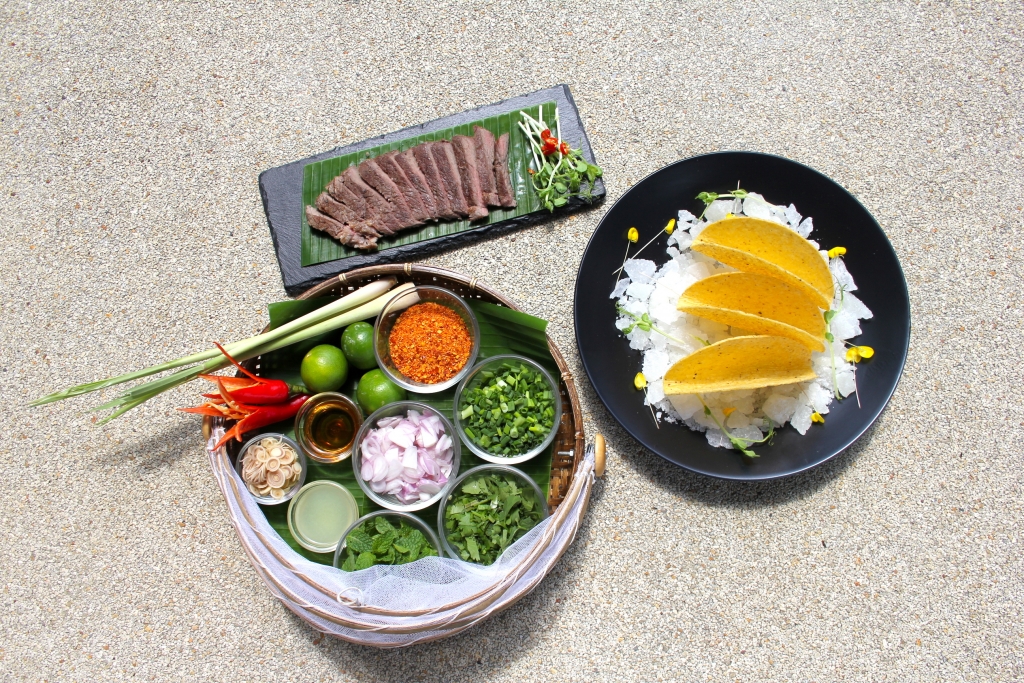 Makes 3 tacos
Ingredients:
3 corn taco shells
250g grilled sliced beef
2 tbsp fish sauce
1 ½ – 2 tbsp lime juice
1 – 2 tsp chilli Flakes
1 tbsp khao khua (toasted rice powder)
To make khao khua: Toast some uncooked rice in a dry frying pan on medium heat. Once toasted to a nice brown colour, pound the grains into a coarse powder. The traditional way is to use a mortar and pestle to grind it, but a blender or food processor works well too.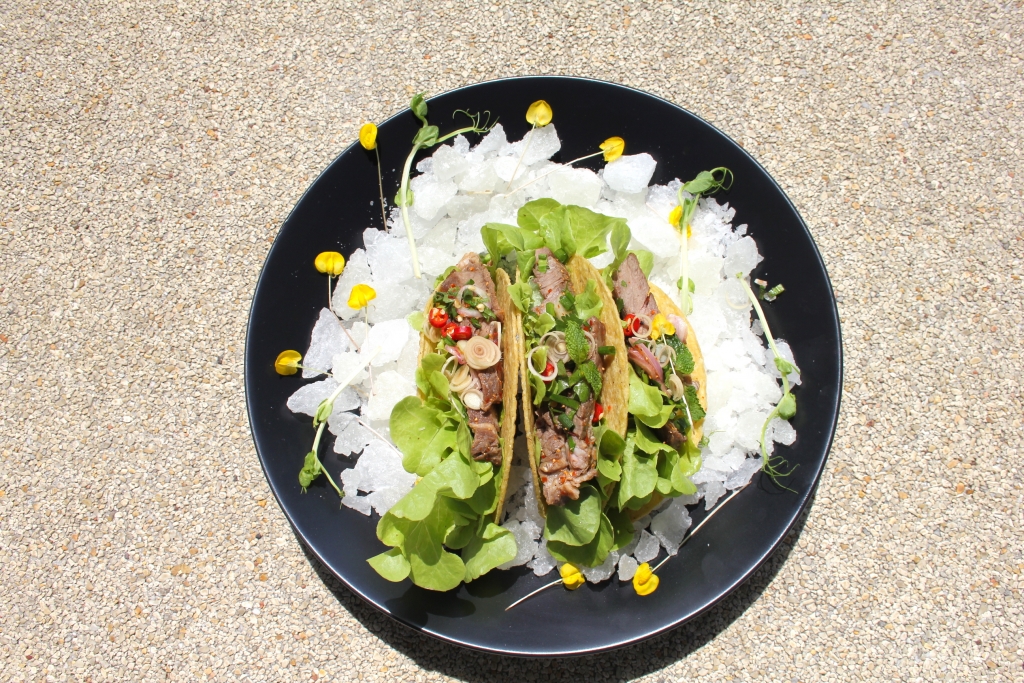 4 sliced shallots
Handful mint Leaves
Handful cilantro (coriander)
Sliced spring onion
Some lettuce leaves
Thinly sliced lemongrass
1 sliced red chilli
Method:
Step 1: Season the beef and grill.
Step 2: Once cooled, slice the beef.
Step 3: Place the sliced beef into a large mixing bowl and add in the rest of the salad ingredients. Mix everything gently.
Step 4: Place a lettuce leaf in each taco shell.
Step 5: Add some of the salad to each taco.
Step 6: Garnish with sliced red chillies and sliced lemongrass. Serve immediately.
Top Tip : Similar to all Thai dishes, make sure you taste and test as you mix everything together. You want the beef to be sour, just salty enough, and spicy to your liking.
Book until 31st August for stays up to 30th September 2019, to avail the Island Escape Promotion and get 20% off select villas. Exotic Phuket has a lot more to offer than what one sees on the surface.