Songkran is Thailand's most popular festival and possibly the biggest water fight in the world.
What is Songkran?
Songkran Festival starts on 13th April. In some areas of Thailand, it only lasts for three days, the 13th, 14th and 15th, and in other areas, it lasts for seven days.
Songkran is not only Thailand's most famous festival but it's also one of the most important events on the Buddhist calendar. The event marks the beginning of the traditional Thai new year.
What is the meaning of Songkran?
The festival originated centuries ago as a purification rite, in both a physical and spiritual sense. Temples, Buddha images, and houses were tidied and cleaned as a way to clear away negative influences. Traditional celebrations involved a gentle sprinkling of scented water.
How is it celebrated?
Over the years, Songkran like many other centuries-old festivals has become commercial. Water guns, water activities, and bright-coloured Hawaiian shirts (more on these later) are on sale in shops weeks before the event.
Songkran has become arguably the biggest water fight in the world. The throwing of water has become a huge part of the celebration over the past two decades everywhere in Thailand, so don't be surprised if you get splashed with water from every angle via a host of brightly-coloured water guns, buckets and anything else that can hold water.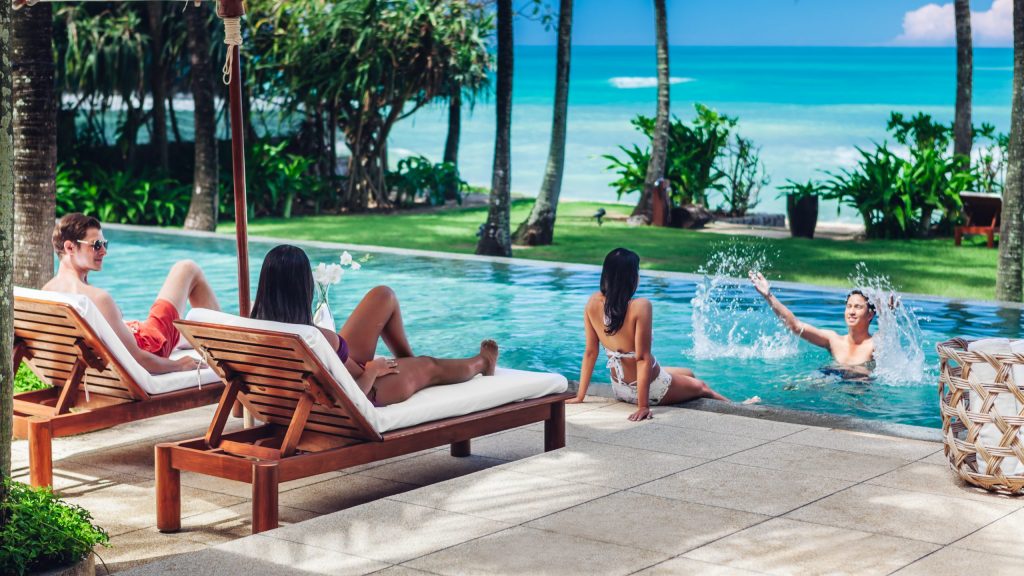 How is Songkran celebrated in Phuket?
Phuket island presses pause on regular life on the 13th of April when families, friends and communities set up make-shift water splash stations on the side of every road. Think of a fun road stop checkpoint, with blaring music coming out of a 1980 speaker, and everybody drenched in water and coloured powder, dancing around in these bright Hawaiian shirts. Everyone from 3-year-olds to 87-year-olds is out having the time of their lives.
These "Fun Stop Checkpoints" will stop every single motorbike and car so they can throw water with anything they can find to use as a water container, and powder is also used. Cars, motorbikes, and people come away from each "Fun Stop" wetter and covered in more powder, and then 100 meters down the road, you get to the next one.
Pickup trucks are filled with Thais, expats and tourists wearing bright Hawaiian style shirts with huge construction-sized buckets of water, mostly with a chunk of an iceberg floating in them to make the water as cold as possible, and everyone is armed to the teeth with some of the largest water guns you will ever see. Although everywhere on Phuket celebrates Songkran, the main water fight generally takes place in Patong with Bangla Road being the epicentre and continues late into the night. It is an amazing vibe with music blasting out from every bar and restaurant, people laughing, dancing and having great fun, soaked from head to toe.
If you're looking for more of a cultural experience then head to Phuket Town where they have live music and many traditional performances, but you will still get wet. Many of the local beach clubs will also have more controlled Songkran parties including water splash-free zones which are great if you just want to take a break from the unforgiving water attack.
Just a reminder, waterproof phone cases and waterproof bags will be your best friend during this one-of-a-kind holiday.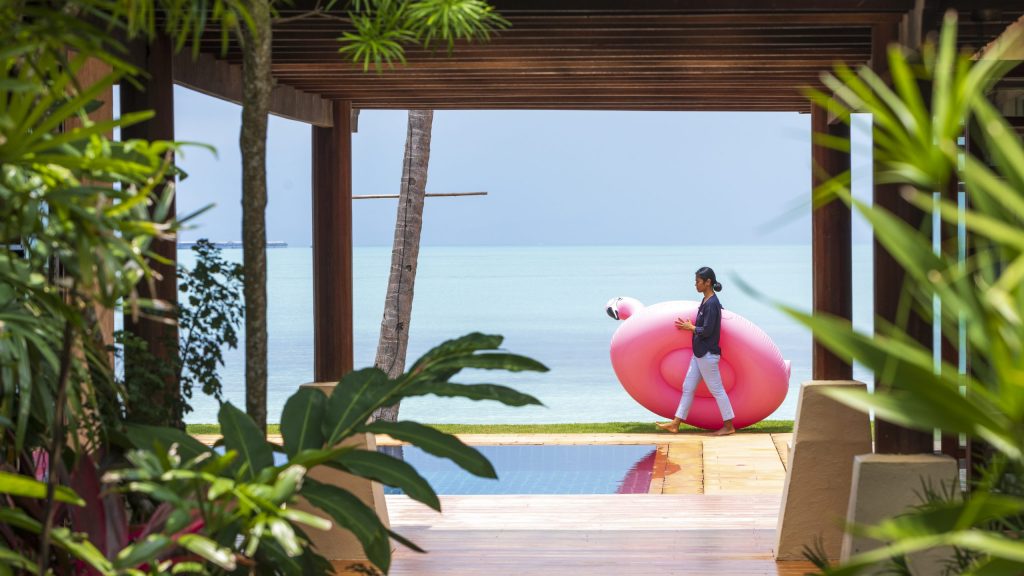 If you are out during Songkran, you will end up getting wet, but it is a one-of-a-kind experience and a true bucket list tick mark! After a day full of festivities, retreat to your private villa and take a nice hot water soak before calling it a day.