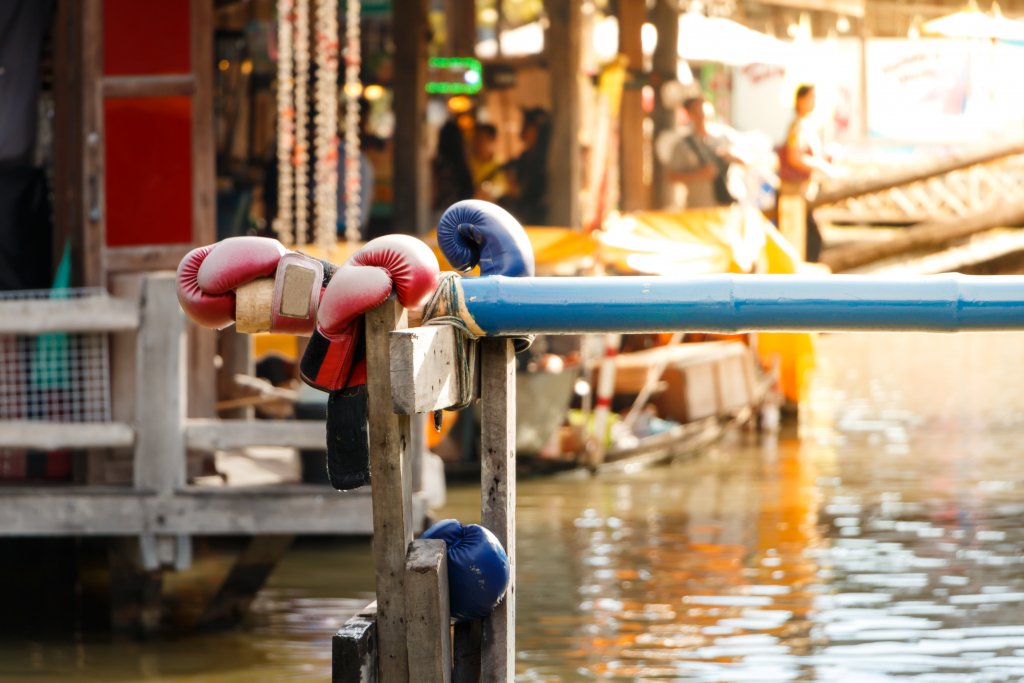 Dating back hundreds of years, Thai Boxing or Muay Thai- The Art of Eight Limbs, is a close-combat, self-defense martial art incorporating the eight 'weapons' of the human body: fists, knees, elbows and feet.
Over the past 20 years, Muay Thai has swept across the world, not only as a professional fighting style but also as part of many fitness programmes. The popularity of martial arts has been one of the driving factors in Muay Thai's appeal, besides the influence of cinema, especially internationally successful films such as 'Kickboxer' starring Jean-Claude Van Damme.
Rituals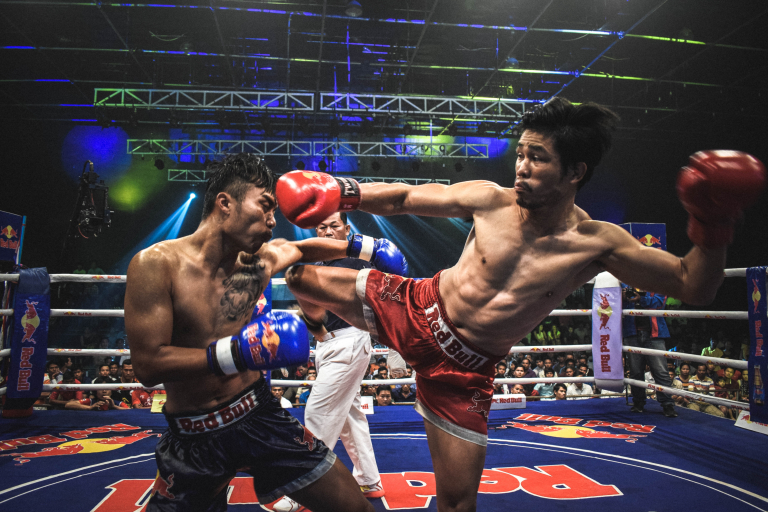 All Muay Thai fights start with the 'Wai Kru' and 'Ram Muay', very important parts of the sport. Wai Kru is a ritual performed before each fight during which a fighter will circle the ring three times and then bow down in the middle of the ring to ask protection for him or herself and the other fighter, and for an honorable fight. The fighters will then perform the Ram Muay, which is a personal ritual, in which each fighter demonstrates his or her prowess to the audience and the opponent.
Music is another essential part of a Muay Thai fight, with drums, flutes and cymbals all adding to the excitement, drama and spectacle of the fight.
Before padded gloves and boxing rings came into the sport, Muay Thai fighters would wrap their hands in cotton or rope and fights would take place on the ground, with a rope laid out in a circle to mark the ring's boundaries.
Training
Muay Thai fighters are accomplished athletes, following a training programme that has not really changed over the years. That said, today's competitors are more likely to practice their kicks on a heavy bag rather than a banana tree trunk (although there are some Muay Thai gyms that still use the old training methods).
Fighters' training is brutal. They start at 6am every morning with a run of between four and eight kilometres. Then it's back to the gym for the morning session, which mainly consists of cardio and shadow boxing. That's followed by breakfast and rest before the late morning session of jump rope, more shadow boxing, pad work with the trainer, heavy bag work, 5 – 10 rounds of sparring and then abdominal work.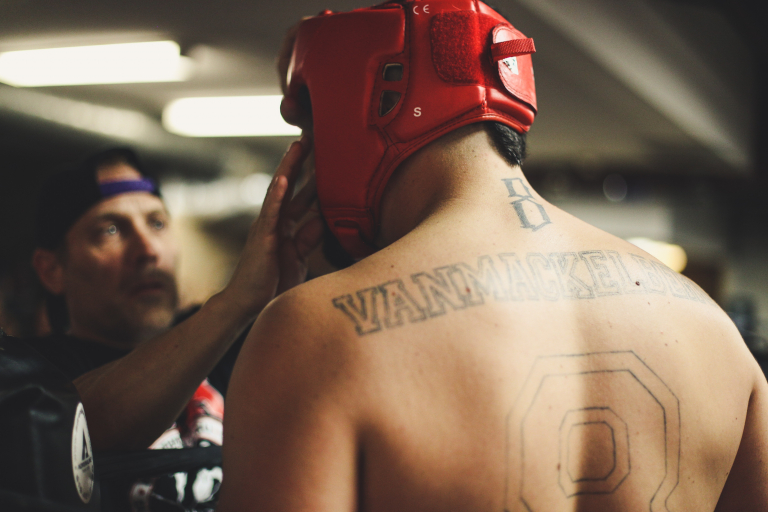 Most fighters will rest during the afternoon in preparation for the evening training session,