Bali is always a great place to go on a culinary journey. You will be spoilt for choice when you're looking to dine out here, even if you're looking for halal food in Bali during Ramadan or otherwise.
Restaurants that offer vegetarian dishes are always a good choice, while others are certified halal. Here's where you should go if you're looking for halal food in Bali. Check out these restaurants this Ramadan 2023 when you visit Bali.
Tamarind Mediterranean Restaurant (Nusa Dua)
A halal-certified restaurant in Bali's Nusa Dua Beach Hotel and Spa, the Tamarind Mediterranean Restaurant is known for its traditional bamboo-thatched roof and panoramic views of the Indian Ocean.
Diners can enjoy dishes like Soft Shell Crab Salad, Beef or Chicken Burgers, and vegetarian options like Grilled Vegetable Pizza. Those looking for traditional Indonesian dishes can try the Beef Rendang, Gulai Kambing, a lamb dish with coconut curry, and the Tamarind Special Fried Rice.
Address: Kawasan Pariwisata Nusa Dua, Lot North 4
Phone: +62 361 771 210/+62 361 771 229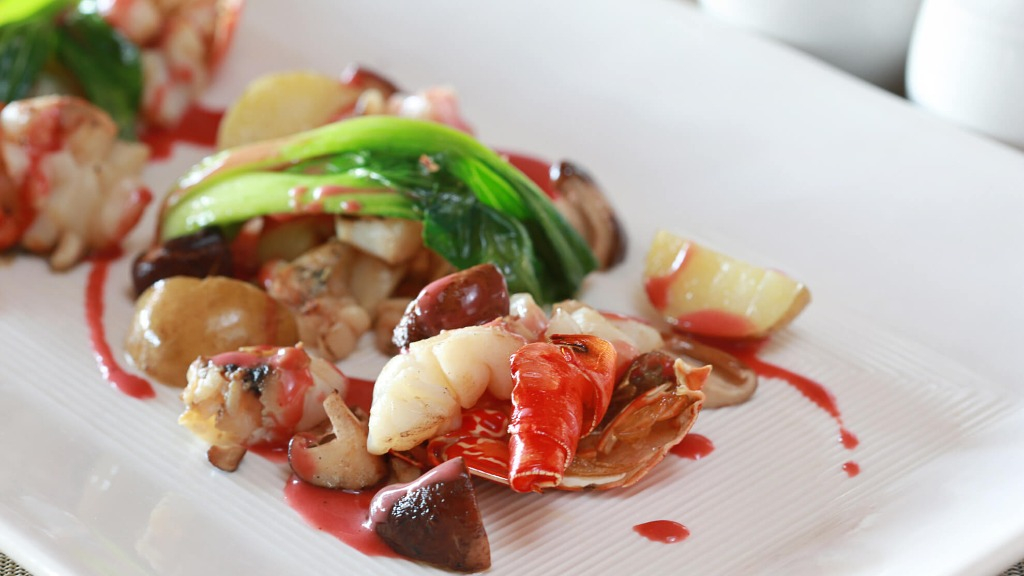 Raja's Balinese Cuisine (Nusa Dua)
Another halal-certified establishment in the Nusa Dua Beach Hotel and Spa, Raja's Balinese Cuisine is an award-winning restaurant offering authentic Balinese cuisine.
The dining area features Balinese architecture and offers a robust dinner menu. Signature dishes include the Ayam Betutu, which is a whole chicken marinated in a secret blend of 16 Balinese spices, wrapped in palm leaves and slow cooked to a confit. Your search for halal food in Bali ends here.
Those looking for vegetarian options can enjoy the Nasi Goreng Janganan Bali, a spicy Balinese fried rice dish with vegetables, fried tofu with grilled bean cake, and a mushroom skewer.
The resort's award-winning restaurant features authentic Balinese cuisine in an elegant fine-dining atmosphere.
Address: Kawasan Pariwisata Nusa Dua, Lot North 4
Phone: +62 361 771 210/+62 361 771 229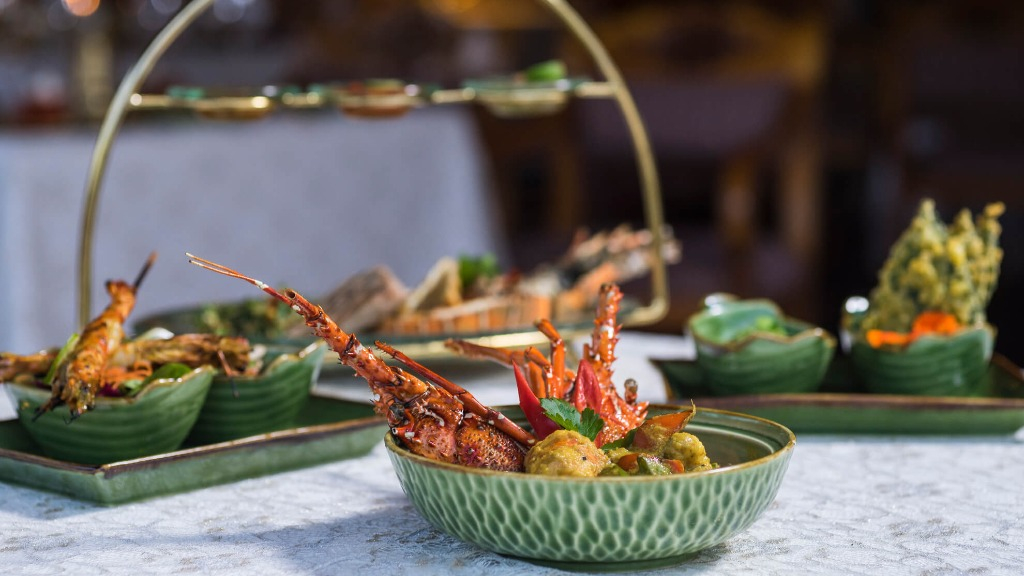 De'dapoer (Kuta)
Rhadana in Kuta is the first halal-certified hotel by the Indonesian Muslim's Council. And its De'dapoer restaurant shares the same certification.
The restaurant evokes a warm, homely atmosphere in its dining spaces. Moreover, some of the recipes for its dishes are said to be passed down from the owner's mother and grandmother through the generations. There's no better place to search for food in Bali with a touch of home cooking.
Classic specialities include the Ayam Geprek De'dapoer, the restaurant's own version of spicy fried chicken. Or if you're in the mood for soup, try the Mie Kuah Mak Khepo, a traditional Indonesian chicken noodle soup.
Also, their local dishes such as Nasi Goreng and Mie Goreng (fried rice and fried noodle dishes served with Balinese satay and crackers) are very popular.
Address: Jl. Raya Kuta 88
Phone: +62 361 755 264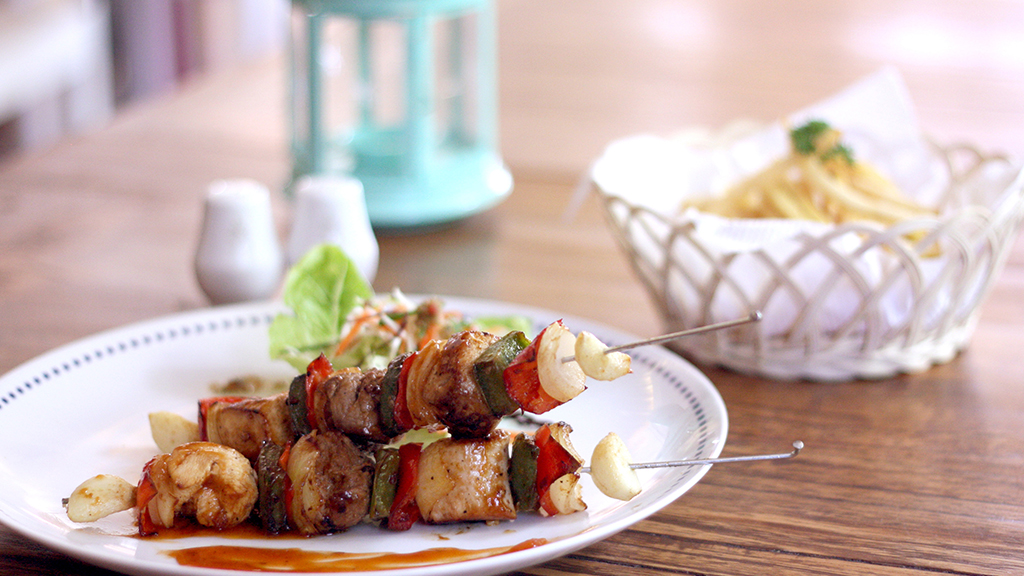 Bali Buda (Ubud and Canggu)
The interesting thing about Bali Buda is that it's not just a restaurant chain. Besides restaurants, they also have shops that sell freshly baked breads, sandwiches, soups, and all kinds of halal-certified food.
Bali Buda has branches all over the island. But we love the cafés in Ubud and Canggu, which are cosy places for health-conscious diners to enjoy a quick bite.
One dish to try is the Soto Ayam, a soup which uses the shop's signature probiotic chicken, non-GMO tofu and shrimp paste. However, if you're in the mood for a light snack, the Pesto Chicken Wrap is also a good option. It uses their homemade red rice wrap, probiotic chicken, and a pesto dressing.
Ubud Café Address: Jalan Jembawan No.1, Ubud, Gianyar, Ubud, Kabupaten Gianyar
Phone: +62 361 978 963
WhatsApp: +62 811 395 1202
Canggu Shop and Café Address: Canggu, North Kuta, Badung Regency
WhatsApp: +62 811 395 1501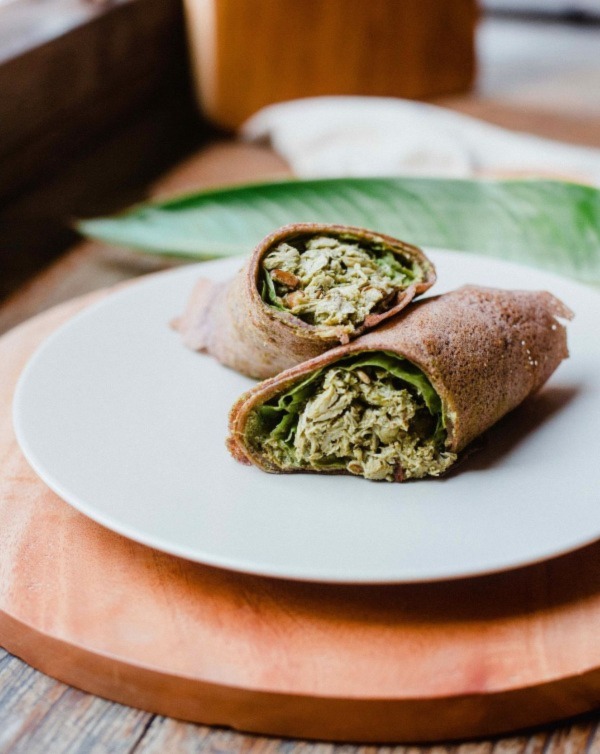 Abunawas Restaurant (Denpasar)
If you're in the mood for Middle Eastern and Mediterranean flavours, the Abunawas Restaurant Bali in Denpasar is the place to go.
This restaurant has spacious and bright dining areas suitable for large families or groups of friends. What's more, they also have to-go packages and dining areas for iftar. One of their signature dishes is the Abunawas Long Kebab, the first metre-long kebab in Bali which serves eight people. In this, you will find Ausal Lamb and Chicken, Riyash Lamb, and four signature salads with hummus, tannout, and fries.
Address: Jl. Imam Bonjol No.446, Pemecutan Klod, Kec. Denpasar Bar.
Phone: +62 361 8452430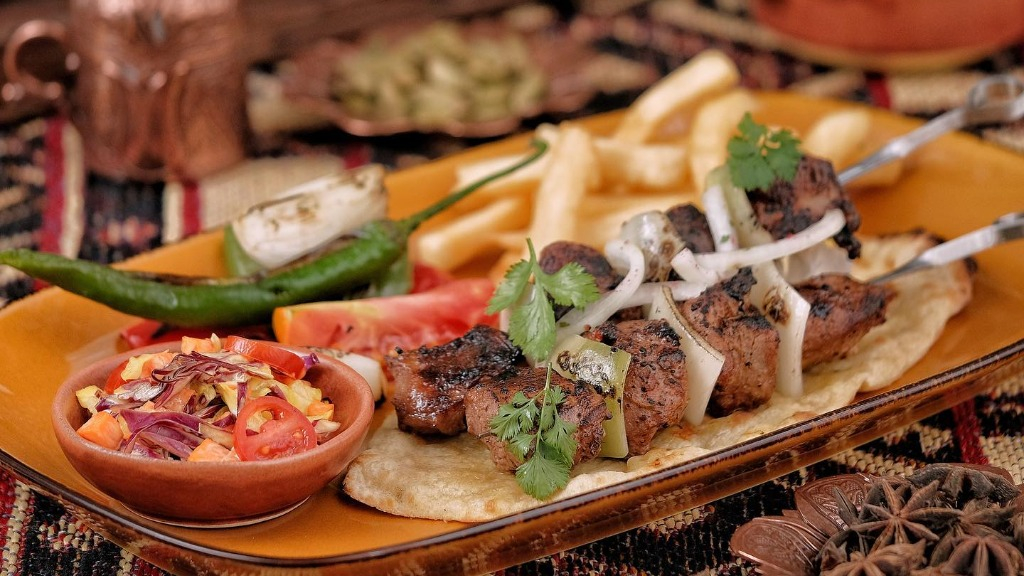 Indonesia has no shortage of dining options for those up for a culinary journey. Moreover, halal food in Bali is easily found across cuisines, especially in our villas where our private chefs can cook up a feast on request, prepared to your preferences. Just let the Villa Manager know and we'll take care of all the arrangements. Explore all the flavours of Bali and more when you book an elite haven in Bali.