Planning family holidays in Phuket or Koh Samui and accommodating the needs of everybody is no easy feat. The mind boggles with such a wide range of both indoor and outdoor activities available. What are the most reputable and safe options, and which activity could satisfy everyone equally – from the oldest to the youngest? Staying at an Elite Haven makes the decision-making process simple. Not only will you receive the attentive care and local tips from your dedicated Villa Manager, but you also have the assurance of the Elite Havens' Concierge to assist with all your booking requirements and to personally manage your experience. So, you can sit back, relax and simply enjoy your holiday.
Phuket
The Phuket Aquarium
Sitting on the island's southernmost tip at Cape Panwa, this is a great place to discover Phuket's underwater world and learn about local marine conservation at the same time. It's the perfect spot to kick off family holidays in Phuket. The aquarium is especially suitable for younger kids who will delight at the sight of sea turtles, manta rays and, of course, those cute clownfish of Finding Nemo fame.
Top Tip: Walk along the nature trail at the exit of the aquarium and you'll find a sanctuary for injured turtles.
Phang Nga Bay
With its magical hidden lagoons and towering limestone karsts, this is a sea kayaker's dream. Day trips from Phuket accommodate paddlers of all ages* and abilities and are a wonderful way to discover this unique seascape. Alternatively, ride the waves aboard a traditional long-tail fishing boat, or charter a luxury sail or motor yacht for the day.
*If your kids are very young, we recommend checking with the tour organiser before you book, as full-day trips may not be suitable. The Elite Concierge can help craft an itinerary for family holidays in Phuket.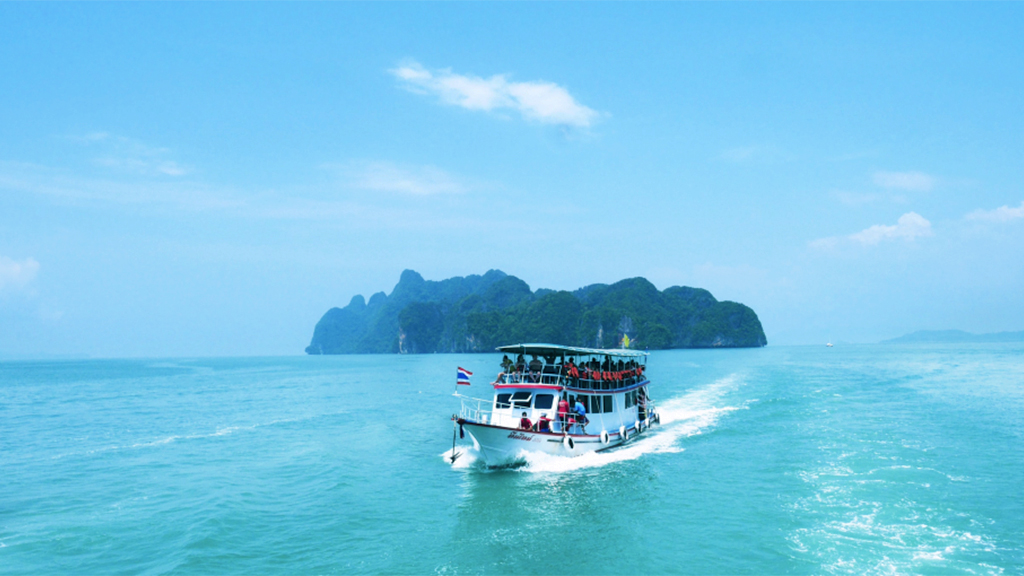 Bikes, Boats and Beaches
If you fancy something a little more energetic, we highly recommend a day out with Andaman Nature Tours (Feel Phuket). This three-in-one tour starts with a boat trip over to one of Phuket's sister islands, Koh Yao Noi. From here, saddle up for a bike ride. The terrain is relatively easy-going and the scenery is stunning. You'll ride through paddy fields and meet local farmers who are the real organic hipsters, then up into the rubber plantations. For your lunch stop, hop aboard a traditional fishing boat and cruise to a secluded palm-fringed white sandy beach, then back on the boat to finish the tour with a ride alongside the beach. This one is more suitable for family holidays in Phuket with older children.
The Ice Arena Phuket
If all that tropical sun is getting too much, escape the heat with a visit to Phuket's coolest attraction. On-ice activities at Phuket's cool ice rink are designed to suit all ages and abilities. From one-hour skate sessions, family events and beginner lessons, to figure skating and hockey lessons, there's something for everyone. Skate hire is included in the price of admission and warm jackets are available to rent, but you'll need to wear long pants and take some long socks to prevent boot rub! The ice rink is suitable for children age three and over (but 3-5-years old must be accompanied) and spectators can enjoy views from the side or from the second floor overlooking the ice rink.

Aquaria Phuket
A magical underwater journey at Phuket's best aquarium takes you through the wonders of the ocean and the mysteries of the rivers. Be entertained and inspired by over 25,000 animals and interact with our knowledgeable and friendly staff to learn more about the wonders of the ocean. Amaze your eyes and brain at Phuket aquarium, Central Phuket Floresta.
Hanuman World
This park is not for acrophobic but could be just the ticket for your little (and not-so-little) monkeys. The 80,000-sqm activity area has been cleverly built into the forested hillsides for an authentic jungle experience, but with every care taken to minimise the impact on the environment. Fly from tree to tree via zip lines up to 400-metre long, and on the super-twisty, super-fast 800-metre long roller zipline. Or get a monkey's eye view of the world and take a walk through the tree canopy on Indiana Jones-style sky bridges. There's even a cosy, two-seater honeymoon sling for inseparable young lovers! You do need to be reasonably fit for this adventure (and its not suitable for under 4 years old), but if you fancy getting up to a little monkey business, this is the place.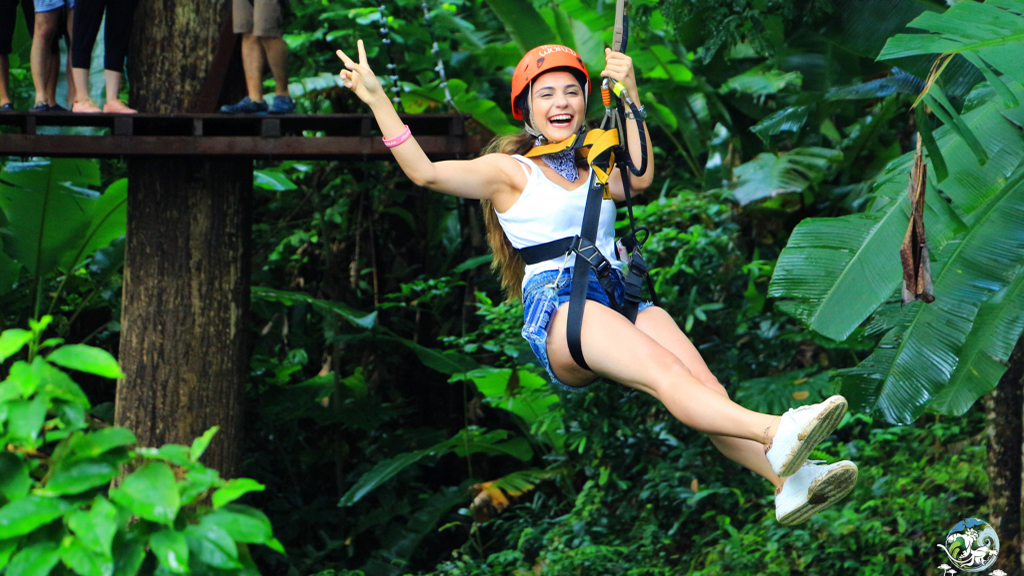 Phuket Elephant Sanctuary
Located in the lush tropical jungles of Phuket's east coast, the sanctuary borders the Khao Phra Thaeo National Park. It is an idyllic retirement home for elephants who have had exhausting lives, either in the logging trade or working in the many elephant trekking companies around Thailand. Morning and afternoon visits offer the chance to spend time among these majestic creatures in their natural habitat. No rides, tricks or shows here, just elephants being elephants.
Koh Samui
Samui Paradise Park Farm
Located in Lipa Noi and covering 20 acres of rainforest, it includes a man-made waterfall, ponds, streams, lush lawns, a farm area and walking trails with pretty rest areas. The impressive mountain and ocean views stretching as far as Koh Samui's offshore islands are a particular highlight here. Look out for macaws, parakeets and a huge variety of native and migratory birds who have made this their home. Visitors can help the friendly guides feed the birds and animals that live in the park and a restaurant serves both Thai and international dishes with flair. This is a lovely day out for families with younger kids.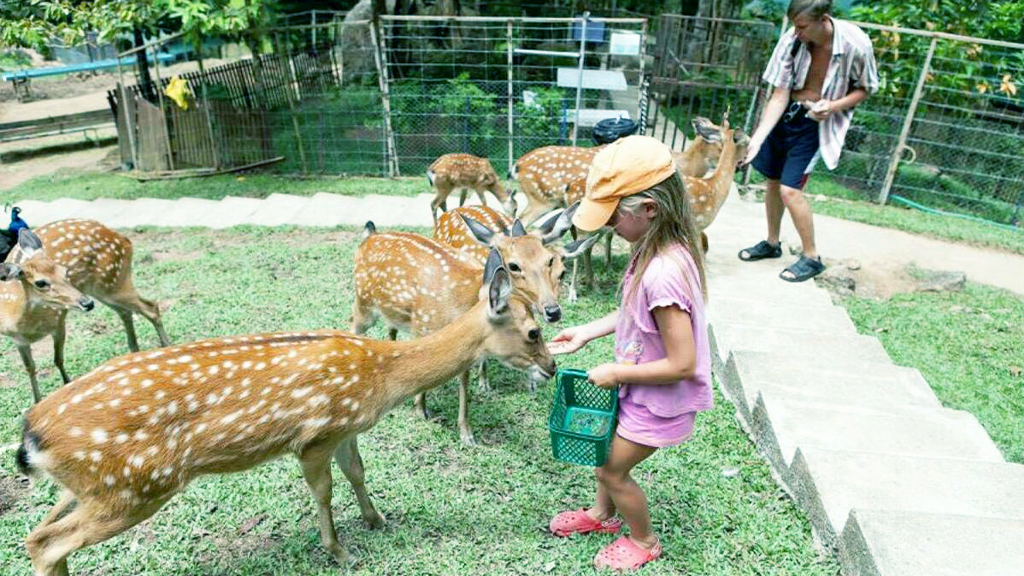 EasyKart
This game zone at Chaweng Lake makes a good pit stop for thrill-seekers. You'll find a beginner go-karting track for children and first-time karters. Plus, there's an 800-metre racing track for experienced drivers, which is designed to make sure racing is fast but safe. They also provide low-speed karts and two-seater karts for children too young to drive by themselves. On both tracks, timing results are automatically printed out after each race.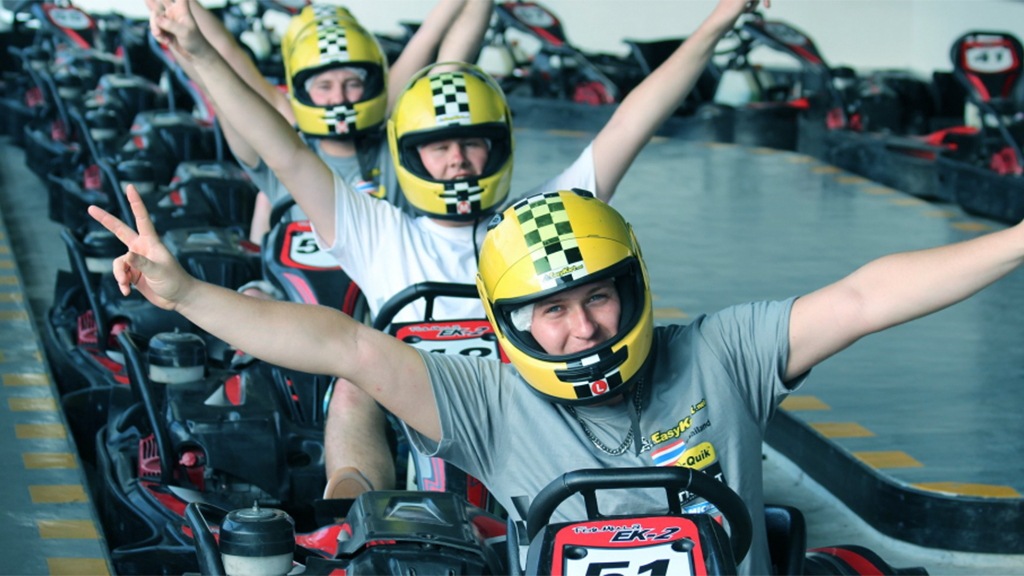 Samui Football Golf
Fun for all ages. Just as its name suggests, football golf combines these two favourite sports in one. Forget woods, irons and putters and just kick a football around this well-tended 18-hole course. The first football golf course in Asia, Samui Football Golf is a top-class course set in a beautiful tropical garden in one of Koh Samui's old coconut plantations. Best to avoid the hottest part of the day, and be sure to take some water along with you. Great, family-friendly fun.
Samui Elephant Sanctuary
This sanctuary focuses on observing retired elephants in their natural habitat. The tours follow a very relaxed programme. It starts with an educational video about the plight of Thailand's working elephants. You are then invited to walk around the sanctuary, help feed the elephants with fruit and vegetables for their breakfast or supper, and watch them socialising, bathing and just doing what elephants do. No circus tricks or elephant rides here, just a privileged opportunity to learn more about these majestic, gentle creatures.
Book an elite haven for an amazing island escape in Phuket or Koh Samui.