Bali is an ideal playground for families of all sizes and ages. From the thrilling surf breaks, beach clubs and recreation parks along the coast. To the dramatic volcanos, waterfalls and serene rice terraces of the tropical hinterland. The island promises an unforgettable journey for both the young and the young-at-heart. Here's some ideas to inspire you for the best holidays in Bali with kids.
Fun & Games
Make a Splash: Waterbom Bali
One thing is for sure, kids love water parks. And with a fabulous range of slides and rides, plus some great dining opportunities, a memorable day out is guaranteed at Waterbom Bali. They are sure to enjoy gentle rides down the Lazy River, or the water cannons and slides of the little kids Funtastic Zone. Heart pumping rides like Climax and Fast and Fierce keeps it exciting for the adults too. Everyone from toddlers to adrenaline junkies will find their happy place in this lush tropical oasis located in the heart of Kuta.
Play Paintball
Prepare to get splattered as you head into the battle fields dressed in camouflage and helmet, armed with an arsenal of colours. A favourite with the young and the young at heart, Bali has some great Paintball set-ups. Try Paintball Canggu, which has several different fields, including The Village – with barricades, bunkers and hidden entrances.
Game On at Shooters
Shooters in Petitenget offers mini golf, axe throwing, giant Jenga, ping pong and a shooting range. Your kids will also enjoy the child-friendly menu of all-time favourites, including burgers, pizza, hot dogs and fairy floss. Meanwhile, you can indulge in cocktails and beers too. Bali with kids is always fun.
Conquer Rapids with Mason Adventures
If your family craves a bit of excitement, how about white-water rafting down the beautiful Ayung River? Soak up the picturesque hinterland scenery, passing waterfalls, terraced rice paddies, rock carvings and swathes of pristine jungle as you navigate the river's twists and turns. Expert guides lead the expedition which includes heart-pumping class 2 and class 3 rapids.
Go-Carting
Gather your squad and get ready to hit the track like a pro. Suitable for those with slightly older kids (you need to be 120cm+), Karting Star Bali Club has an open-air go-kart track in Jimbaran, with a purpose-built 400-meter track that includes exciting features like bridges and tunnels.
Animal Encounters
Mason Elephant Safari Park
Calling all animal lovers! A beautiful sanctuary for rescued elephants from Sumatra, the multiple award-winning Mason Elephant Safari Park invites you to get up close and personal with these gentle giants. With opportunities for hand feeding, family photos, and even bathing with the elephants, this is a memorable adventure. Also, it is a valuable lesson in the importance of conservation, compassion and appreciation for the incredible animals we share the planet with. The park includes an interesting museum and delightful restaurant in a beautiful tropical setting deep in the forests of Bali's hinterland. If you're heading to Bali with kids, this is a must-do.
Bali Bird Park
Step into a world filled with exotic foliage, vibrant colour and the call of the wild. With over 1300 birds of 250 species, the park offers a strong conservation and educational focus. It also provides endless fun and Instagram opportunities. Spot birds of paradise, explore walk through leafy aviaries and visit the walk-in owl breeding facility. There are Komodo dragons too, and a 4D theatre, as well as action-packed shows. Make sure to catch the Basic Instinct show, and watch, spellbound, as magnificent eagles, hawks and owls take flight.
Wildlife Safari: Bali Marine Safari Park
Jump on the safari bus and take a tour through Bali Marine Safari Park. This is where the big cats play, tigers wander, giraffes roam and crocodiles wallow in the mud. Located in 40 hectares of pristine forest, the park is home to 60 species of animals including orangutans, monkeys and hippos. A meal at the magnificent African-inspired Tsavo Lion Restaurant is a must. One of the most unique dining experiences in Bali, only glass windows separate diners from a pride of lions that live amidst the boulders.
Island Discovery
Cycle Tours: Bali Eco Cycling
Imagine spending the morning pedalling through emerald rice terraces, clove plantations, tropical orchards, enchanting villages and vibrant jungles. The Bali Eco Cycling trip starts high in Kintamani, with breakfast overlooking the active volcano of Mount Batur and its scenic crater lake. Then, it's downhill cycling all the way. You will take breaks at a Balinese coffee plantation, and a village temple set in the shade of a giant banyan tree. The journey ends with a delicious Balinese feast overlooking the rice fields.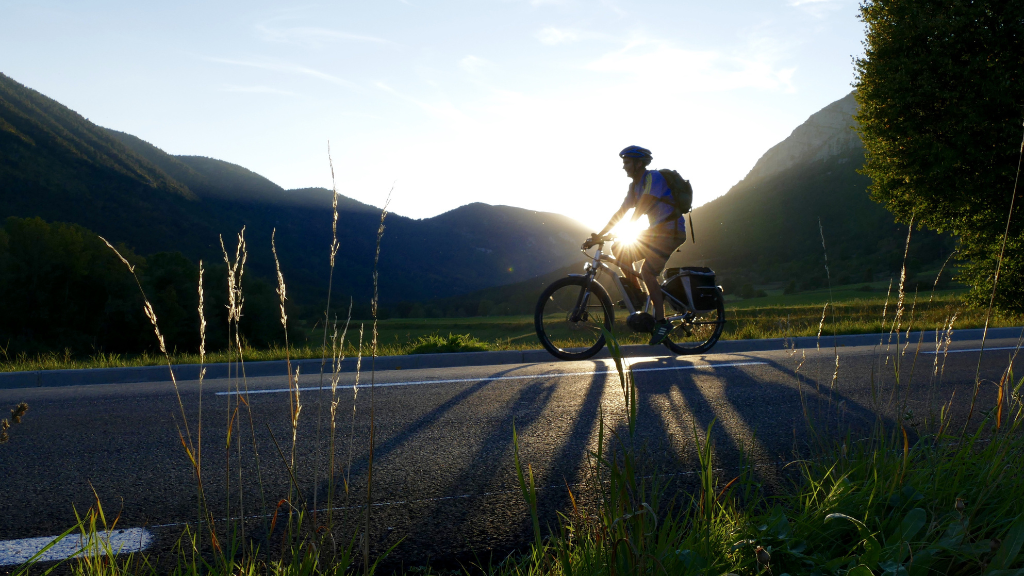 Volcanoes, Waterfalls, and Rice Terraces
With helpful staff and a private driver on hand, staying at an elite haven makes it easy to organise a scenic day trip around Bali's lush interior, customised to your preference. From towering volcanos, to cascading waterfalls, ornate jungle temples and emerald-green terraced rice fields, the memories will last a lifetime. Make sure to stop at one of the swing parks, such as Bali Swing, just outside of Ubud. You can take sensational Instagram-worthy pictures against a picturesque backdrop of a steep tropical ravine here.
Fun for Toddlers
Playtime at Parklife Bali
Nestled amidst the glimmering rice fields of Canggu, Parklife fuses an adventure playground and restaurant, making it an ideal destination for those with toddlers. While you enjoy a meal and glass of wine, the little ones can play. They will love the jungle gym, jumping in the bouncy castle, and building sandcastles in the mini beach area. There's also an outdoor cinema that sets the stage for family movie nights under the stars. Holiday care is available too, so you can drop the kids off for a full or half day of fun-filled activities while you enjoy some adults-only time.
Cultural Pursuits
Chocolate Factory
Perfect for those with a sweet tooth, chocolate-making classes such as those at Krakakoa Chocolate Cafe and Factory are a tasty invitation for all the family to delve into the captivating realm of chocolate making. Krakatoa collaborates with Indonesian farmers to source top-notch cacao beans. Learn the process, from bean to bar as you melt, temper, and mould your very own chocolate bars.
These will then be expertly wrapped as a delightful take away that will bring a smile to everyone's face.
Jewellery-Making Class
Perfect for memorable mother and daughter time, sign up for a Parent/Child Silversmithing Class in Canggu. Here, you can learn the basics of metalsmithing as together you create your own unique piece of silver jewellery.
Balinese cooking class
Learn the secrets of Balinese spices with your villa's private chef, or at one of the island's famous cooking schools. Kids-only classes can be organised or bring the whole family. Most cooking classes start in the vibrant local markets to shop for ingredients. You will then learn how to prepare traditional delights including spice pastes like bumbu Bali, and fragrant dishes like pepes ikan (grilled fish in banana leaf) and sate ayam (chicken satay).
Family-Friendly Beach Clubs
With a string of dramatic limestone cliffs giving way to palm fringed beaches, Bali has long drawn surfers and sun seekers. These days it's also home to vibrant beach clubs, some of which are ideal for families. Located in serene Gianyar, on the southeast coast, head to Flamingo Beach Club. It lets you relax and unwind in a poolside cabana, while the kids dive headfirst into an awesome activity line-up that includes yoga sessions, face painting, horse riding, flamingo floaties, and even foam parties.
Fancy some adults-only time to work on your tan and work through a tasty menu of cocktails and international cuisine? Drop the kids off at the Cubby House Kids Club at Finns Recreation Club, Canggu. You can then settle into a daybed overlooking the sparkling Indian Ocean at Finns Beach Club. Tailor-made for kids aged 2-12, the Cubby House has an arts and crafts zone, Wii games, movies and dress ups, plus a healthy kids' menu. For more family fun, Splash Water Park, Bounce Trampoline Centre and Strike Ten Pin Bowling are also located here.
The Villa Life
Forget squeezing the whole clan into a hotel room, staying in a Bali villa provides the perfect balance of comfort, space, and privacy. All Elite Havens luxury villas are well-equipped for families including highchairs and cots for little ones, while any specialty items you may require can also be organised on request. Each villa has a pool for lounging around, and many have beautiful lawns to play on. Our private villa chefs can prepare tasty kids' meals that will tempt even the fussiest of eaters – not to mention wonderful Balinese or international inspired gourmet feasts for adults! Another benefit of staying in a luxury Bali villa is having friendly staff on hand to help keep an eye on the little ones. Babysitting services can be organised too. Which means you can head out to try the hottest new restaurant or bar in town, knowing the children are safe at home in the villa.
Whether you wish to discover water parks, enjoy unique animal encounters, or explore the island, the Elite Concierge service is on hand to make bookings and create itineraries for all the family to enjoy. And as your days in Bali wind down, imagine returning to your private haven – a luxury villa where your family can relax, unwind, and relive the day's adventures in sheer comfort and style. Bali with kids never sounded more fun.
If you're longing for a stress-free family vacation, get inspired by our hand-picked selection of family-friendly villas in Bali and plan your next staycation now.