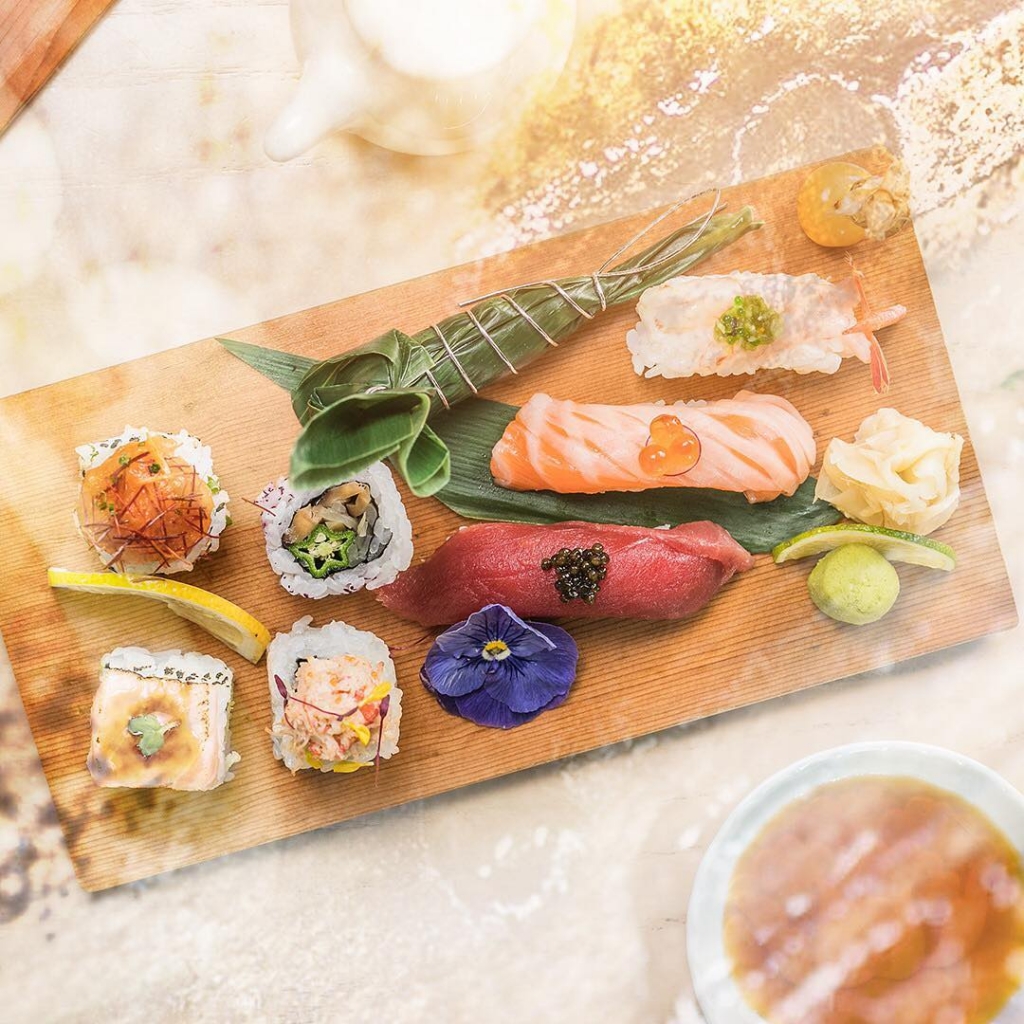 You have to love a cuisine that managed to invent another flavor. Umami refers to that extra layer of deliciousness that defies description.
Japanese food has infiltrated the far corners of the world, satiating our interest as well as our appetites. Read on to discover Japanese restaurants and places to order sushi in Bali, Indonesia.
Sake no Hana may be new in Bali but they come with a serious reputation in other parts of the world, most notably in London's fashionable Mayfair. Described as contemporary Japanese, Sake no Hana's Executive Chef travelled from London to create this menu and it is filled with temptation and flavor. From their signature menus, which offer exotic imports like Kobe beef, Hamachi sashimi and Alaskan king crab, to bento boxes to a scale of signature menus, this is worth the splurge.
Overlooking the sparkling new daytime destination, Omnia, on the Uluwatu coast, Sake no Hana is filled with light by day. At night, as the club closes, it becomes a sophisticated destination restaurant. With a refreshingly different menu of bespoke cocktails alongside some wonderful wine and sake selections, Sake no Hana adds sophisticated new flavours to Uluwatu.
Top tip: leave room for desserts, which are beautiful, creative and delicious.
Ryoshi's owner, Sagon Togasa, opened his first Ryoshi in Seminyak to house his two great loves; sushi and jazz. It still does that and more. With Ryoshi now in Sanur, Ubud and offering welcome respite to shoppers in Galleria, the menu has expanded alongside the empire.
At heart is the sushi window, with chefs slicing sushi and sashimi to order, fresh seafood is also part of the philosophy. There are grills, braises and rice bowls. A range of delicious kushiyaki, grilled food on sticks, and some delicious vegetarian options.
Agadashi tofu is a hit here as is the Japanese steak, the traditional fried chicken and steaming bowls of udon with your choice of toppings. Best of all it's ultimately affordable.
Top tip: Monday night is the most popular night as the jazz is always world class, head upstairs and take a seat in the restaurant or hang out at the bar.
When Tokyo meets Bondi, you have Sushimi.