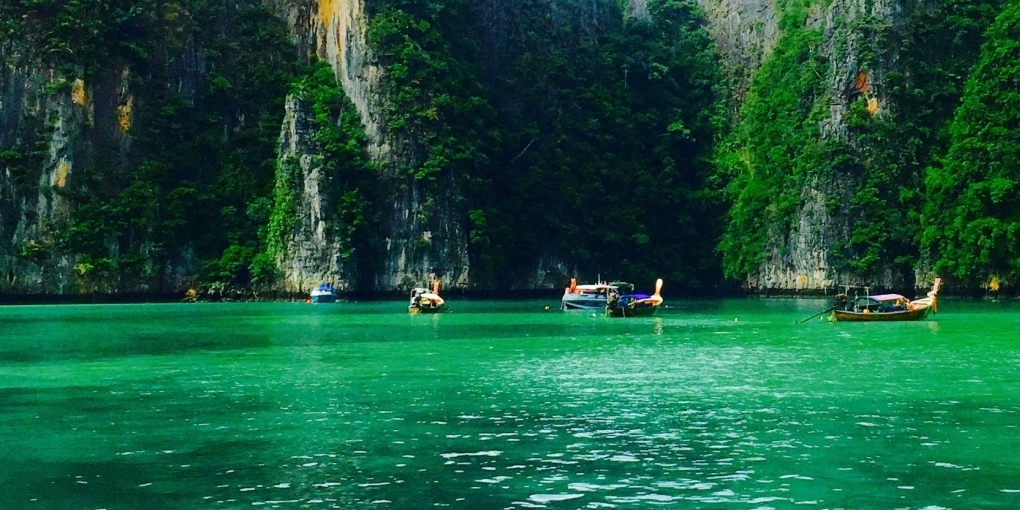 Between Phuket Island and Krabi on Thailand's mainland is a remarkable 400-square kilometre inlet known as Phang Nga Bay. Named after the indigenous people (pangan) of the Malay Peninsula and its surrounding islands, the province of Phang Nga is rich with stories of pirates, sea-gypsies and Malay fisherman dating back hundreds of years. Many people of Phang Nga still maintain the humble, traditional way of life of their forefathers, pulling fresh lobsters from the sea to sell in Phuket, whilst others have embraced the area's growing tourist trade and now work as guides.
While Phang Nga Bay is rich in folklore, it is most widely famed for the hauntingly beautiful limestone karsts that jut out of the sea, many resembling unfinished clay vessels upon a potter's wheel. These colourful islets with their toupees of lush tropical vegetation were carved out over millions of years, and now host some of the world's most spectacular sea caves, along with Thailand's largest mangrove reserve.
SIGHTS
The unbelievably emerald-green waters of Phang Nga Bay are a delight to explore in a traditional long-tailed fishing boat, canoe, kayak or speedboat. Here are some of our personal favourites for when it comes time to plan your visit to this natural wonderland.
James Bond Island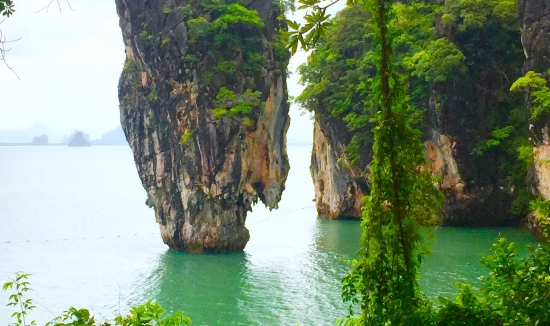 Featured in the James Bond films, The Man with the Golden Gun (1974) and Tomorrow Never Dies (1997), the sight commonly referred to as 'James Bond Island' is also called Koh Tapu.
Here one can pace the twenty steps made famous by the suspenseful duel scene starring Roger Moore, or venture along a shaded path past an enormous limestone fissure to a smoothed-out sea cave that opens to breath-taking views of the Andaman Sea. Two small beaches line its shores and offer a great place to burrow in the golden sands while oohing over the marvellous scenery.
Limestone Caves and Hongs
Many tour operators provide the opportunity to explore the countless limestone caves and hongs (rooms) of Phang Nga Bay. The best way to witness these extraordinary natural wonders is by canoe, where local guides leisurely paddle one into vast cave systems littered with stalagmites and stalactites. These skeletons, created by a build-up of calcium carbonate, are visually stunning, especially when contrasted with the lush tropical backdrops that glow during the day.