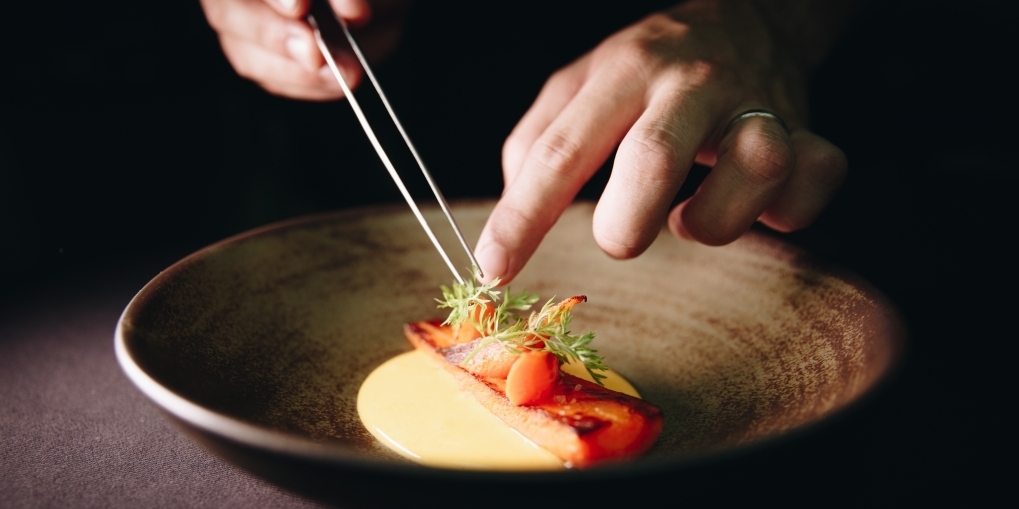 While the Thai capital of Bangkok is a globally recognised dining destination that's on the verge of getting its own Michelin star guide, Phuket is no slouch when it comes to delicious and daring food either. The island's rich culinary heritage can be traced back to the diverse tastes that flourished from the waves of migrant arrivals from across Asia in days past to its current status as one of the top resort islands in Asia.
Some truly talented chefs from Thailand and around the world have added their own creative flavours, colour and panache to the Phuket dining scene. Be sure to try some of these standout dishes at Phuket's best restaurants if you haven't already!
The idea behind every dish and drink at Bampot is to take local ingredients and apply the best technique for each ingredient, whether Thai or Western style, and pair complementing flavours and textures to end up with a balanced finished dish.
It's all about great food and drinks in a relaxed atmosphere
Chef Jamie Wakeford
Bampot is Scottish Chef Jamie's first solo venture following a career in top kitchens in the UK and Asia.
TRY:
Prawn bon bon, screen curry foam
Duck, pistachio, pickled local jubjube
Crab tagliatelle, yellow curry, basil
COCKTAILS?
The Tamarind and Cardamom Smash with Chalong Bay rum, tamarind, cardamom and lime reflects Bampot's whimsical approach.
With its meticulously presented dishes and unpretentious style, Bampot has become a foodie favourite since it opened near Bang Tao Beach.
Stepping into Suay restaurant in Phuket Town is like entering the home of a friend, with its low-key and welcoming style providing a subtle backdrop to the sensational fusion food that's about to be served.
Created by Chef Tammasak Chootong, known by many as Chef Noi, Suay means "beautiful" in Thai and his dishes have earned him renown not only for beautiful presentation but for his bold and sassy balance of flavours.
SIGNATURE DISHES:
Crab curry quiche Lorraine (where he adds a bit of Thai zest to the timeless comfort dish)
Bite-sized Foie gras with tamarind and lemongrass dressing,