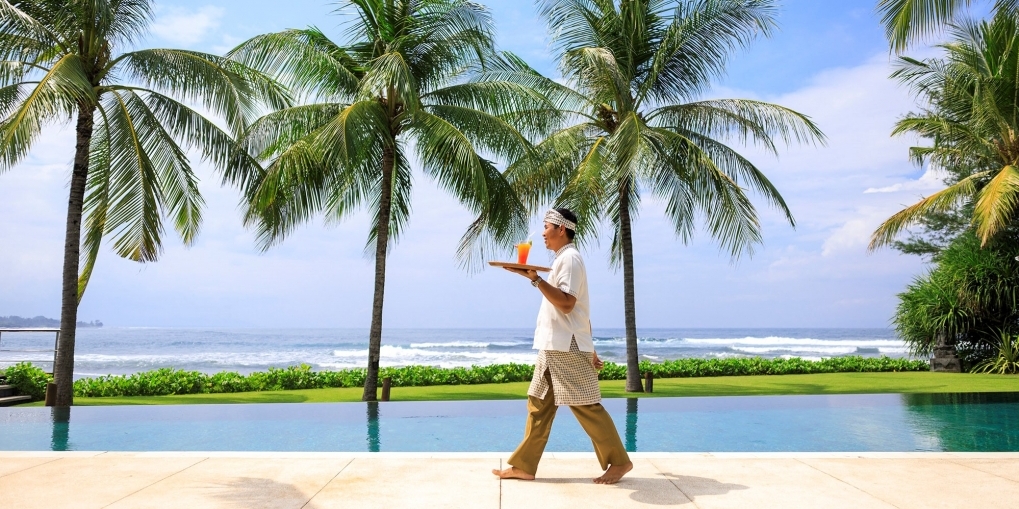 Its easy to be seduced by the glamour of southern Bali with its trendy restaurants and uber-cool beach clubs, but if you have something a little quieter in mind for your Bali holiday, the pristine Sunrise Coast on the island's eastern shores has a charm all its own.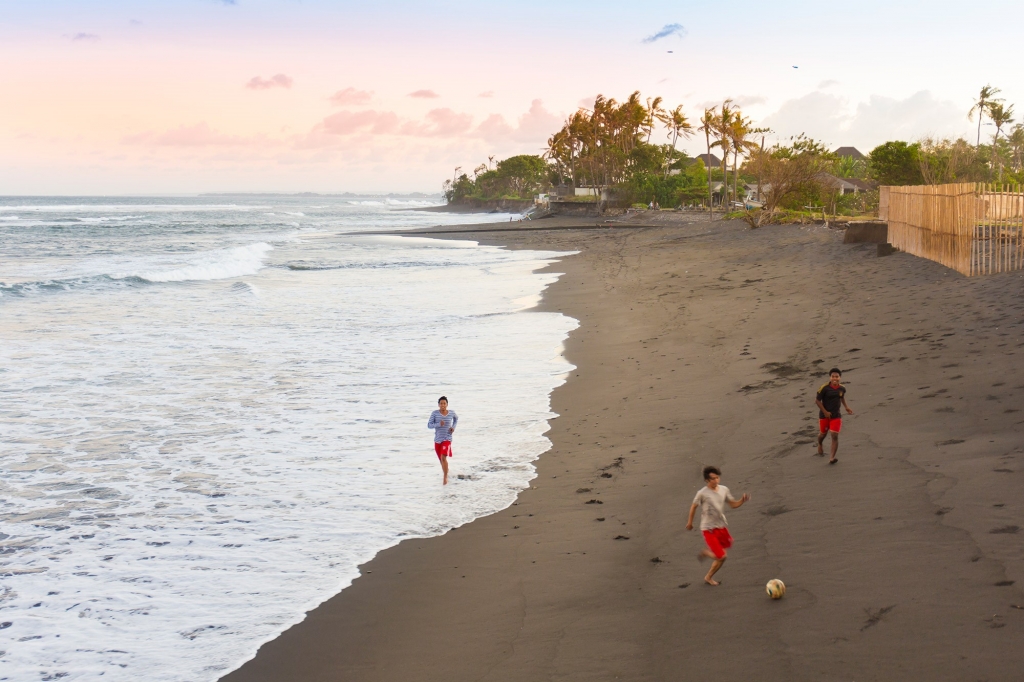 Peaceful coastal villages nestle amidst banana plantations, lush green rice fields and exotic palm-fringed black sand beaches. A trio of volcanos looming in the distance make the most stunning of backdrops, especially when bathed in the pearly pink light of a Bali sunrise.
TOP THINGS TO DO
The atmospheric seaside town of Candidasa is situated mid-way up the east coast just 60km from the airport. Local art shops sell paintings, handicrafts and wood carvings, while casual open-air restaurants are strung along the shore, some with candle-lit tables right on the beach. Make sure to check out the main temple with a dreamy location on the edge of a lotus-filled lagoon.
Adventure-seekers can trek to the top of Mount Agung – the island's highest peak, while water enthusiasts can explore Bali's best dive sites, such as the HMS Liberty Wreck. Adrenalin junkies can get their kicks on a shark dive, or glide through the water with manta rays. The cool waters of Tirta Gangga, an elaborate water palace tucked into the nearby hills, makes a gentler respite with its spring fed pools and water fountains carved from stone.
A few kilometers inland from Candidasa, the 700-year-old walled village of Tenganan is home to the Bali Aga, the island's first inhabitants. It is quite a cultural attraction these days, but still provides a fascinating glimpse into a traditional way of life and is justly famed for its beautiful ikat weavings.
The small coastal village of Jasri is home to Charly's chocolate factory. You won't find Willy Wonka, but you will find delicious chocolate (try the Narkabo dark chocolate nibbles) and great photo opportunities thanks to a quirky assortment of cone-shaped bamboo houses clustered in a grove of coconut palms right on the beach. Nearby, a bumpy dirt road winds through verdant forest to emerge at Pasir Putih (white sand) rightly crowned as Bali's most beautiful beach. Bathe in the turquoise sea, soak up the rays from a deckchair and indulge in fresh fish for lunch, barbecued right in front of you.