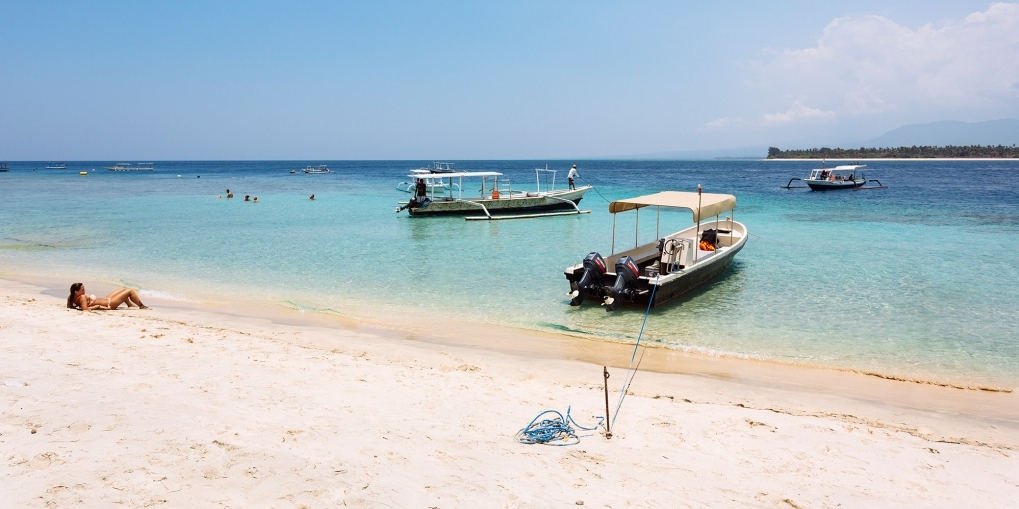 Dreaming of a tropical holiday to cleanse your mind and body from stress, chemicals and environmental toxins? Thanks to the runaway success of 'Eat Pray Love', everyone associates Bali with yoga retreats, soul-searching and D.I.Y. detox.
But what about its more secluded neighbor island Lombok? In many ways, this lush evergreen landscape with its pristine white-sand beaches is even better! Crack open a coconut and drink to a healthy holiday paradise found.
Take a look at these tips for choosing the right accommodations, nutrition programs, fitness activities and spa treatments to create your unique wellness vacation in Lombok.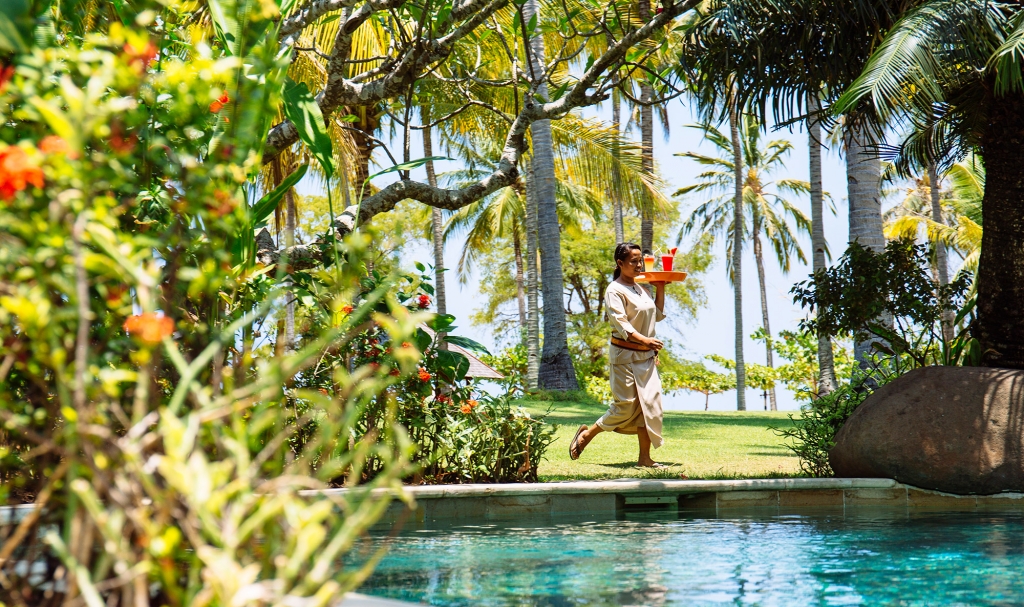 Located on picture-perfect Sira Beach on the north shore of Lombok, The Anandita has all the elements for a healthy holiday. This private sea-front villa has four luxurious bedroom suites, sprawling grounds, private swimming pool, a deserted white-sand beach and attentive staff at your service.
Healthy Hydration
Hydration is key. Drink a half liter of water when you wake up and at least three liters throughout the day. The heat and humidity can easily dehydrate you – especially when you're active.
Try Jamu, a traditional Indonesian healing and detoxifying drink used to cure everything from weight gain to flu. All you need is a shot-glass-sized serving. The main ingredient is turmeric, whose powerful healing properties include helping your liver with the detoxifying process. Make a trip to the attractive Tanjung Traditional Market to buy some fresh or powdered turmeric to add to any drink.
Avocado-banana juice is an excellent power boost. The healthy fats in avocado help you to slim down while banana fights against bloating. Remember to order your fresh fruit juice without sugar, as it's normally added.
Sip on a young coconut while watching the sunset. It goes without saying, fruity cocktails are a no-go during detox. Coconut water is a delicious refreshing drink packed with vitamins and minerals.
Island Nutrition
Good news! You don't have to restrict yourself to a juice-only fast during your healthy tropical getaway.
As any D.I.Y. detox-er already knows, short-term low-calorie cleanses are not successful programs for detoxification and long-term weight loss, as they can rob your body of vital nutrients and cause you to lose weight through fluid rather than fat loss.