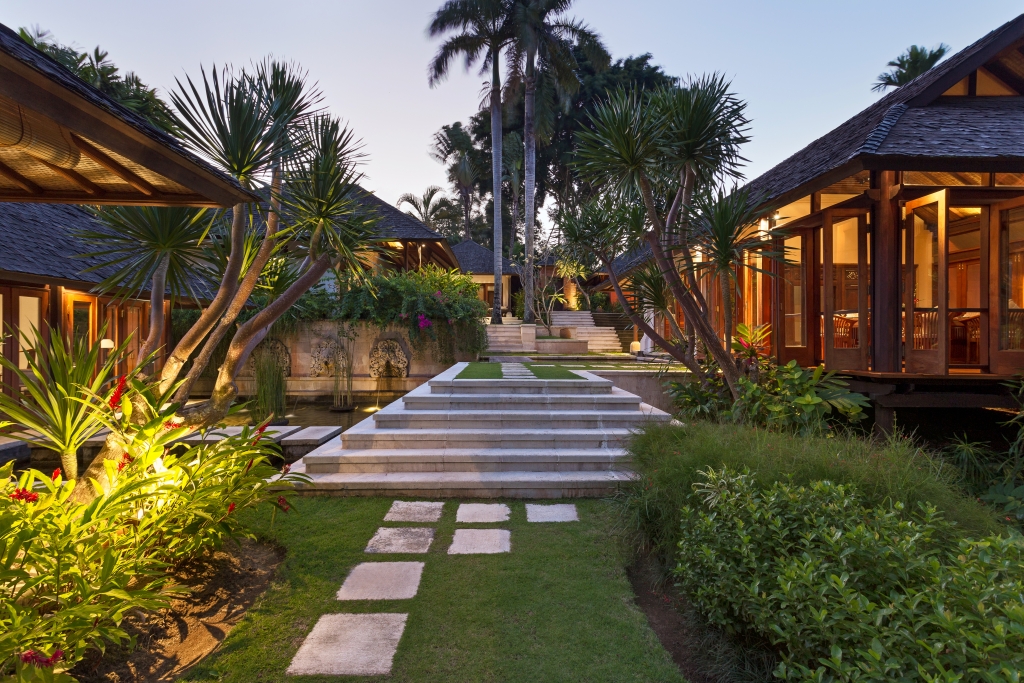 Villa Pangi Gita is a breathtaking space in the middle of Canggu, Bali. The villa exudes a peaceful, almost spiritual and comforting warmth. Entering through ornately carved doors into a completely private and cool tropical garden, all you can hear is the tinkle of water and the birds high in the bordering rainforest canopy. Ironwood-shingled roofs and traditional local decor contribute to the quintessential Balinese vibe, which is found in every imaginable touch – from the charming hospitality of the villa staff to the amazing food presented by a dedicated Chef.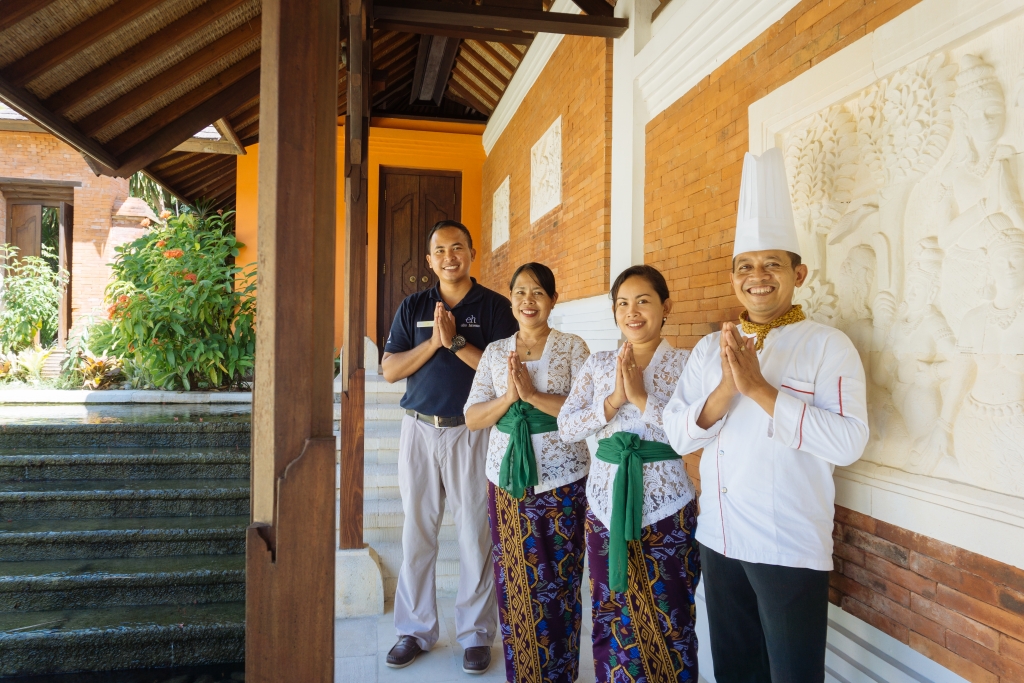 We sat down with Elisa Herup, one of its owners, for a unique insider's perspective of the wondrous space.
Elite Havens: Hi, Elisa. What makes your villa unique?
Elisa Herup: The amazing, exotic, large garden, nature's sound of stillness (the flowing river, chirping birds, crickets, etc.), the warm staff and the villa's beautiful authentic Balinese design.
EH: What should guests expect when they stay here – outside the norm of other villa experiences?
Elisa: That they actually do not want to leave the villa!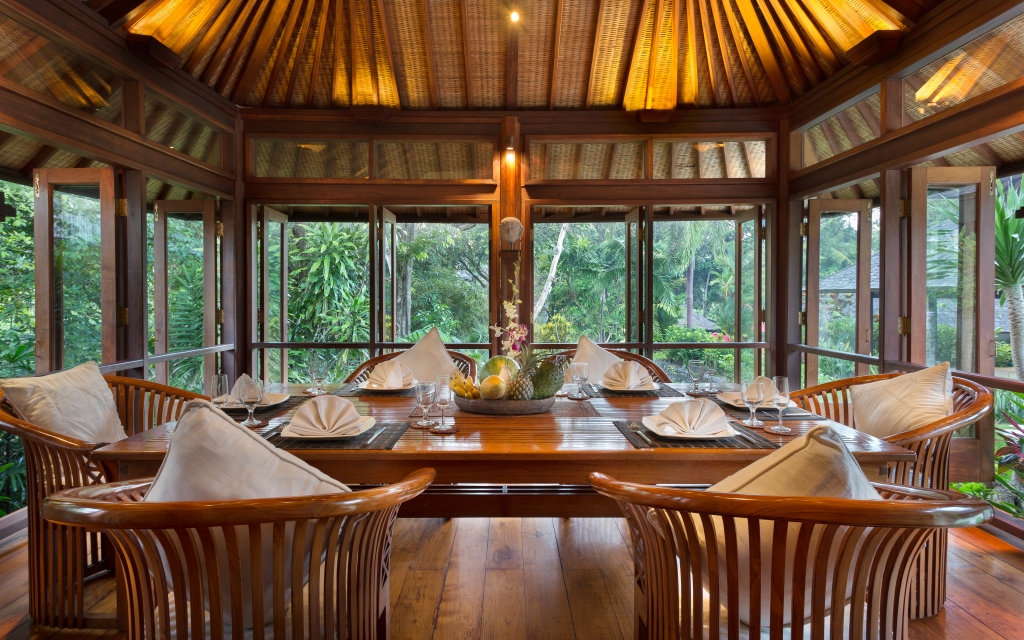 EH: What can you tell me about your team here? What makes them special?
Elisa: They are family. They have all been here for many years – many of them since the beginning. We also have the best and kindest chef.
EH: Can you tell us a bit about yourself?
Elisa: We are three Danish families – one of the families lives in Switzerland – who own the villa and share a common love for Bali, the Balinese people and Villa Pangi Gita.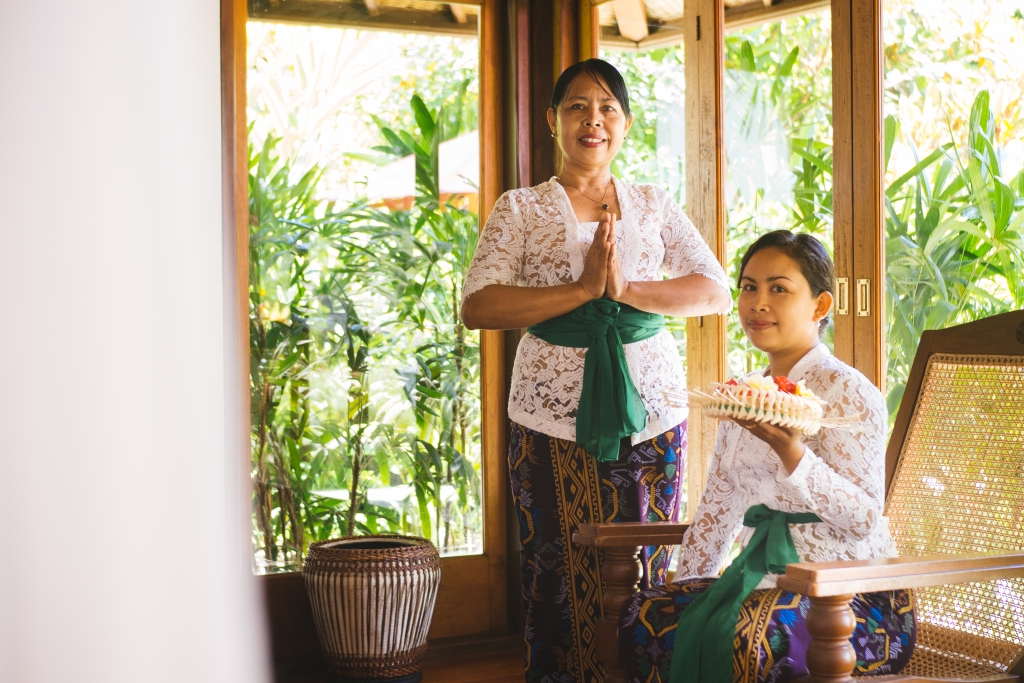 EH: Why did you build this luxury villa?
Elisa: We fell in love with Bali and everything Balinese, many moons ago, and wanted to build a house in the rice paddies out of respect for the local community. The house is designed by the same architect who also designed the Four Seasons Hotel in Bali. He wanted to build a 6-star villa-resort, which resembles Balinese family tradition of having several houses/bungalows within a compound, for all members of the family.
EH: How long did the process of building it take?
Elisa: Planning the design and garden layout took two years and building the house another two years,