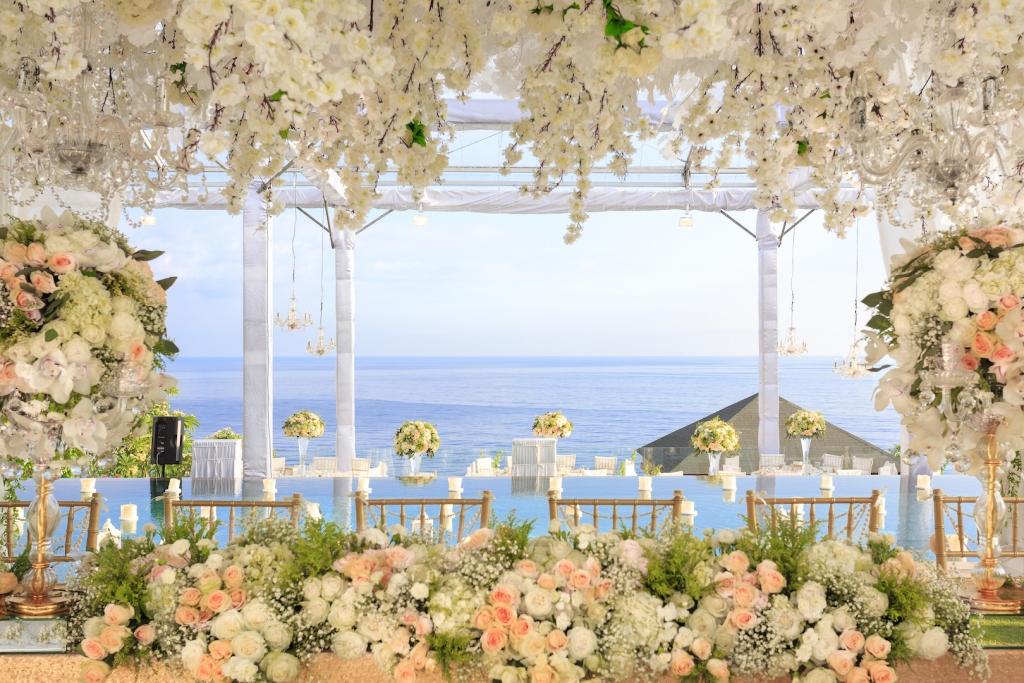 Romantic and exotic Bali is an inviting island for destination weddings, where dreams of saying 'I do' with an ocean view come true.
These luxury Bali villas set on dramatic cliff-tops and exclusive beach-fronts are the best sea view event venues you'll find.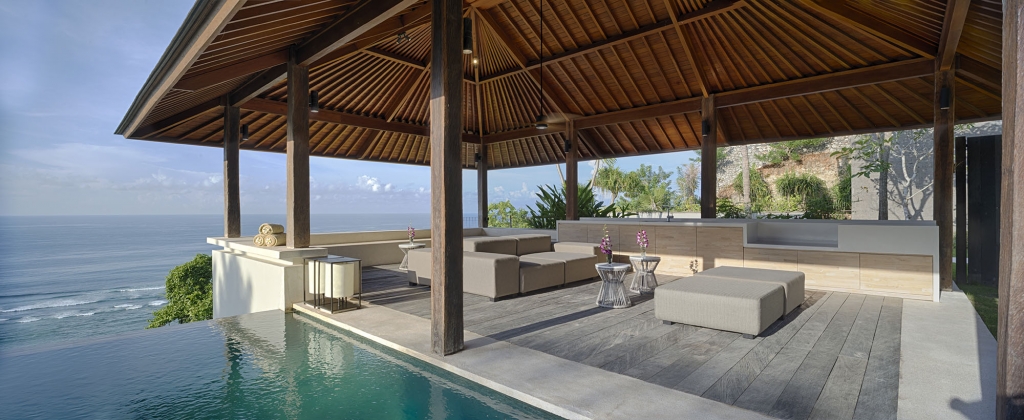 Sohamsa Ocean Estate
Perched on the towering cliffs above Pandawa Beach on the southern tip of Bali, Sohamsa Ocean Estate is coveted by brides-to-be for its contemporary style and sweeping sea views.
With a grand entrance, spacious courtyard and gorgeous backdrop, this pair of villas is perfectly set up for an idyllic outdoor wedding.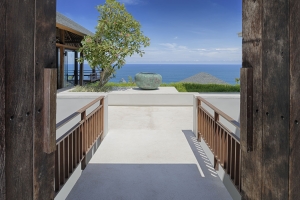 At Villa Soham, the view is complimented by a 22-metre infinity pool and cliff-edge balé pavilion which works as a covered dining area, lounge or dance floor.
Next door Villa Hamsa is as convenient as can be for VIP guests to stay on-site, but in their own separate villa. It can also serve as a lavish behind-the-scenes dressing room on the big day.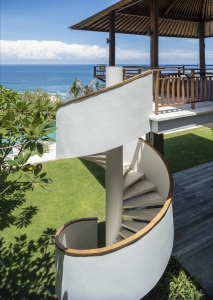 Five-bedroom Villa Soham and four-bedroom Villa Hamsa host 50 people for seated events and can accommodate up to 22 overnight guests.
The multi-tiered property is landscaped with tidy lawns, lotus ponds, lush greenery and understated blooms to create an unbelievably romantic setting for a ceremony and reception. Adding your own wedding flowers and event décor is of course welcome.
Dusk heralds a 'magic hour' for photos in the villa's indoor-outdoor spaces (and picturesque white sand Pandawa Beach is only a two-kilometre drive away, so zipping down to the beach for some shots there is an option too).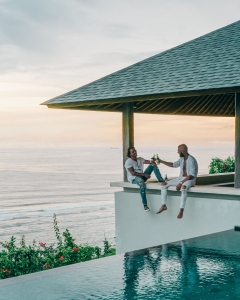 Weather remains sultry into the evening, and the whole venue is beautifully lit at night. Additional party lights and sound equipment can be brought in as needed. Both villas have high-speed WIFI, PABX room-to-room phone system, Sonos sound system and behind-the-scenes staff areas.
We can recommend expert event organisers, florists, decorators and caterers, so you can focus on relaxing and celebrating with your guests.
Before and after your special event, a personal team of villa staff are on hand to help ensure that you enjoy a worry-free wedding. Another bonus of staying at Sohamsa Ocean Estate for your wedding are its wellness facilities – a large gym,