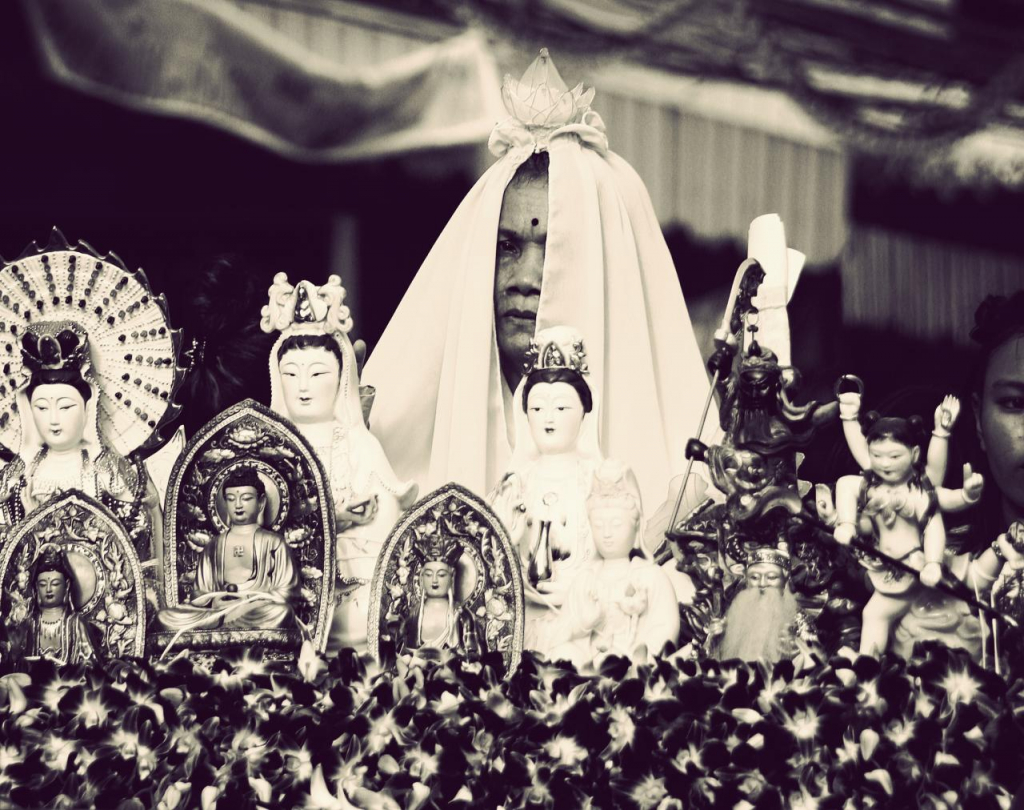 Festivals provide an interesting peek into the local culture, and Phuket's Vegetarian Festival is no exception. Also known as Nine Emperor God Festival or Jia Chai, it falls in the ninth lunar month of the Chinese calendar. Thailand and exoticism go hand-in-hand, and this Taoist festival is celebrated with a unique zeal here. Each shrine is extensively cleaned, in anticipation of the festival and giant Go Teng poles are raised on the first day (to be lowered after the last) symbolically to allow the Jade Emperor and other Nine Emperors to come down from the heavens and walk the earth again.
Rules of the Festival
The name may have you believing that it is a food festival showcasing vegetarian delights. Though the streets are lined on both sides with hawkers selling vegetarian fare, it is not the highlight of the festival. Instead, it marks a period where devotees are expected to follow ten strict rules, and observe abstainance from meat, alcohol, sex, and other stimulants. The locals believe that following these rules allows them to achieve a greater level of spirituality, and is a way of honouring the Gods.
Processions
However, the festival is not celebrated behind closed doors. Like many things Thai, this too is a boisterous public celebration, and one not for the faint-hearted. The Vegetarian Festival in Phuket involves processions wherein devotees perform self mutilation and all other kinds of torture on themselves to shift ill-luck and evil from other worshipers onto themselves. They believe that by doing so, they can bring good luck to the community.
Expect vibrant and chaotic processions, with firecrackers being thrown around, lion dances, and coal-walking. You may find people with their cheeks pierced with spears, knives and other paraphernalia.