Villa on View.
A glimpse of our elite portfolio. Outstanding villas, chalets and holiday homes for your next luxury holiday.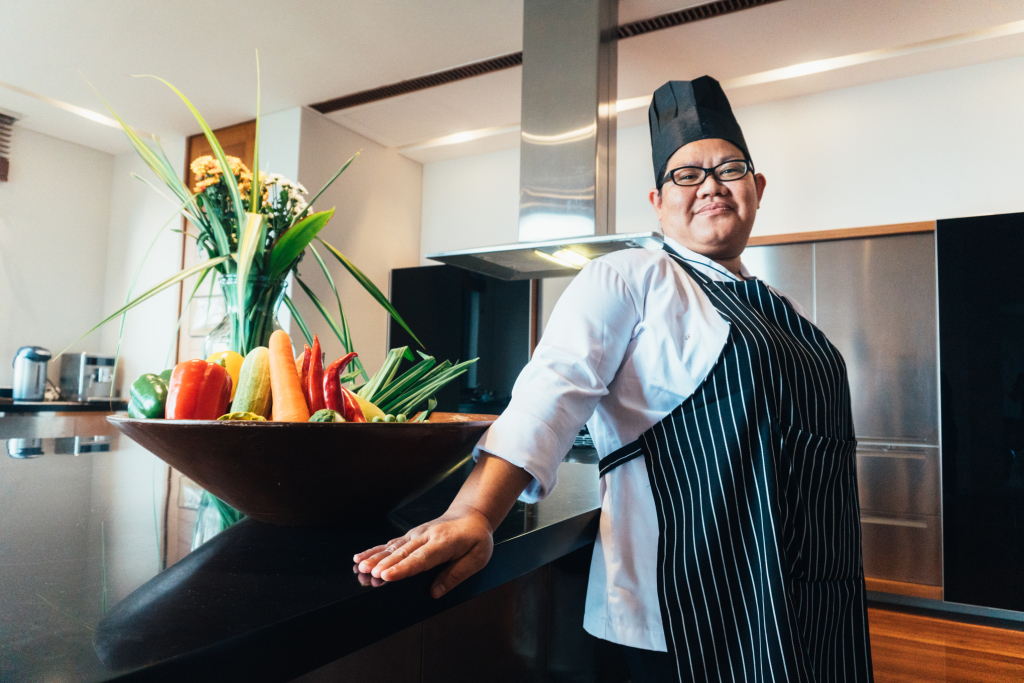 Designed by Paris-based architect Arte Charpentier, Villa Minh is a six-bedroom villa with breathtaking ocean views. Many of Phuket's sights are within easy reach, just between the Kamala and Patong beaches. Perched on a hillside, Minh has been built to preserve its gorgeous coastal setting.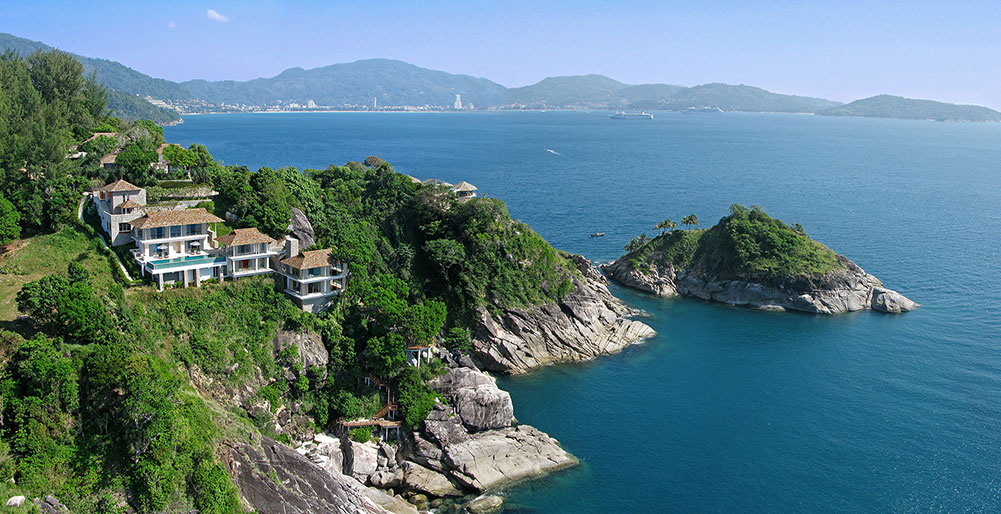 The bedrooms are magnificently decorated and connected both by stairs and a lift. The villa's lavish living areas are accentuated by art and antiques. The 17.5 metre pool with built-in jacuzzi is illuminated by the beautiful night sky. You'll want to restore your senses in the spa room and luxuriate in the wonderful living pavilions.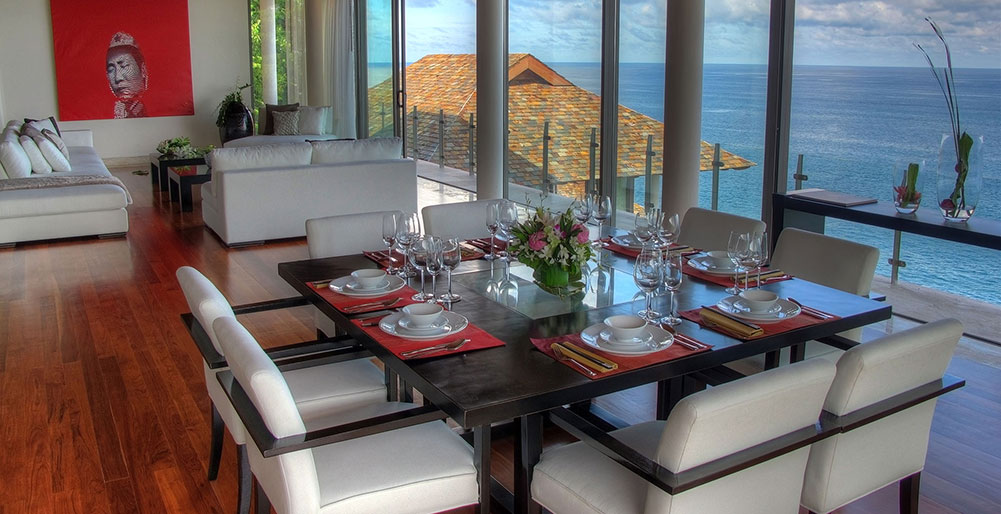 Villa Minh is perfect for entertaining, whether for a casual barbecue or a formal dinner. We sat down with Chef Thietan to get a glimpse into what goes on in the kitchen.
Elite Havens: Hi, Chef, can you tell me what you're currently making?
Chef El: Spicy Pomelo Salad. We will also make Panang Curry. Chili paste is very important for Panang Curry and we make chili paste too.
EH: Please tell me about yourself.
CE: I am El and I am the chef of Villa Minh.
EH: How long have you been cooking?
CE: For 15 years.
EH: How did you start cooking?
CE: At first, I was not a chef. I used to help the chef in food preparation and presentation and that's how I learned to cook.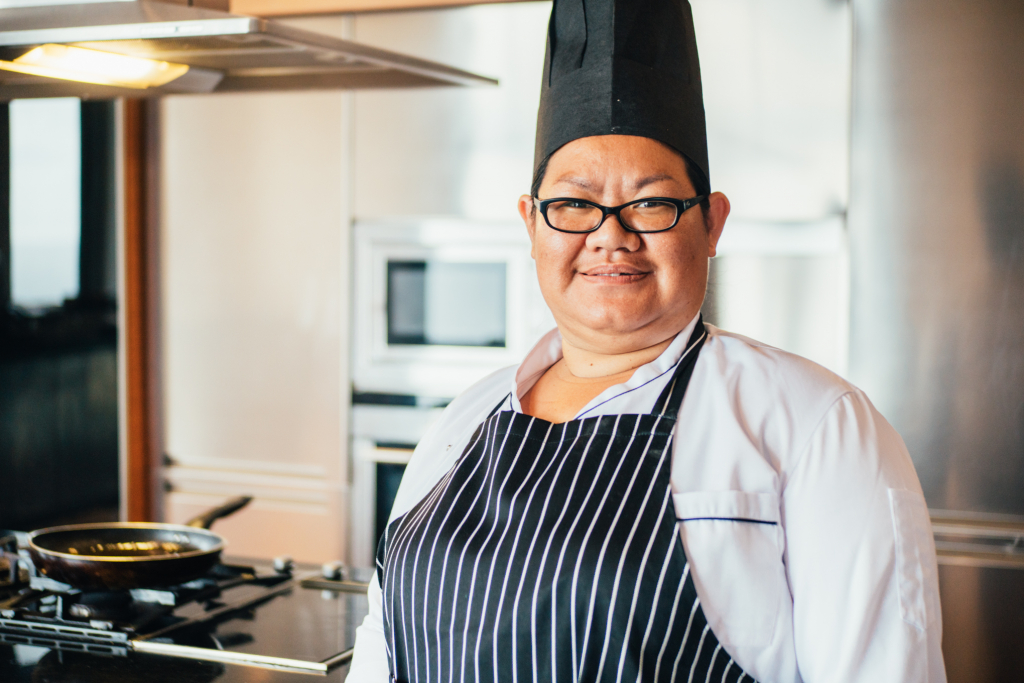 EH: And how did you become the chef here?
CE: A friend recommended me.
EH: And what do you love to cook? Is there a particular dish that you love to cook?
CE: Pad Thai. I've received a lot of compliments from my guests. They say my Pad Thai is not too spicy and it is unique.
EH: Ok. And what else do you like to cook?
CE: Pineapple fried rice. I like to put in a lot of ingredients so there's a combination of sour, sweet and spicy flavors. That is a typical traditional Thai flavor combination. Some of the other chefs adjust the taste for foreigners. I like to stick to the authentic taste. But I can adjust the spice level for our foreign guests.