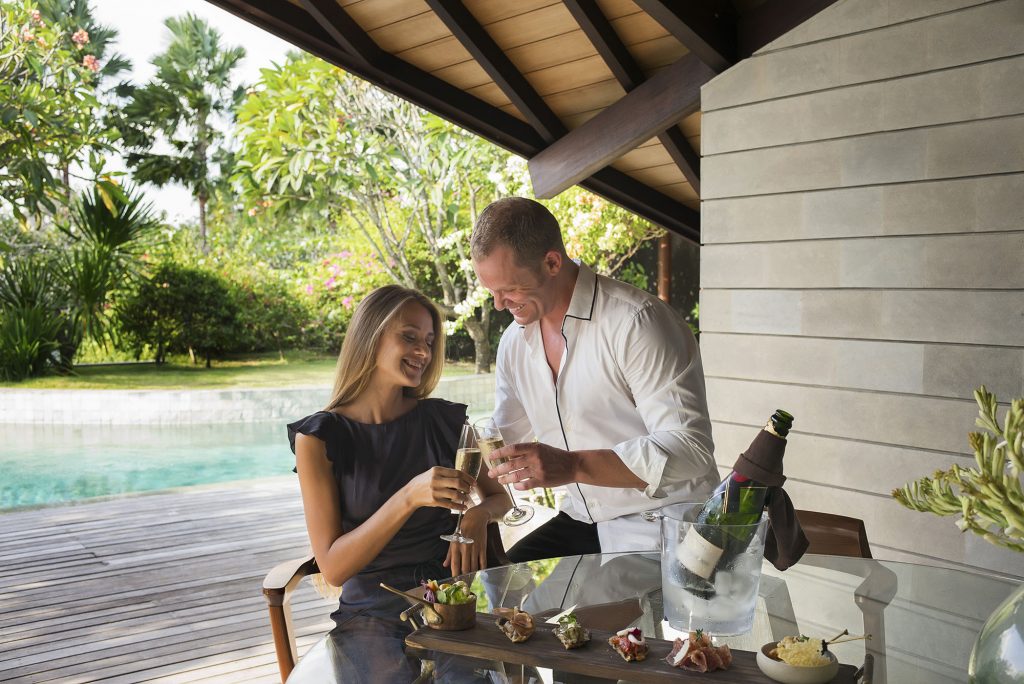 The ideal honeymoon escape includes a sanctuary, a snug and divine welcoming space to celebrate, relax and appreciate your love in complete privacy. The Layar, located in the heart of Seminyak, hosts the perfect honeymoon villas, right on the doorstep of world-famous restaurants, beach clubs, shopping and surf. Stay in and soak up Bali's sun-kissed tropical ambience in your private pool, or mingle with fellow holiday-makers in this l'eldorado touristique.
Imagine your perfect honeymoon in paradise
A romantic path draws you into the quiet and peaceful heart of The Layar. Pass through lush manicured lawns and fragrant frangipani trees resplendent with exotic red lanterns framing the entrance to your villa hideaway. It's the first welcome into a perfect honeymoon setting.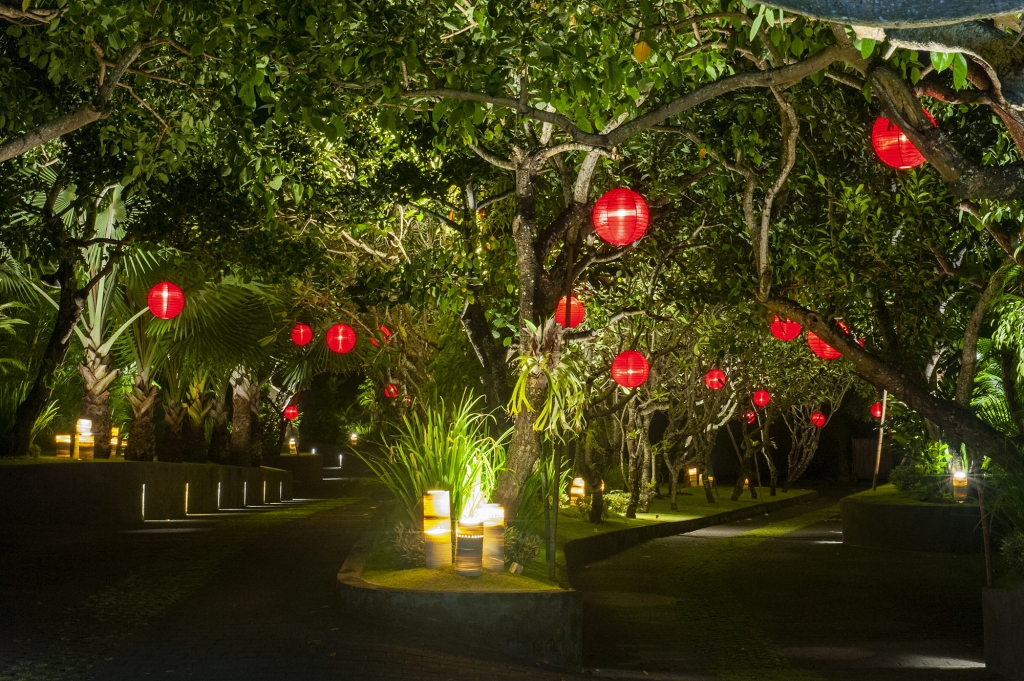 Stepping inside your private one-bedroom villa, the first thing you notice is its outstanding design. Each villa's slanted ironwood-shingle roof frames a larger space which houses the living and dining quarters.