A great meal or restaurant experience can evoke memories of a wonderful holiday long after you return home. The tastes and textures of exotic ingredients and the heady aromas of dazzling dishes come flooding back. They also bring with them the joys of discovery and other cultures. Let's face it, isn't that one of the main reasons that we travel? Easter may be a Christian holiday celebrated the world over, but April is also a time when many countries across Asia celebrate the start of a New Year. The culinary traditions associated with Easter celebrate new beginnings and so too do those that accompany the start of a New Year in places like Thailand and Sri Lanka. Celebrating Easter in Asia? We have an entire bag full of ideas for you.
As you consider your holiday options, the warm tropical climate of places like Thailand, Indonesia, India and Sri Lanka appeals to the opportunity to relax and recharge. Perhaps to the comfort and privacy of a luxury rental villa, where your staff is ready to welcome you with genuine warmth and hospitality.
Thailand
If you're looking at Thailand, you might be surprised to find that many upscale hotels in popular destinations such as Phuket and Koh Samui celebrate the Easter weekend in a big way. They offer lavish international buffets with entertainment and easter-egg hunts for the young ones.
April in Thailand also means plenty of excitement and anticipation as the Thais celebrate their favourite festival of the year, Songkran or Thai New Year.
During the three-day festivities, Thailand's national culinary treasures such as Pad Thai as well as that gloriously hot and spicy Tom Yum Soup and magical dessert combination of Mango Sticky Rice are popular favourites.
If you're staying in a villa, your chef will proudly prepare 'the very best Pad Thai' you've ever tasted. Thin or wide noodles, crunchy beansprouts, onions, and eggs are stir-fried to perfection in a searing hot wok and served with condiments such as fish sauce, dried shrimp, shallots, and red chilli for the essential flavours. Just add chicken, pork or prawns and a squeeze of fresh Thai lime for the most delicious dish in the Thai culinary lexicon.
And what better to toast the Thai New Year than a 'Thai Margarita'? This famous cocktail is laced with spicy ginger, herby lemongrass, and Thai basil. As they say in Thai 'Sawasdee pee maï,' or Happy New Year!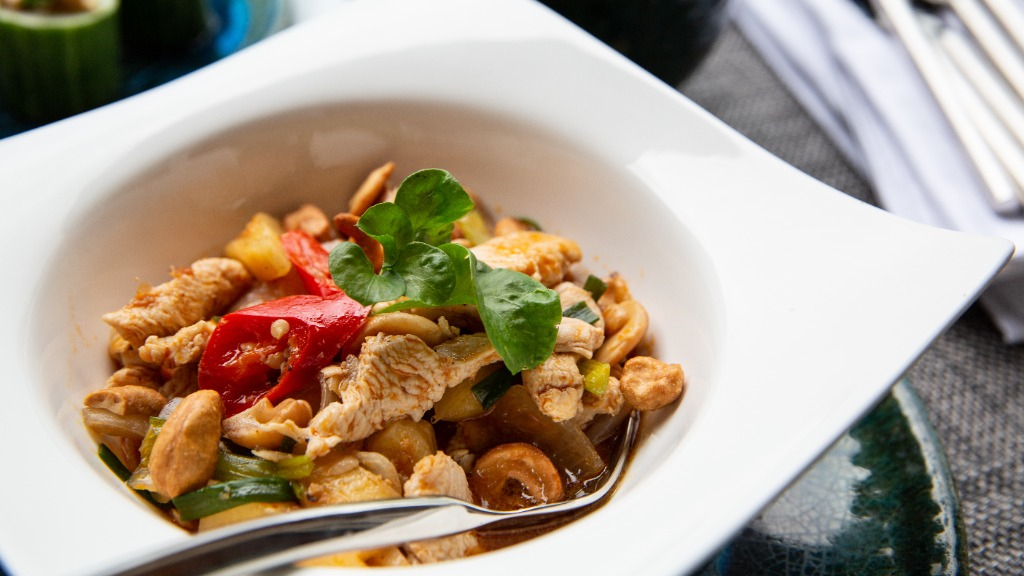 Indonesia
Easter in Asia can also be fun if you head to Bali. This famous Hindu island paradise also gets into the Easter spirit. Upscale resorts from Nusa Dua to Seminyak host bounteous buffets with western and Indonesian delicacies. They promise hours of dining and entertainment for the whole family. Your kids can also look forward to egg decorating workshops and Easter egg hunts.
Alternatively, go local and discover the renowned festive feast, the Indonesian Rijsttafel. If you've opted for a private villa vacation in Bali or its quieter neighbour Lombok, now would be as good a time as any to test the culinary expertise of your private chef and celebrate your Easter vacation with one of the most fantastic food experiences to be found in Southeast Asia.
Served family-style around a large basket of steamed rice, aromatic delicacies such as Sambel be Ikan – seafood salad with lemongrass; Satay; Be Sampi Mebase – Balinese beef rendang, and Kambing Mekuah – lamb stew with cardamom. Sweets such as Dadar Guling – rolled coconut pancakes create memories to last a lifetime.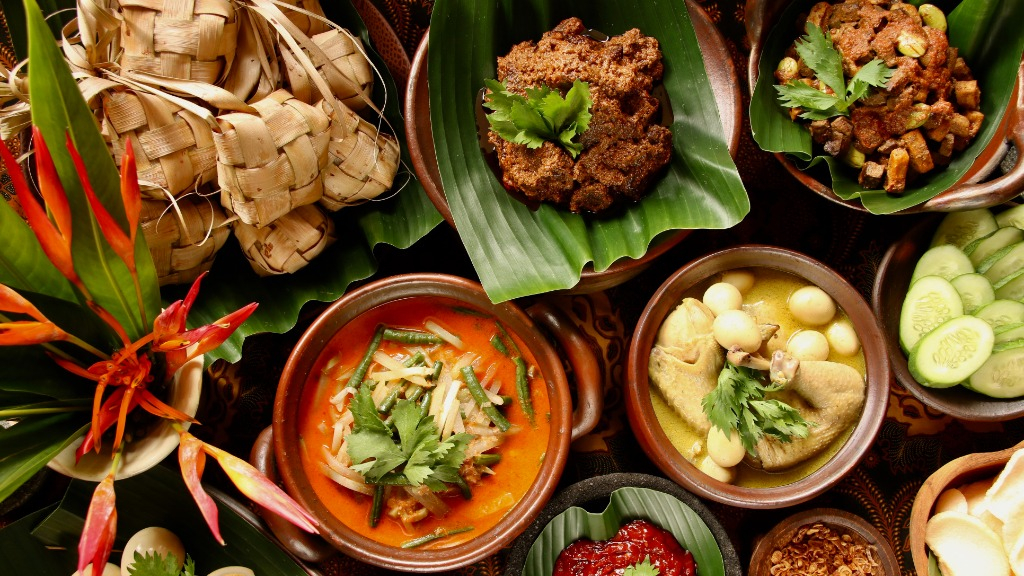 Sri Lanka
For a relatively undiscovered Asian holiday destination, Sri Lanka has recently been gaining popularity. Here, Easter is celebrated amongst Christian communities. Hotels in the key tourist centres now celebrate with buffets and special packages to entice locals and visitors.
April is an ideal time of year to visit Sri Lanka as the Sinhala and Tamil New Year falls on April 13th and 14th each year, often coinciding with Easter.
This is the island's biggest festival of the year when fireworks play a major role in the island-wide celebrations. Food, of course, is also important as auspicious dishes are prepared to bring harmony, peace and prosperity in the year ahead.
Don't miss the chance to try the New Year delicacy Kiribath or milk rice cooked with thick coconut milk and salt. Meanwhile, in all homes, you'll find Neem flower rasam and mango pachadi containing the all-important six tastes of Sri Lankan cuisine, sweet, sour, spicy, salt, bitter, and astringent.
Whether or not you join in the local festivities, the one thing you can be sure of is some of the most distinctive and delicious South Asian cuisines. With its fantastic array of coconut-infused curries, accompanied by refreshing sweet and savoury sambals to temper the chillies and spices, Sri Lanka is a foodie's paradise.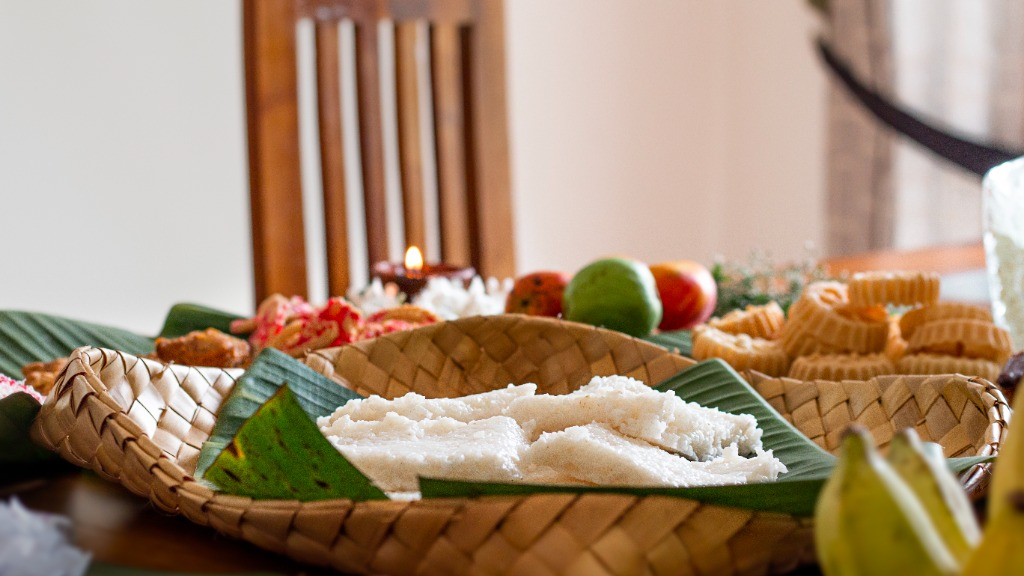 India
Talking about food, topping any list is India. In various parts of the country, Christian communities traditionally celebrate the end of Lent with sumptuous family feasts of pork, mutton and chicken which can take days to prepare.
Today, local Indians are likely to book a table at one of the smart hotels in the main cities and towns, where lavish Easter buffets with Easter Egg Hunts offer festive dining out on a grand scale.
Meanwhile, traditions vary in different regions. Goa comes alive during Easter time and you can club church visits with delicious food. In Mumbai, it's customary to eat an elaborate roast pig, or pork sorpotel, an old delicacy. Further south in Kerala, regional variations offer so much choice whether it's chicken or mutton mappas with palappam or ularthiyathu.
Indians, meanwhile, are extremely proud of their home cooking and no less so around Easter time. If you are staying at an elite haven in south-west India, take advantage of your chef's home-cooked curries and other specialities. You can be certain they will be some of the tastiest you will eat during your stay in India. Perhaps take off to the market with the chef? See for yourself some of the exotic ingredients of Indian cuisine. It's a cultural revelation and a special souvenir to take home from the sub-continent.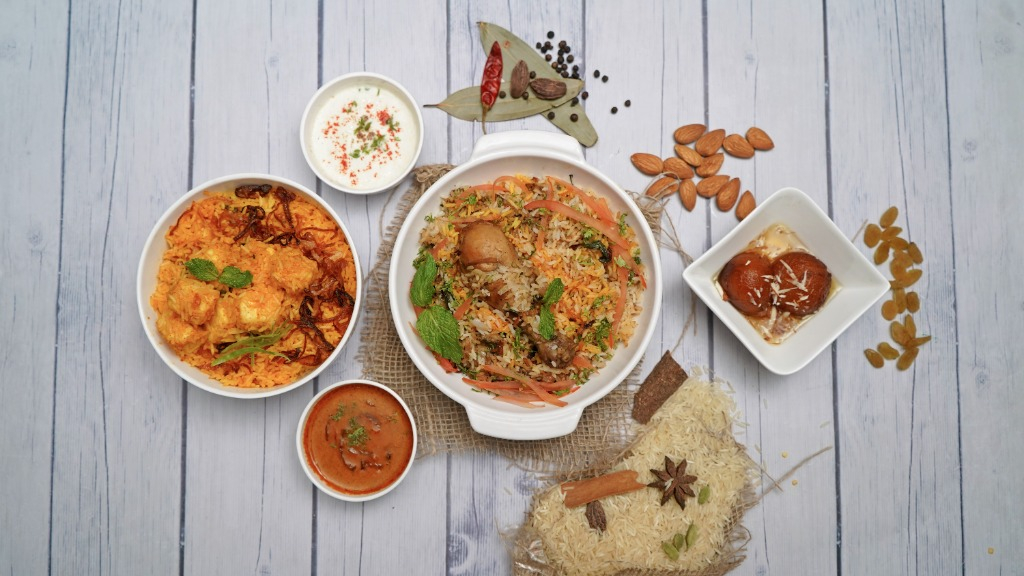 Japan
As they say: "April is Amazing in Japan". Although it is still cool around Easter time, this is a wonderful time to visit. The country bursts into colour as the cherry blossoms bloom and the mood and spirit are one of joy and hope. Why not think about celebrating Easter in Japan?
Easter is not a religious holiday in Japan. But the trappings of Easter such as bunnies and eggs have made their way into local culture. Easter is now big business with a vast range of Easter chocolates and goodies on sale. Special events and celebrations aimed at visitors include hotel buffets and more. You'll feel right at home.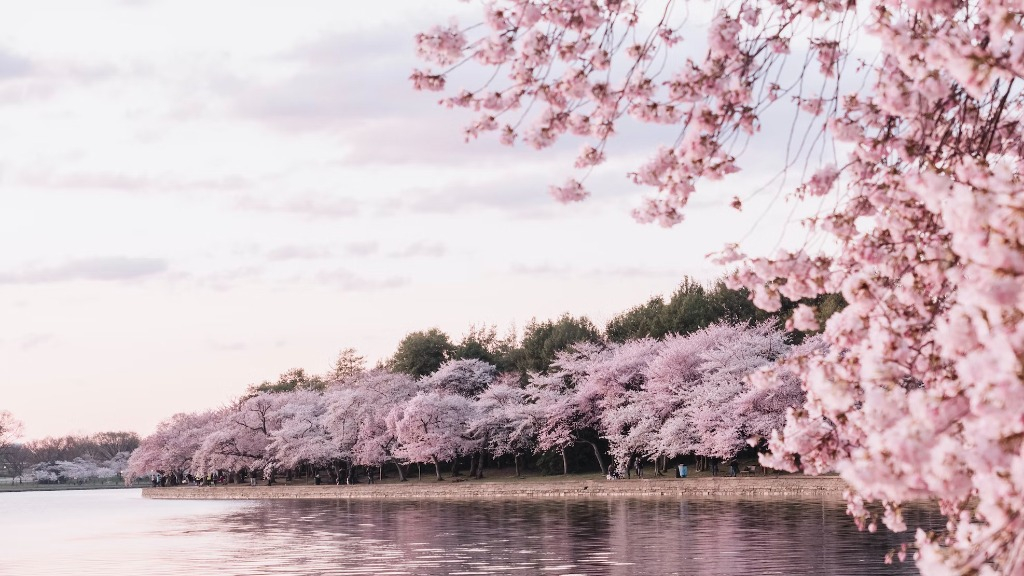 Celebrate Easter in Asia
Wherever you decide to celebrate Easter, Elite Havens offers a truly special experience for friends and family. Whether you decide to indulge in local flavours and festivities or retreat to your private sanctuary and let the festivities come to you, this is one of the best holidays you will ever experience.