Picture this: you're hidden away in a breathtaking haven away from the rest of the world, sitting atop a plush cushion beside a monumental door opening onto a lush garden. A flute of champagne in hand and a gastronomic spread before you, you hear only birds and your four-year old singing a soft rhythm. Your husband is floating in the pool in this hushed oasis, on his torso an outlined shade of a large leaf fluttering with the breeze.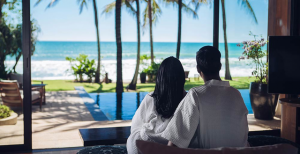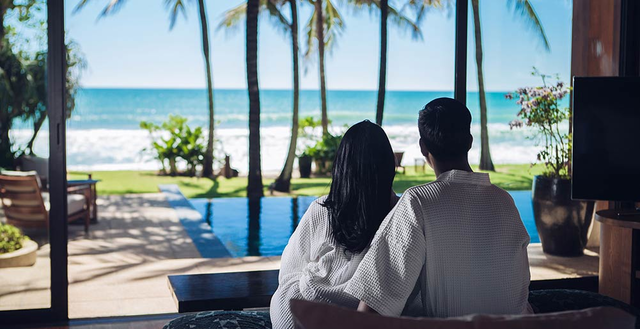 Settle In
Welcome to Thailand's quintessential experience of relaxation and rest, where you can stay holed up in an enormous villa replete with sumptuous lines of coconut wood and padauk, or nara wood, a hardwood that's sturdy and pleasing to the eye. The furniture is simple and sleek amidst the high ceilings and glass walls. The master bath contains a stone bathtub, the perfect complement to your call to respite. You're surrounded by space, space everywhere, and there's nothing to keep you from running through the rooms in excitement.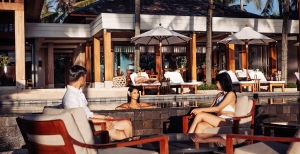 You came to relax and enjoy a long weekend break, but also for discovery and local culture. Nestled in an idyllic retreat between ivory sands and jungled gardens, this villa feels like the home you've imagined in musings of grandeur. Yet, there's a calm, tranquil atmosphere.
Phuket
What To Do
Get Splashed
Rest is abated when you venture outside on 13th April, the first day of the Songkran Festival. Songkran, one of Thailand's most famous festivals, is an important event on the Buddhist calendar. It is the beginning of the traditional Thai new year – and what's known as the day of the biggest water fight. Large water guns and hoses leave you drenched because every road you pass has a splash station.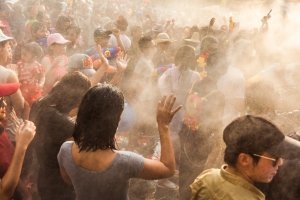 But there are many things you can do besides get wet, including asking your private villa chef to indulge your taste buds. Savor the sweet, spicy and sour all at once. The villa managers and staff cater to your every whim and even take care of your children for the day. A private yoga teacher can help you unwind and a massage therapist will slowly knead city-stress away. Home spa services are just a call away.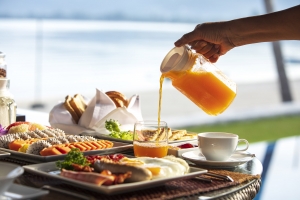 Sun and Games
The sand stretches for miles and miles in Phuket.